Delivery right to your Doorstep - A New Lifestyle Need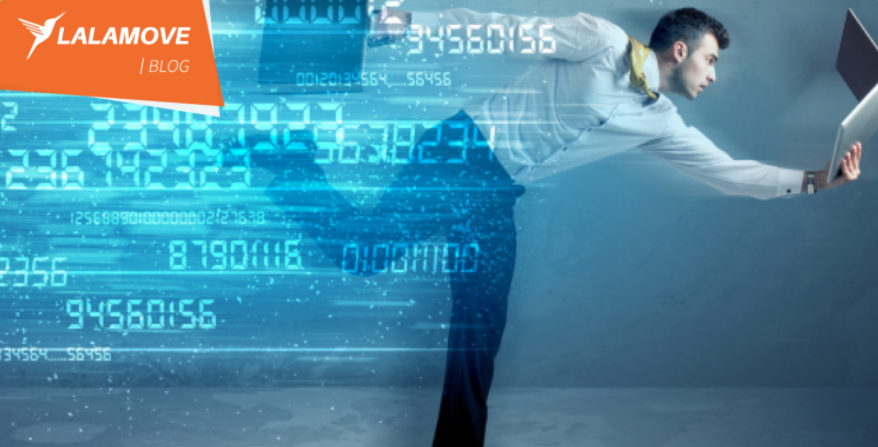 The world is now more connected than ever.
In Singapore, the number of mobile connections stands at 8.30 million - which is about 152% of the Singapore population. Customer expectations are also changing with advancements in technology. Customers want their service to be fast, reliable, efficient and friendly. Hence, it is no wonder that managing customer expectations are increasingly becoming a top priority of businesses. At the same time, the rise of disruptive innovations has paved the way for a more open economy connecting businesses and customers alike.
Uber is becoming the new taxi. Airbnb is gaining immense popularity amongst travellers.
However, customer expectations should not be neglected. Traditional local delivery services would normally take one or two working days for standard services. With the rise of disruptive innovations, speed and a sense of personal touch have now become possible. Therefore, customers are always expecting something more from these services. There are many trends that allude to this phenomenon of rising consumer expectations.
Fast is Changing
First, the definition of fast is perpetually changing. Before the advent of instant messaging applications like WhatsApp and WeChat, electronic mails would have sufficed as a form of communication between two parties. But in this age, to constantly communicate with each other via email would be considered terribly slow.
In Singapore, more than 70 per cent of customers here shop online at least once a month as compared to 59 per cent in the previous year. With the rising popularity in online shopping, it is no wonder that online businesses are looking to provide a faster delivery service which is on demand, to their customers.
Online retailers like Zalora and up-and-coming luxury retailer Reebonz take about one to three working days to complete their last mile deliveries. If businesses could provide on demand delivery services, they would possess a competitive edge over their competitors in providing better customer service. According to Interactive Intelligence, while service quality is very important in providing customer service, a "timely response" still trumps over all other aspects of customer service.
Self Service is the Way to Go
Singapore is a greying population. Come 2030, 1 in 5 of the population will be 65 years old and above. A greying population presents another challenge - labour crunch. Labour and manpower will no doubt be a pertinent issue as the labour pool in Singapore shrinks.
To mitigate this issue, businesses have to think beyond the traditional ways of doing business. Cashiers are slowly being phased out and replaced with self check-out counters. Supermarkets like Cold Storage and Giant have also employed the use of self check-out counters to reduce queuing time. For example, it is estimated that the queuing time for consumers could be cut down by 20 to 30 percent with self check-out counters. This satisfies the needs of time-poor consumers who are always rushing for time.
The rise of self-service has also led to a generation that is more than happy to help themselves. Advocates say that self check-out counters give customers greater convenience, privacy and control. In a survey conducted by market research firm Field Agent, 74% of 400 women who used self check-out counters mentioned that it is faster in general compared to cashiers. Such hopeful result is indicative that consumers are becoming more open to innovative technologies.
However, a mindset change is necessary to cultivate in the habit of using disruptive technologies for businesses. As a first step, consumers' mindset has to be changed first. The National Productivity Council recently launched a campaign called We are InDIYpendent to change consumers' behaviour so that more businesses will be encouraged to adopt innovative technologies. Once consumers are more receptive to these innovations, businesses will be more likely to adopt such technologies. Furthermore, businesses should also realize that the use of self-service technology might be even more cost-effective compared to manual labour in the long run.
The Birth of an Always On Culture
Last but not least, there is no denying that Singapore is a highly tech-savvy nation with an always on culture. With a population of over 5 million, the total number of active internet users currently stand at 4.45 million. Thus, it is often a common sight to see commuters in the MRT fidgeting with their smartphone while scrolling through Facebook and Instagram endlessly (and even aimlessly). Now that WIFI connections are also available on MRT platforms, the ease of access to information has never been better! As customers are so used to acquiring information easily, they do not expect to break this habit with businesses.
Keeping Up with Changing Lifestyle Needs
The Lalamove team pride ourselves in providing same day delivery service as our value proposition. We strive to redefine the definition of fast by providing last mile delivery services to our customers. We believe that if we can deliver faster, customers are more likely to choose our same day delivery service, prefer it over other players in the market, and become a loyal user of Lalamove. Our same day services also guarantee that deliveries will be completed within four hours - which is the standard delivery time.
Calling for delivery services has never been easier! The use of our freelance drivers at the click of a button meets businesses' demand instantaneously and gives them the opportunity to use our professional on-demand services. Our web or mobile applications empower customers to place their delivery orders whenever and wherever they want in Singapore, as long as they have a wireless connection. For businesses, Lalamove offers them flexibility. Lalamove becomes the go-to solution for urgent or recurrent deliveries by providing them access to an open platform of free agents driving motorcycles, cars, vans and lorries for same day delivery for different sizes, volumes and weight.
With changing lifestyle needs, customer support also becomes very important. Customers expect longer operating hours and even weekend support. Our dedicated customer support team works tirelessly to answer customers' queries and assist first-time users in their delivery order. Lalamove works on a user-based model so the core of our business rely on customers' demand as well as a stable fleet of motorbike, car, van and lorry drivers. Lalamove simply delivers the results to you - faster.
Reference Links -
ICMI - 10 Trends Changing Customer Experience
Channel News Asia - More Singaporeans doing Holiday Shopping Online