House Moving Service during Circuit Breaker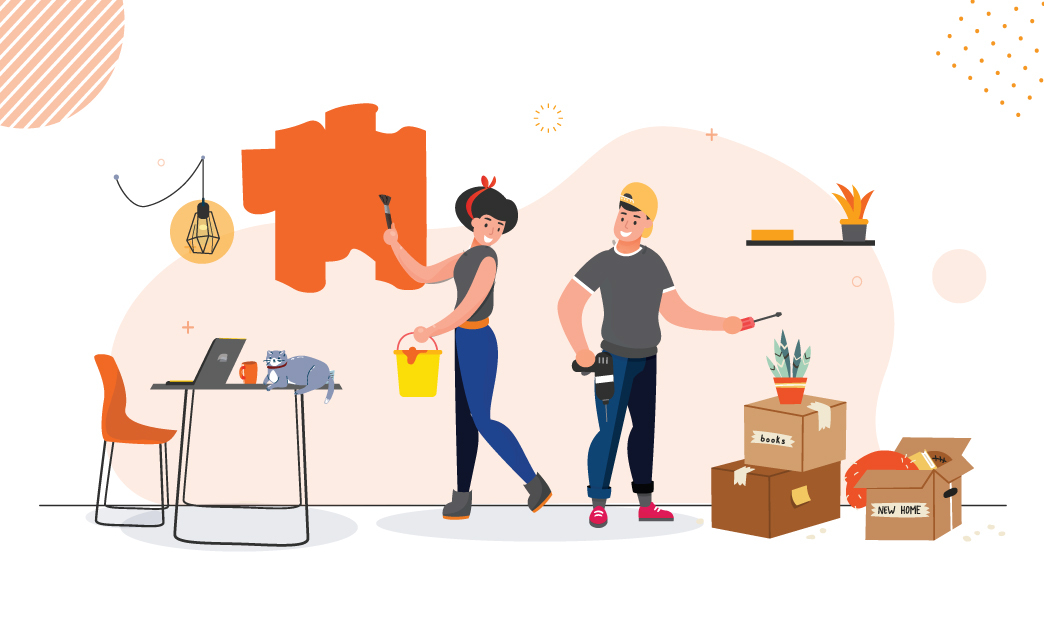 Lalamove is fully operational and so are all of our services. We would like to assure all customers that we are an essential service. Lalamove has also been approved by the Ministry of Trade and Industry (MTI) to continue with our operations in full during the circuit breaker period.
Can you move house during circuit breaker?
Yes. Many of you have specifically written to us, and we would like to assure you that as of the current circuit breaker measures you're allowed to do so. We will continually be in contact with the Ministry of Trade and Industry (MTI) and keep you updated on our channels should this change.
While you're here, here's how to book a house moving service on the Lalamove app. A few house moving tips for using Lalamove and the additional services we provide.
How to use Lalamove for house moving

1. Select either a Van or Lorry
1.7m and 2.4m Van


Used mainly for moving general items packed in a typical house moving carton box, size (M): 510mm x 410mm x 410mm. A 2.4m van can accommodate about 30 of such boxes. The 2.4m van is also suitable for transporting a queen size mattress or a large table.
10ft and 14ft Lorry


Recommend for house moves as these lorries can comfortably fit most furniture, refrigerators upright, washing machines and queen size mattresses. For larger house moves, taller refrigerators ( Above 1.7m) and king size mattresses, the 14 feet lorry is recommended.
2. Enter your Pick Up and Drop Off locations


3. Pick the Additional Services you need
Insurance:

To cover the total value of all goods up to S$2,000


Lorry Type:

Box or Open


Moving Services:

Van delivery comes with door to door provided all items are not heavier than 25kg. Additional help is also required for bulky items which can't be carried by a single person.



For Lorry delivery, users will need to opt for the driver's help along with 1 or 2 other help.
4. Add notes to the driver
Inform the driver if you need: furniture wrapping services (chargeable); a trolley; etc

5. Add Promo Code
Use promo code or click "LAMOVEHSE" to enjoy 5% off your first delivery

Home improvement projects during circuit breaker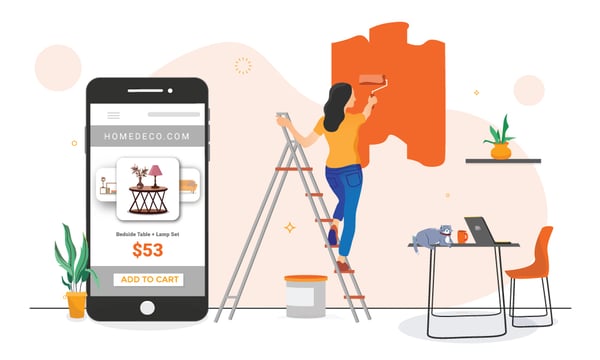 With many of us spending more time at home, home improvement projects are a great way to stay productive. We're not recommending you pull a Marie Kondo and rid your home of anything that does not "spark joy". But here's a few ideas to get you started.
Get that new furniture or appliance you've been holding out for
The vacation you've been saving for will probably not be possible anytime soon. Instead, why not give your home a revamp and pick up that piece of furniture you've been eyeing. As for your old furniture, you could pass it on to someone who needs it. If it is a relatively new piece and you're planning to sell it online, use Lalamove to arrange for door-to-door delivery.
A fresh coat of paint to brighten up your day
Do you remember the last time you had your home or room painted? Most don't, but if you do, you probably didn't paint your walls in "off-white dirty yellow". With many idle hands in the house, now's better a time than ever to give your home a facelift. Besides, it is a fun activity for couples and the whole family.
Get a green friend to reduce stress and increase productivity
It is no secret why Singapore is the city with the most trees. Our city planners knew this from way back in the day. Plants much like trees have the same effect of freshening up the air in your home. With the situation we are in—being stuck at home and all— stress may creep in and lead to a drop in productivity, especially if you're working from home. Interaction with Indoor plants can reduce stress and boost productivity by 15% according to studies. So pick a plant today, at worst your room just got a little more Instagram worthy.
Lalamove will continue to be your on-demand delivery partner throughout the circuit breaker period. If you're in need of house moving services or need to deliver bulky items such as furniture or appliances, click on the link below and enjoy 5% off.