5 Types of Moving Services Users in Singapore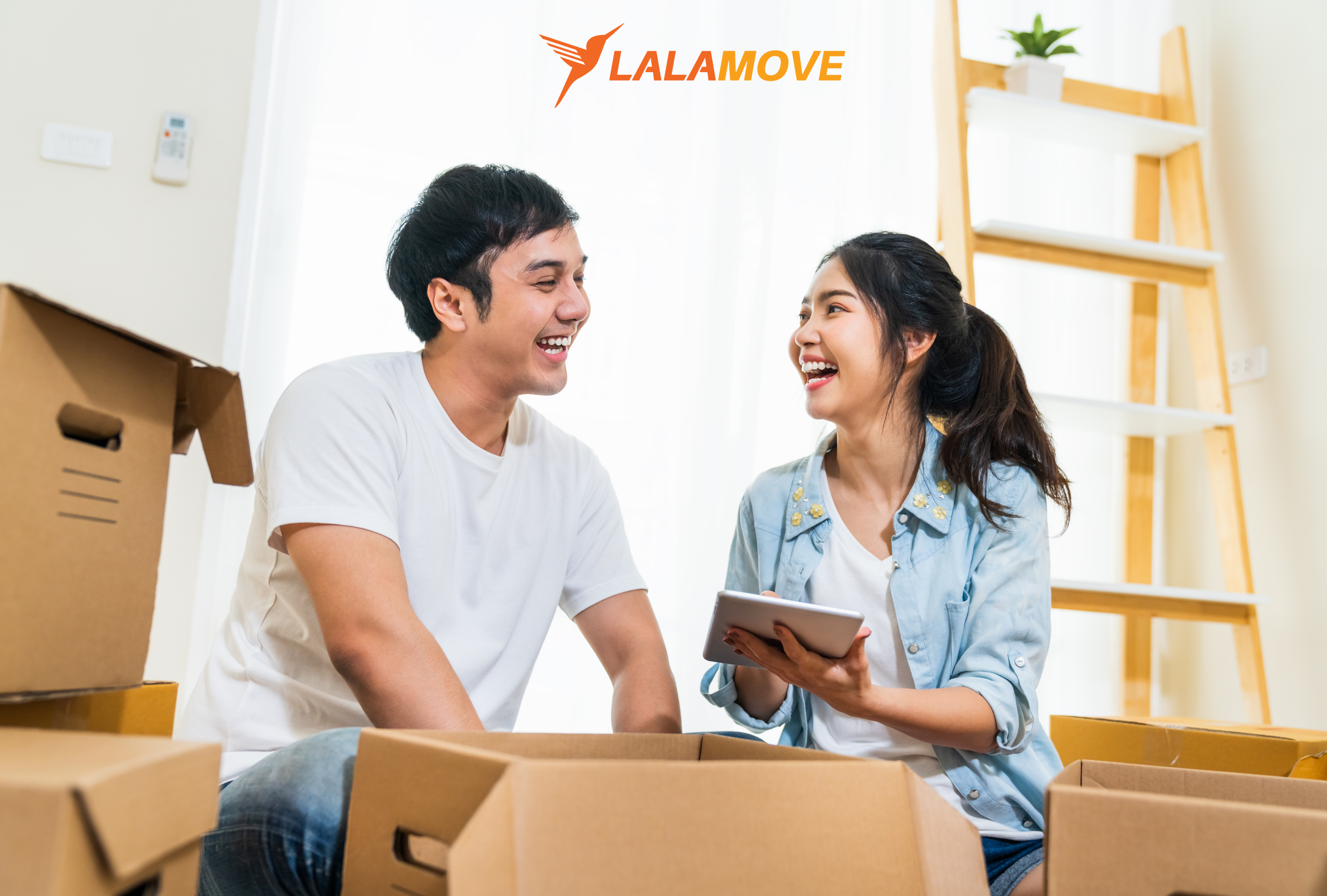 Relocating? Congrats on getting a new home! Looking for house moving services? This time, we've identified 5 types of interesting people you'll see during a house move! Do you recognise your friends or yourself in any of these groups? Whatever your moving style and personality, we've got the right features to make your move a breeze!
The Last-minute-rush Procrastinator:
To many, he is the master of procrastination. Meanwhile, he sees himself as the optimist who lives in the moment and lets everything fall into place. Sounds familiar? We all know someone like this, who believes that last-minute stress and anxiety unlocks the maximum potential in him to blitz through the task with mad efficiency. This person doesn't believe in preparing early, for fear of last-minute changes undoing all his hard work. He shuns planning early as well, convicted that inspiration would hit him at a later time. They are the classmates burning the midnight oil before the exams, and the colleagues who pull an all-nighter before a big meeting.
While not every one of us may be procrastinators, there's a good chance that the hustle and bustle of life is putting off our plans for the move! It happens to even the best of us.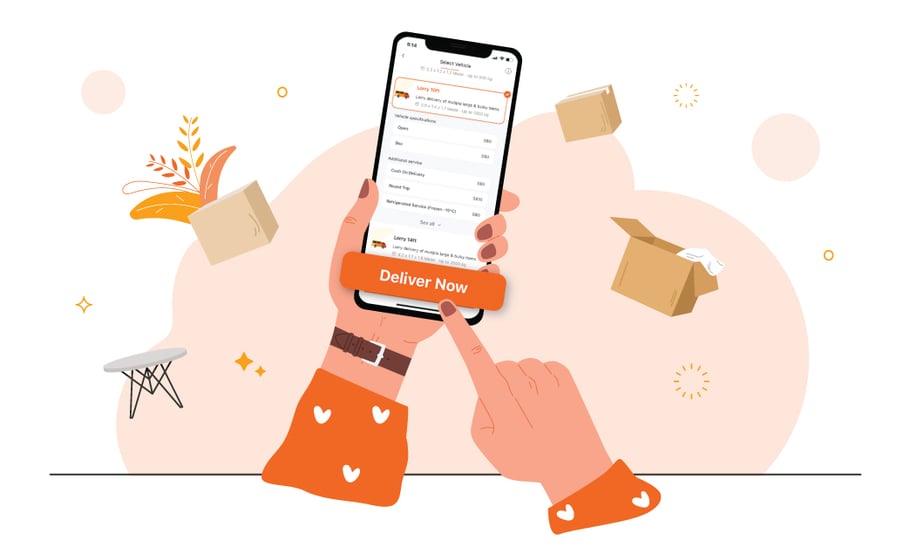 On-demand house moving service at your fingertips!
Feeling discouraged about the mountain of preparation work? Uneasy about locking down a fixed date for your house move, lest the packing can't be completed on time?
Lalamove's moving services are on-demand - no fixed date to move means no deadlines! Moving should be exciting, not burdensome! Free yourself from being cornered by looming deadlines! While other moving companies would need advance notice, Lalamove doesn't! With our on-demand moving services, you don't have to worry about being behind schedule, because the schedule is flexible! We are ever-ready for activation, and roaring to go when you need us!
Looking to schedule or make an on-demand delivery? Use our app today!
The Ambitious Multi-tasker who Wants to do Everything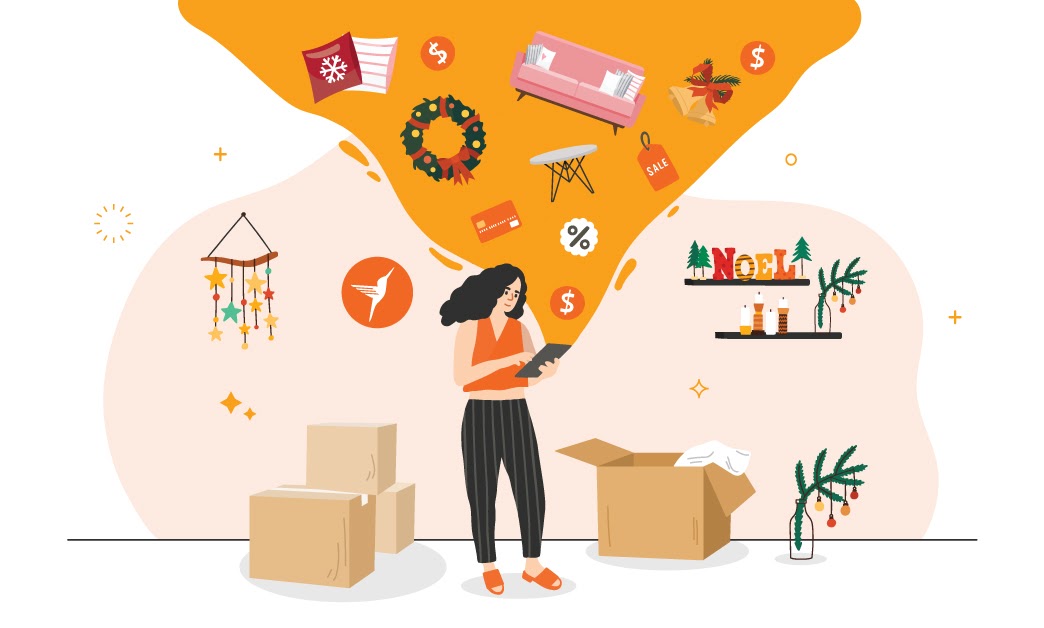 "Shop and move? Challenge accepted!"
On the other hand, we have the ambitious multi-taskers. These go-getters go through life bursting with enthusiasm. They are brilliant strategists too, aiming for each action to hit the most number of objectives. What is perceived as shortcuts are often rephrased as "working smart" by these overachievers. With 1001 ideas running through their mind at any 1 moment, you may have a hard time getting their full and undivided attention.
If this sounds like you, good news! We have just the feature to suit your dynamic lifestyle. What if we told you that you can get new furniture while moving at the same time? It's true! With Lalamove's multi-stop moving services, you can now purchase your furniture online and pick them up physically during the house move!
Here's how to do it:
1. Rent a bigger lorry which departs from your house with your existing furniture.
2. The lorry makes a stop at the furniture store to pick up the new furniture.
3. The lorry drops everything at your new house!
As opposed to arranging 2 separate trips for the house move and delivery of furniture, you make just 1, reducing the hassle and money spent! Moreover, by picking up the new furniture physically, you avoid potential problems such as long-waiting time and order mess-ups!
Wondering about how much you can save with our multi-stop service? Get an instant quotation with our app now!
The Prudent "Auntie" who Knows where to get to Best Deals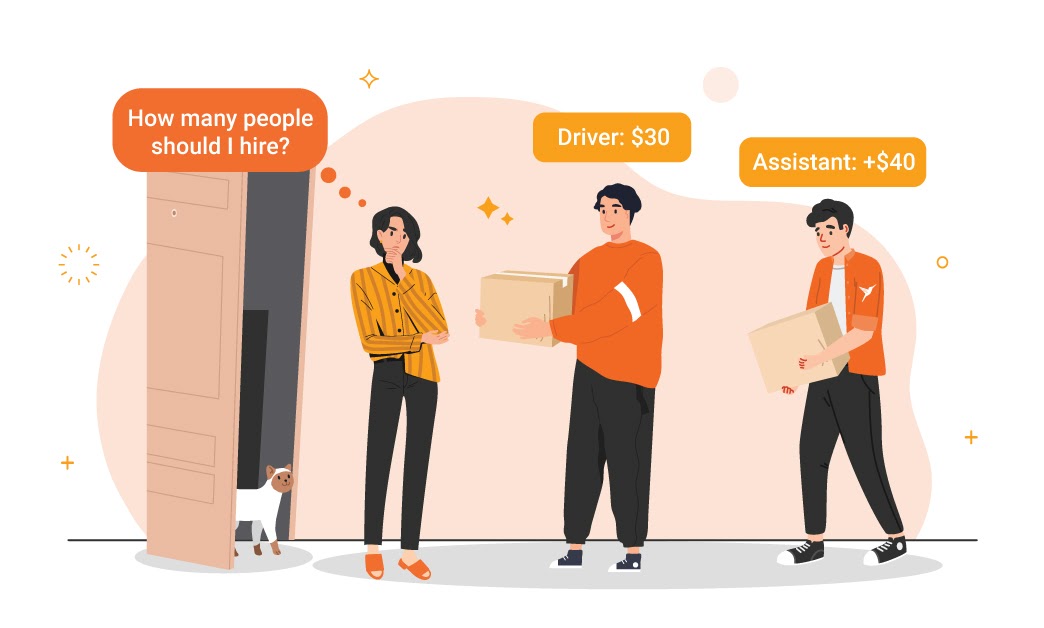 Hire only the helpers you need!
Known as penny-pinchers to some, and savvy deal hunters by others, these are the group of people who frown upon spending more than needed on something because "why pay more?". They can be seen fervently sharing 1-for-1 promotions on Whatsapp group chats, camping by their phones for flash deals, and bargaining with Carousell sellers for the "best price".
While we may laugh at them, everyone loves good service at a reasonable price point!
That's why at Lalamove, you'll never have to overpay. Our rates for manpower are flexible so you'll pay only for the manpower you need!
In Singapore, the manpower for moving services are often charged by the hour, and a fixed number of movers are engaged. For home owners with smaller homes, this may not be the most value-for-money approach. Perhaps you would not need to activate the whole gang of movers for your modestly furnished abode.
At Lalamove, flexibility is key! That is why you can select the exact number of movers to engage, and pay exactly for what you need! This works well for home owners who already have friends and family members helping out, and are just looking for 1 or 2 more extra pairs of hands. Engaging a driver's help is $30, while the service of each extra helper is priced at $40 each! We help you save more!
Strategizing how to make the most of each dollar? Check out our comprehensive pricing list here!
The Straight Talker who Tells It Like It Is
When they ask you about what you think, forget about the niceties! When they seek your opinion, they want your honest feedback sans sugar coating. Similarly, these straightforward folks believe in giving the unfiltered truth. While some view them as honest to a fault, others admire them for their courage in telling things as it is.
No one likes the feeling of receiving a quotation, only to receive a longer bill that includes hidden fees like chargeable features and GST. Especially not the straight talkers! They expect everything to be transparent and upfront.
Lalamove gets it! When it comes to price quotations, you get clear and transparent all-in quotations. No hidden costs!
Some moving companies charge piano moving fees separately (ranges from $150 to up to $800). However, here at Lalamove, no additional fees are charged! Others charge extra for moving large, bulky and odd-sized items such as billiard tables and swing sets. Once again, at Lalamove, such moving services are included!
Curious about our charges? Check out our comprehensive pricing list here!
The Imaginative Worrier
As compared to the perpetual optimists (or procrastinators) in type 1, these people are the polar opposite. In every situation, these individuals tend to be pessimists, envisioning 1 million and 1 things that could go wrong! While most people have plan A and occasionally plan B, you may expect a plan D or E from them. While some may find them to be meticulous with their well-thought-out plans, others view them as overly uptight and needing to let their hair down.
"How if my piano gets scratched? Has my expensive artwork been wrapped properly? How if it gets damaged in the lorry alongside the other furniture? Oh no..."
Sounds like you? Lalamove understands your woes, especially when it comes to a major project like house moving! Here are some features that will set your mind at ease.
Feeling apprehensive about your items going in transit? Worry no more! Your items will be live-tracked from the pick-up point to the drop-off point! Open your app and you'll see your lorry moving in real time! No more biting your nails about your prized possessions being on the road!
Professionally trained drivers who transport your items with the utmost care
Fretting about your items being flippantly handled during the loading and unloading process? Rest assured that our drivers are carefully selected and stringently trained so that your possessions are in the best hands!