4 Reasons Why Lalamove Is Your Best Same Day Flower Delivery Partner!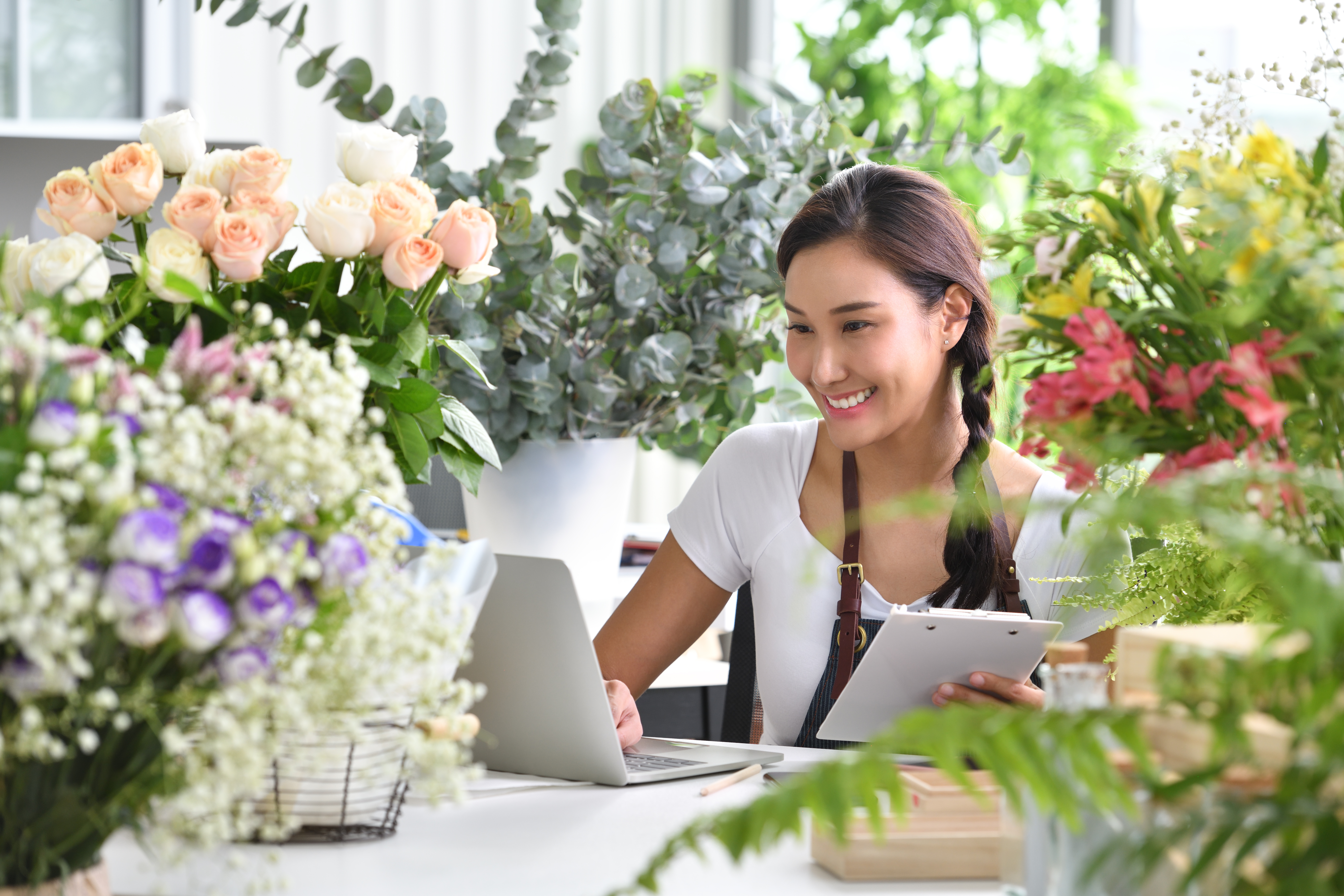 Flowers are one of nature's best gifts. Adorned in radiant hues and emanating soothing fragrances, they effortlessly uplift the mood and ambience of their environment. As Lady Bird Johnson says, "where flowers bloom, so does hope". As a universal symbol of love and appreciation, these beautiful masterpieces from mother nature enliven the room and bear the innate ability to make people feel nice and warm inside.
On special occasions such as Valentine's Day and Mother's Day, they are indisputably the stars of the show! Booked in advance, these flowers are intricately wrapped and decorated to convey heartfelt feelings. Due to the short shelf life of these flowers, the timeline for such preparation is often short. It is common for florists to get ad-hoc helpers and work till the wee hours on these special dates in preparation for these big days.
Here comes the biggest challenge- flower delivery. Florists would need to deliver the bouquets islandwide within a selected time window during the day itself. Florist merchants, fret not! Lalamove empowers you by helping with flower delivery to customers both near and far. In addition to that, we help you save costs, keep your flowers fresh during transportation and more! Read on to find out what we can do for your business.
1. We help you save on operation costs by scaling according to your delivery needs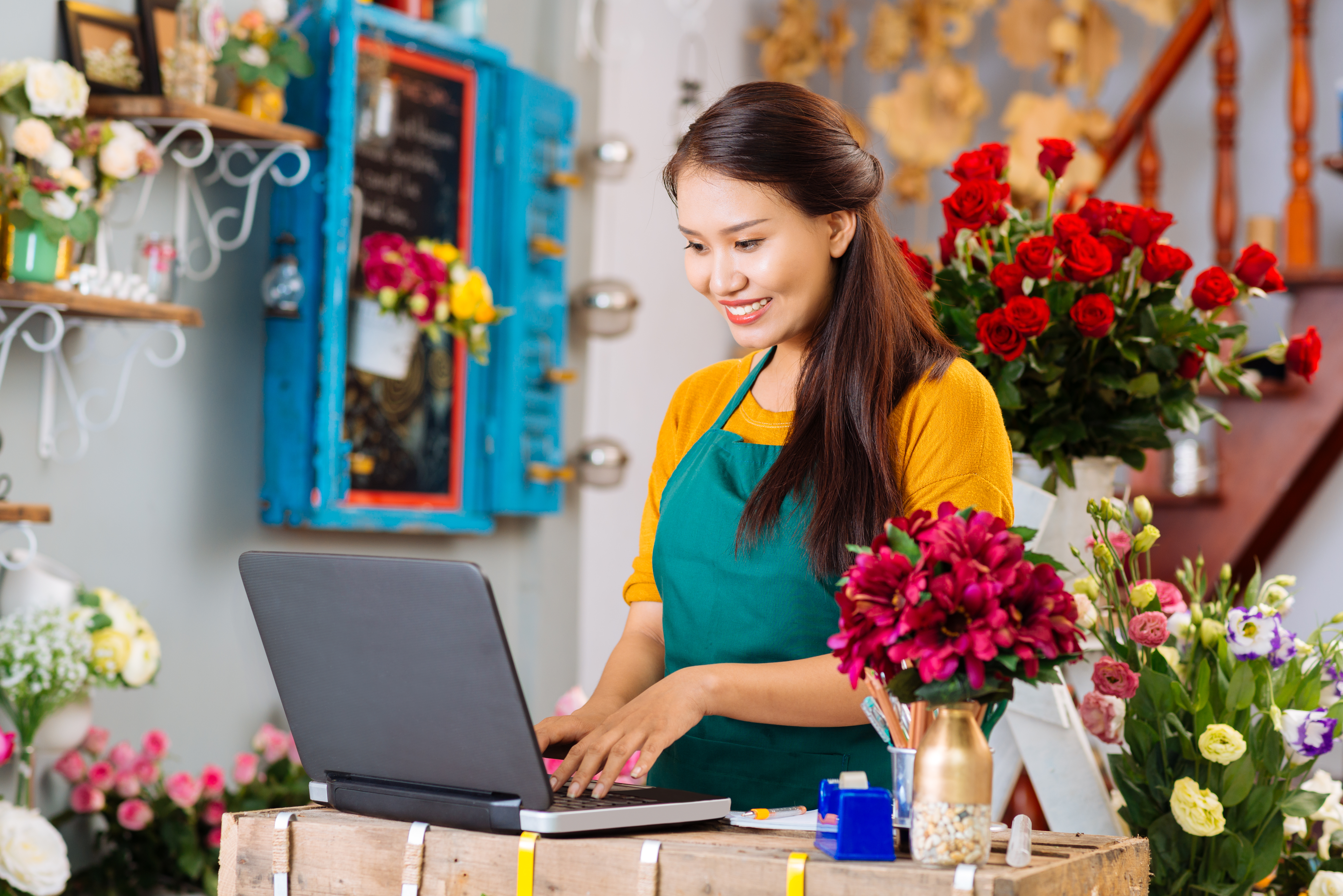 By providing ad-hoc delivery assistance only when our clients require it, we help them to save on occasions when additional help isn't needed! Have multiple weddings, private events and funeral arrangements in the same week, but no plans for the week immediately after? Lalamove is your solution! Overhead costs such as in-house drivers, purchase and maintenance of delivery vehicles can be eliminated, saving clients more!
From December 2019 to October 2020, our florist clients have spent an average of $34,000 per month in total on flower delivery. However, in February this year, their spending rose to an average of $53,600, a 57% increase as compared to their average spending! This indicates that more orders were successfully fulfilled after engaging Lalamove.
The rise in orders and hence deliveries could be attributed to one of the top seasons in the floral industry - Valentine's day! With orders streaming in as early as weeks and months ahead, this day of romance is indeed the biggest event of the year for florists.
Similarly, our florist clients spent an average of $73,000 on flower delivery in May; a significant 114% increase from an average amount of $34,000 spent. This came as no surprise as it was the season where mothers everywhere were thanked and appreciated. With Lalamove's same-day flower delivery, florists were able to fulfil orders by more than 2 folds!
Because Lalamove's service runs on a pay per delivery model, no subscriptions are needed! Retailers need not shell out the same amount of money for deliveries during the lull period. By adjusting logistical costs based on their daily, clients get to save more!
By assisting these companies with timely delivery, Lalamove effectively helped the clients to step up on their delivery capability, taking on more orders than before.
Don't let your customers slip by just because of logistic limitations! Let Lalamove help you get your goods to your audience, within the hour.
2. We keep your flowers fresh from the beginning to end, from your supplier to your customers!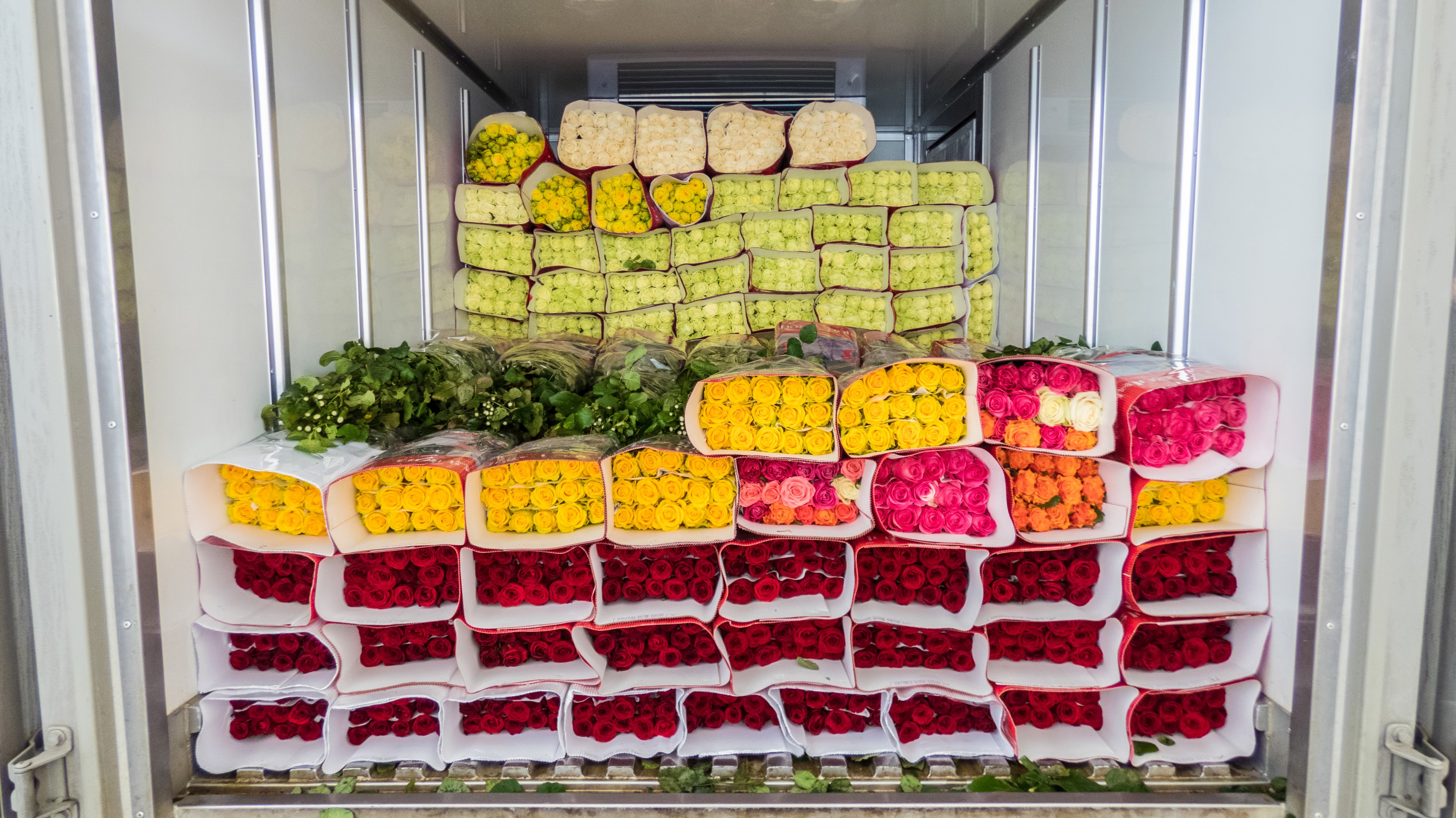 The freshness of flowers is of prime importance. Every customer wishes to receive flowers that look as fresh as if they have been harvested from the flower farm. Bring their dreams closer to reality with our latest refrigerated service! Our 10ft and 14ft lorries are fitted with professional cooling mechanisms! With a superior refrigeration system to keep your flowers cool, and well-insulated walls to maintain a low temperature, your flowers are protected in a chilled environment of 0 to 10 degrees, rain or shine!
Premium Vehicle Quality Provides Better Refrigeration
Interior:
The insulation material is made of state-of-the-art 40kg/m3 density polyurethane(PU) material, which ensures exceptional temperature control within the container.

Food grade Glass-Reinforcement Panels (GRP) on the interior of the container prevents chemical contamination and ensures cleanliness for your products.

The strong exterior surface is weather-resistant and prevents UV rays from reaching your delicate plants.

Quality GRP Panels are extremely sturdy and well-built, enabling more stable flower deliveries.
Exterior:
You'd be glad to know that our trucks meet the industry standard (E.g. HACCP, etc.) too.
3. We foster better coordination between outlets and with your supplier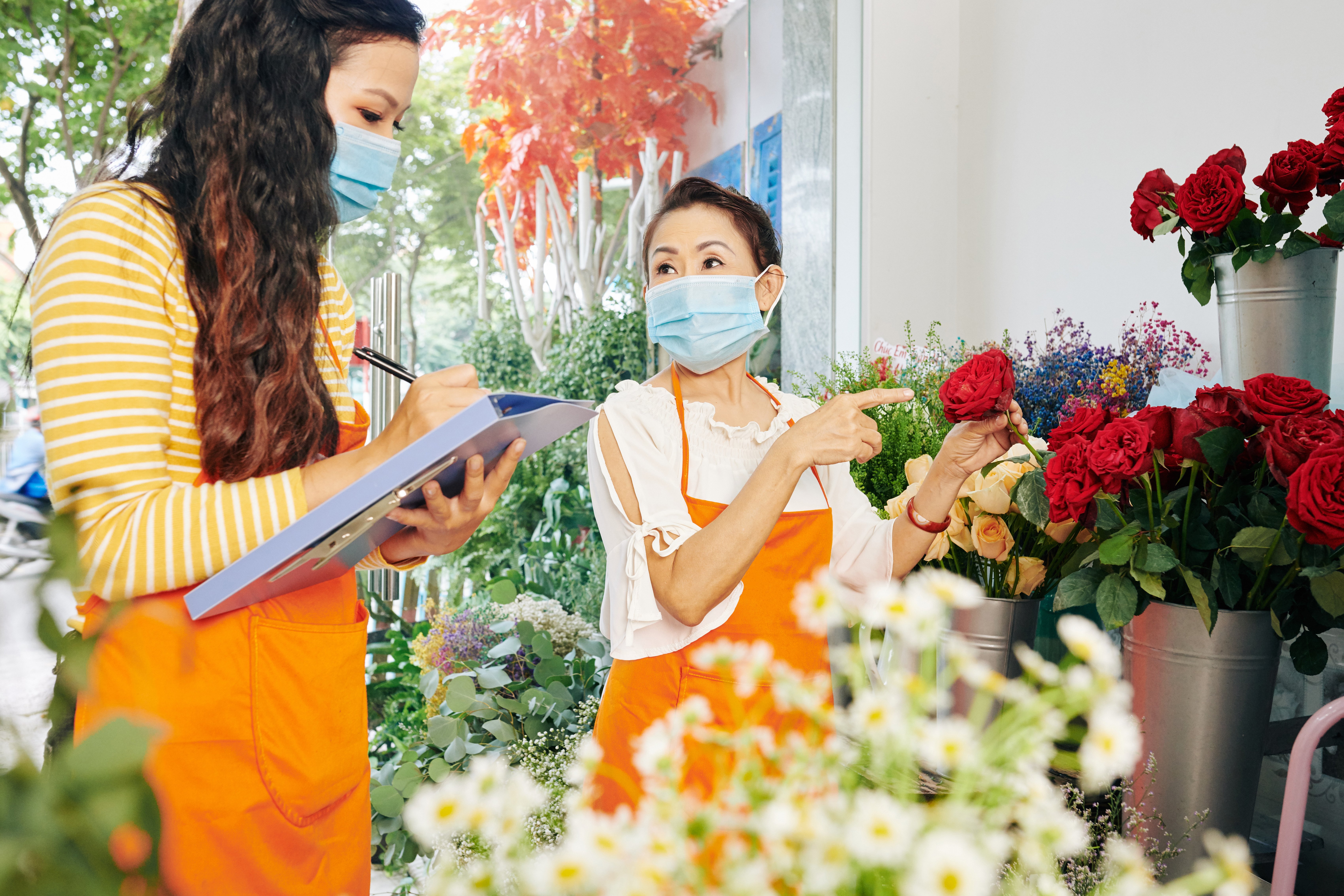 Suddenly need additional stocks from the flower farm? Or wish to transfer stocks from one outlet to another? No worries! Simply call Lalamove! With us, impromptu chilled deliveries can be activated promptly, with driver matching and activation taking as little as 1 minute in total. Thus, you can expect flower deliveries around Singapore to be completed within the hour. Stop waiting for the supplier's delivery team to be available. Deliver as and when you need to meet the fluctuation in sales!
4. We boost customer satisfaction by providing 1-hr deliveries that cater to all your customers' needs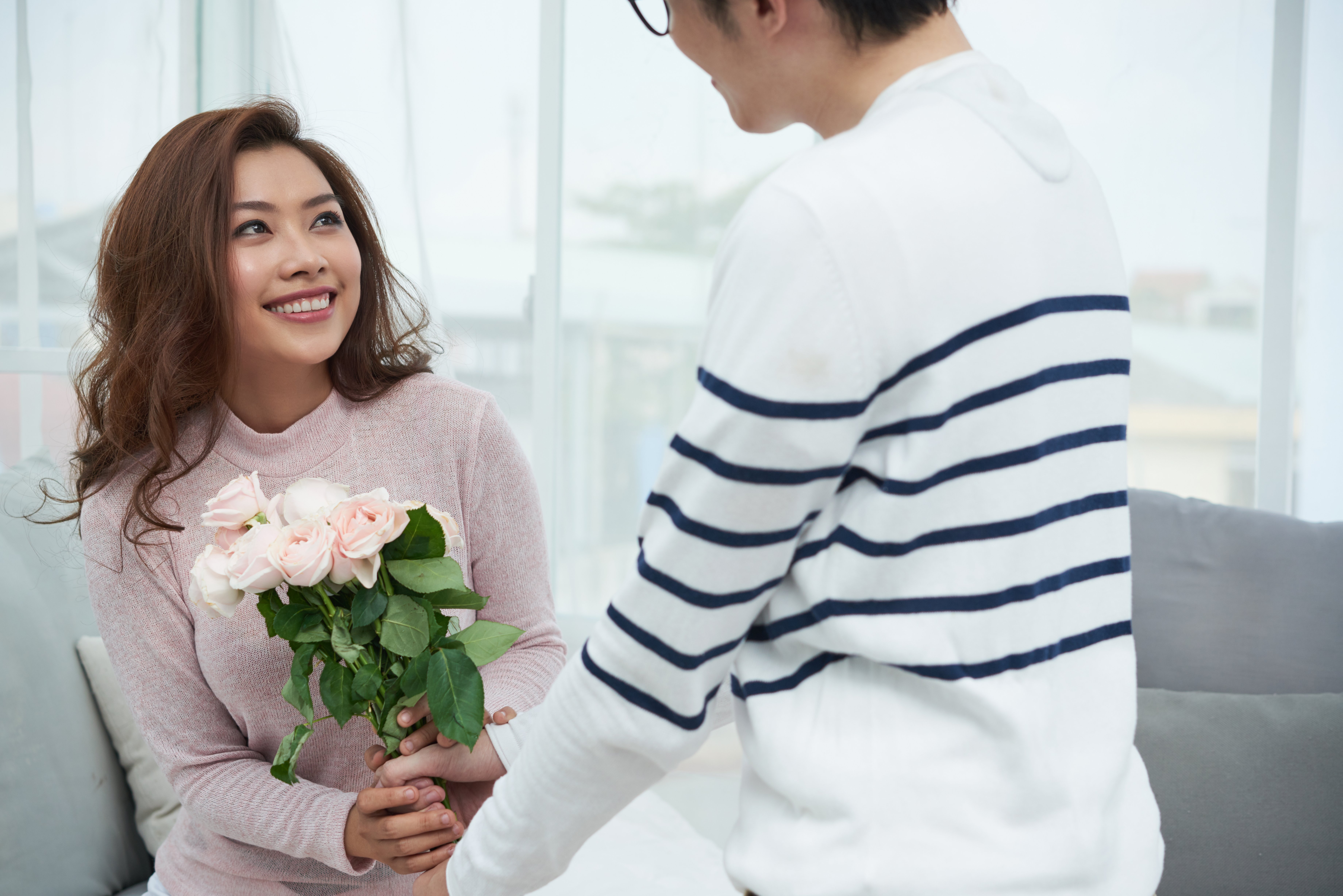 Have you ever experienced the spontaneous desire to surprise or impress someone, just to see them smile? Or perhaps, an important anniversary has slipped your mind. Think like your customer and anticipate their needs! With Lalamove, you can help them be prepared for the vagaries of life! Earn your customers' trust and convert them to loyal fans by delivering your flower within the hour!