Overcome 5 Delivery Challenges with Lalamove's Last Mile Delivery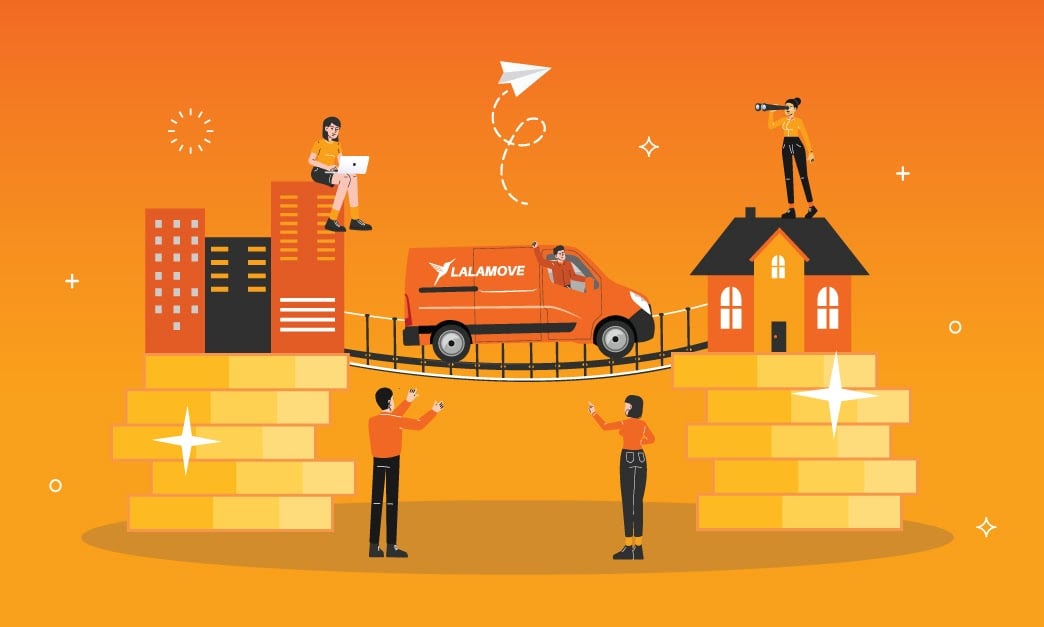 Imagine this from a customer's point of view: You've just bought an item and have been checking the delivery status excitedly over the past few days.
One day, to your pleasant surprise, the status has been updated as "dispatched from warehouse". At last! You can't wait for the parcel to arrive! With great anticipation, you countdown the hours till you finally get your hands on your present.
To the customers, this segment of the delivery is the most crucial. Known as last mile delivery, it refers to the last leg where goods are transported from the distribution centre to the recipient's address. While most customers expect to receive their goods smoothly within half a day or so, business owners would know that this last lap can be a treacherous journey filled with potential pitfalls that prevent a successful transaction. At the peak of the customers' excitement, any minor mishap could ruin their experience.
But fret not, we've got you covered! Here's a series of unfortunate events that could arise during last mile delivery, and how Lalamove helps you to get past them effortlessly. Crisis averted!
Challenge 1:The Package is Misplaced during Delivery
The package has been travelling from checkpoint to checkpoint. Everything seems fine and dandy. However, you realise that the status has been stuck at "out for delivery" for some time instead of "delivery completed". After checking with the courier company, you found out that the parcel has, unfortunately, gone missing.
Much to your distress and frustration, they are unable to locate and recover the said package. You check your options mentally - to salvage the situation, you would have to refund the payment or resend the item. Monetary losses are the lesser of your concerns. You dread the barrage of angry calls and emails from the unforgiving customer, or even a public negative review that would greatly compromise your brand name.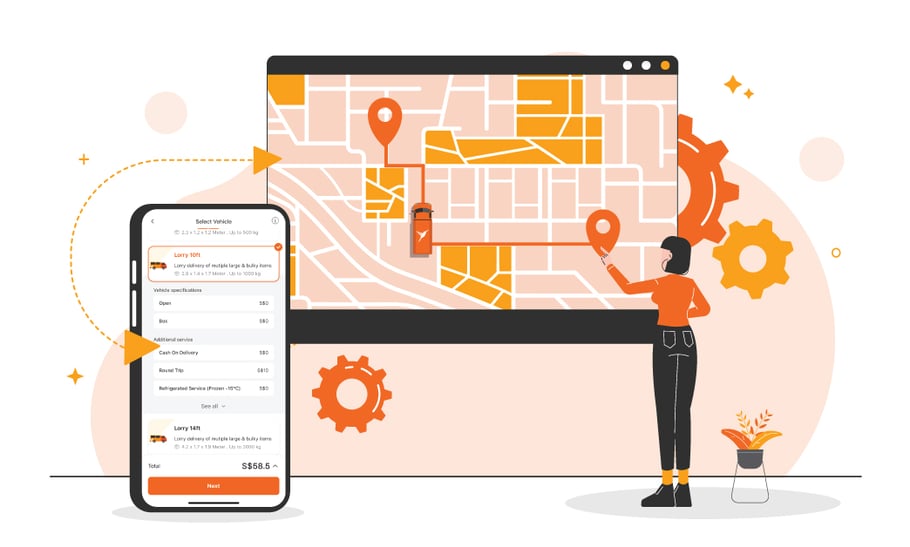 Be in the know, every step of the way
Solution: Track your Packages in Real Time!
Make sure this never happens to you! When you use Lalamove you get live-tracking of parcels, you'll know exactly where your goods are! This gives both our merchants and their customers peace of mind, especially for expensive deliveries.
Our Lalamove app provides a bird's eye view that shows your package moving towards the destination. On a side note, it's satisfying to watch the ongoing delivery in real time! Moreover, our system also provides an instant update when customers receive their items and sign off.
Challenge 2: You're Spending More Time and Money on Last Mile Delivery
Not sure how to maximize each delivery trip to make the most bang for your buck? Each batch of orders is different, so drawing up optimised routes and dispatchment plans is out of the question. Fitting fewer orders into one trip also means more fuel costs. Are you tearing your hair out over how to best execute your deliveries?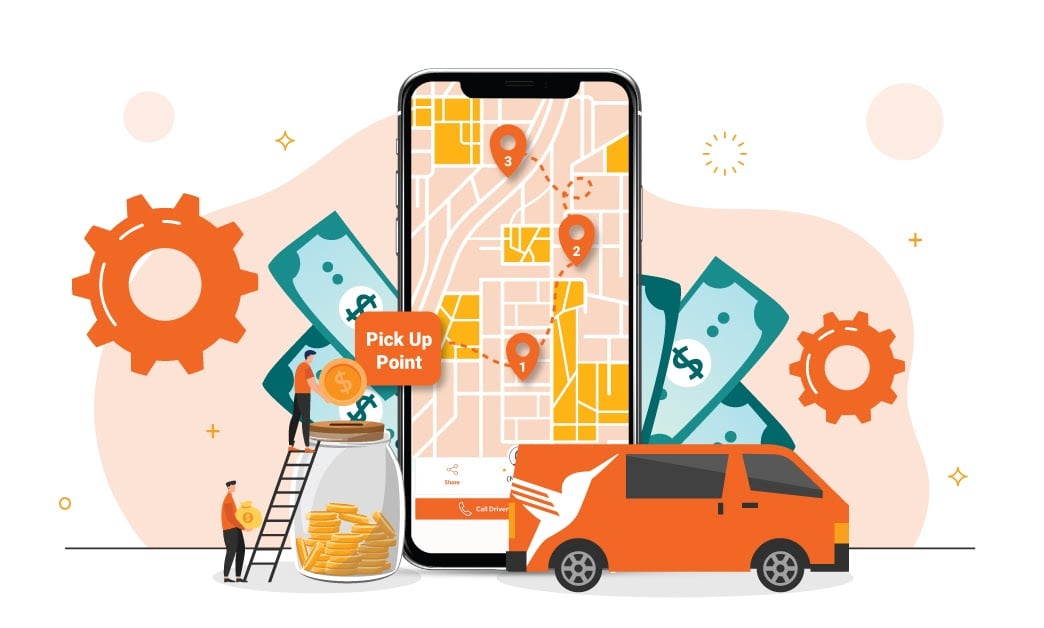 Save more with optimised delivery routes and multi-stops
Solution: Optimised Routes for Greater Convenience and Multi-stops for more Savings
Leave the stress to us! Here at Lalamove, we're committed to helping you stretch your dollar. We'll optimise your last mile delivery journey for maximum cost saving!
You can group non-urgent orders in the same geographical area together, boosting the efficiency as goods are dropped off with fewer trips and mileage. In the process, fuel and effort are saved, allowing Lalamove to keep delivery costs affordable!
Challenge 3: Your Recipient can't Come to the Door Immediately
We've all heard horror stories of packages left unattended on shoe racks in common corridors after the delivery man fails to contact the recipient. This increases the risk of stolen packages!
What if your customer is in the bathroom, or checking their mailbox on the ground floor when the delivery man arrives? Chances are, they've not brought their phones along with them.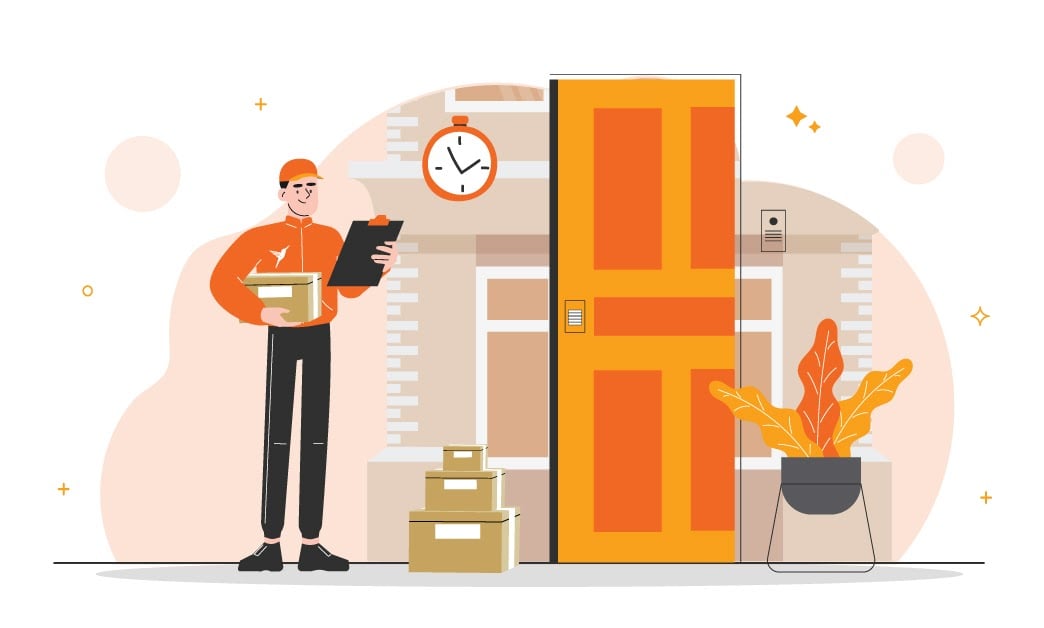 Our patient and friendly delivery staff are dedicated to successful deliveries
Solution: Free Waiting Time
Here at Lalamove, our friendly and professional drivers are committed to bringing smiles to your customers. We offer a free 10-minute waiting time with $2 chargeable for every subsequent 10 minutes or part thereof. This buffer time alleviates the worries of customers not being at the door when the delivery arrives!
Challenge 4: You're Faced with Unexpected Urgent Orders
As a business owner, do you frequently receive enquiries about same-day delivery? Such requests tend to be irregular, making it difficult for smaller businesses without an in-house delivery team to cope. However, without express service, these customers would be inclined to approach your competitors selling similar wares but with express delivery.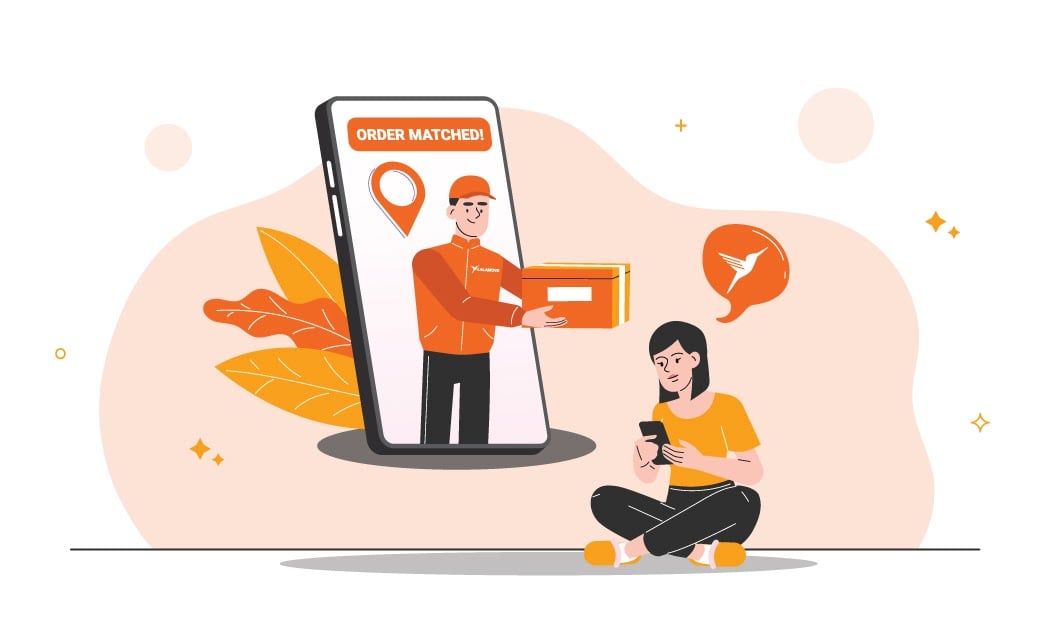 Handle urgent deliveries like a boss!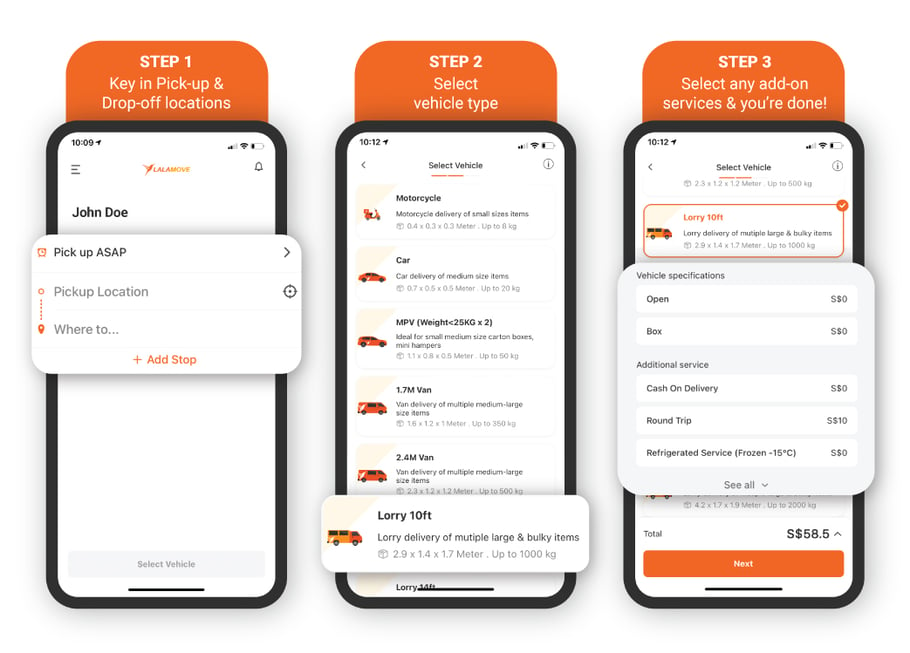 Arranging a Lalamove express delivery is as easy as 1,2,3!
Solution: Express Delivery within the Day or Hour
Handle urgent deliveries without the fleet! Whether it's bulk furniture or cumbersome home appliances, we deliver it within the day, or within the hour! We've got a driver team of more than 30,000 around Singapore, who can be matched to your needs in as short a time as 25 seconds! On average, they take about 20 minutes to arrive at the pick up point too.
Speedy processes such as these significantly cut down on unnecessary waiting time, bringing your products to your customers quickly!
Challenge 5: Delivery Destination is in a Restricted Zone
Is last mile delivery to limited access zones in Singapore giving you a headache? High security places such as airport cargo roads, camps and shipyards are not only large and difficult to navigate around, but also demand tedious procedures to simply enter.
You'd have to exchange your identification card for special passes, get your vehicle screened, and thereafter queue up to enter! Phew! All that for 1 delivery.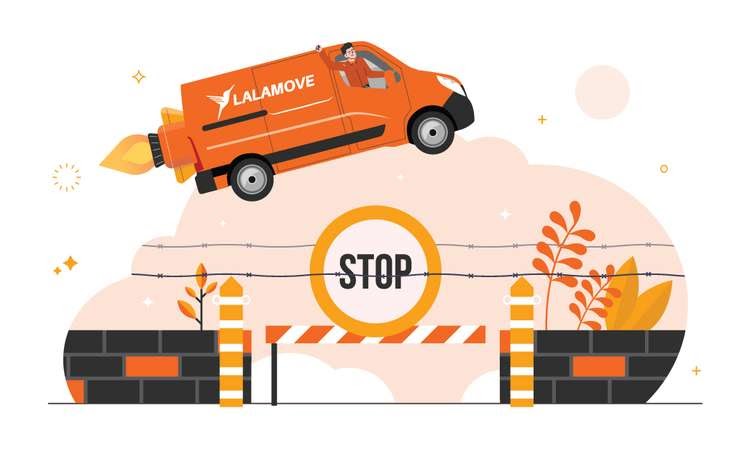 Bypass all barriers, be unstoppable with Lalamove!
Solution: Access Granted into Restricted Areas
Why do it yourself when Lalamove can do it for you! Leverage our logistic expertise. Our drivers are familiar with these areas and the necessary protocols, allowing them to deliver your products to your recipients fast and fuss-free.
Check out the full list of secured zones that we can access!