How to prepare for Chinese New Year 2018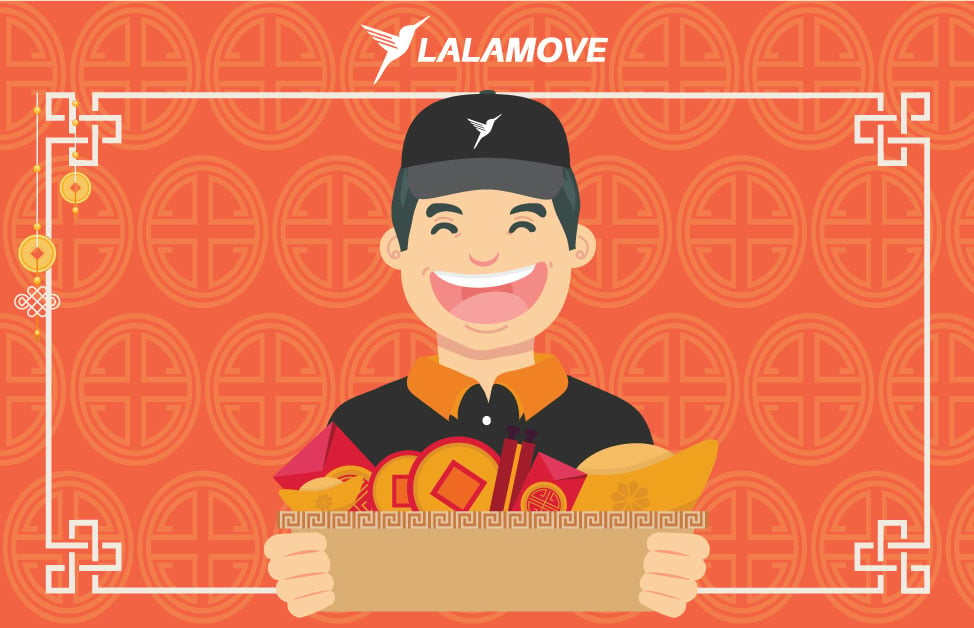 It feels like we had just ushered in 2018 but here we are getting ready for Lunar New Year now! With so much to do in such limited time most of us might be rushing to get ready for the big day - afterall it's the only time of the year where most of us get together to spend time with our extended families.
You might not know it yet, but Lalamove can help you with fulfilling multiple errands and help you prepare to rake in ths Lunar New Year!
Sending goodies and food to your family and friends
Let's face it, one of the best parts about Chinese New Year is the abundance of snacks that we get to enjoy and share with our loved ones! Our homes might already be filled up with bottles of pineapple tarts, prawn crackers, bak kwa and so much more.
Share the love with your colleagues, friends and family this season by sending them some of the goodness too! With the busy days ahead you might not be able to physically gift your friends but you can easily book a same day delivery or make a multi-stop order so that you can save cost while completing your deliveries.
Stocking up on necessities
Every dinner during CNY is a big deal so needless to say your fridges have to be stocked up for your family and guests you will be hosting. Mass buying on groceries, snacks, drinks or it could even be shopping for decorations to stay in theme with the festive season. Whatever you need, all you need to do is the picking and purchasing and you can get your items delivered with same day delivery.
New year, new home
Doing last minute sprucing up for your homes before you usher in the big day? As you're getting rid of your old goods to replace it for newer ones, remember that you can donate your items to a preferred or nearest charity. Lalamove can help you drop these items off so you don't have to do the heavy lifting while still giving back to society (yay!). It could be just a bag of clothes or even a rusty old sofa you've been meaning to bid goodbye to for a while now.
Have a hassle and stress free Chinese New Year this 2018!