Lalamove's Guide To Mother's Day Gifts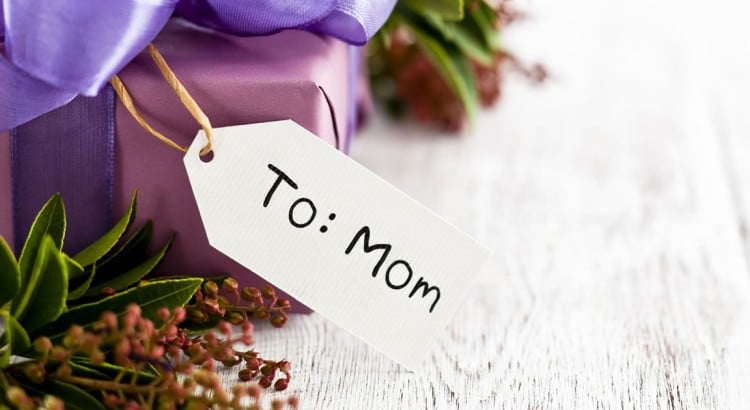 You're here because you're stuck trying to think of a sweet and unique way to celebrate Mother's Day. We feel you. Racking your brains for the best Mother's Day gift can be quite a headache. No matter how hard you try to squeeze those creative juices, the ideas seem to revolve around the same old things. (Ferrero Rochers are delicious, but if you are contemplating a box of those for Mother's Day…. try reading on instead ;P)
Below are 4 ideas you can surely interest your Mom with. Enjoy!
1) Ubin Seafood
When it comes to taste buds, we all know moms are hard to please. Afterall, some of them cook daily for the family and have an acquired taste. How many times have you seen your mom gobble up that last piece of roasted meat, and then looking clearly unimpressed? Or heard half-hearted compliments when you take her to that new famous you heard about online?
No fear though! We reckon you can finally impress your mom's hard-to-please taste buds with Ubin Seafood, a restaurant that started out as a home kitchen serving authentic kampong-style seafood in the North shores of Pulau Ubin. This humble establishment quickly grew because of terrific reviews , and is now known for serving some of the best seafood on the island. You can't go wrong treating your mom to a feast there.
Apart from fresh seafood and traditional cze char fare, they serve a Singaporean-take on American, French, Italian and Indian cuisine. Signature dishes include US Black Angus Rib-Eye Beef Steak and German-style Pork Knuckle.
Find out more at: https://ubinseafood.com/
Who doesn't love a sweet treat? Yes you were forced to eat those greens all for the sake of healthy living back in the day, but you've probably also seen your Mom devour that tiramisu cake you were trying to save for yourself. Introducing Cat & the Fiddle!
Cat & the Fiddle is an online bakery specializing in premium cheesecakes. Options range from exquisite American classics like the salted caramel cheesecake and the New York cheesecake, to delectable local favorites like the Mao Shan Wang cheesecake. Luxurious flavors are formulated to leave even the fussiest taste buds asking for more. Sound like the perfect Mother's gift? We'd say so ourselves! Cat & the Fiddle also offers assorted cheesecakes - a whopping 10 flavours in one cake as shown in the tempting picture above.
Apart from the door-to-door delivery service, Cat & the Fiddle also offers add-ons such as a bouquet of flowers or gift cards to be delivered with the cake. To earn those extra brownie points this Mother's Day (perhaps you are waiting for the upcoming iPhone 8), Cat & the Fiddle is the way to go.
Find out more at: https://www.catandthefiddle.com/
3) Boxgreen
No matter how much they nag when anyone else in the family opens their packet of Hello Panda, Moms are often seen nibbling on their favorite snacks while watching their favorite Korean dramas after dinner.
This Mother's Day, why not introduce your Mom to another side of her favourite snack she never knew about? Boxgreen offers healthy and luxurious snacks to satisfy your cravings. Founded by locals, flavours are blended purposefully to tantalize the picky Singaporean palate. What's more, with over 50 options to choose from, your Mom will never get run out of choices.
Supercharge her morning with a super food granola consisting of freeze dried, pure organic Açaí powder, pure Australian honey and a good dose of berries. Or revive her afternoon with a serving of premium sun-dried apricots and shiitake mushroom chips. These exquisite goodies only contain wholesome ingredients with no artificial sweeteners, flavors or colors. Perfect for the Moms who like to indulge in snacks every now and then!
Boxgreen runs on a subscription-based delivery, meaning you can just stay at home and wait for the goodies to arrive. This also means you won't be sent on sudden trips to the supermarket just for that packet of salted cashews. Win-Win.
Find out more at: https://www.boxgreen.co/
4) Bloomback
When thinking of a gift for Mother's Day, flowers are a no-brainer. Yet, it does get predictable sometimes because it's seen as the go-to for special events. It's sweet, but meh. Turn your gift up a notch with Bloomback! Bloomback is a social enterprise committed to the creation of beautiful bouquets and to bring joy to underprivileged women at the same time. Gift flowers to your Mom and give back at the same time.
How does it work? Bloomback's team of elite florists recycle flowers used for events or functions to create beautiful bouquets for various occasions. Flowers typically have a far longer shelf life than the short events they are used to beautify, and Bloomback does a superb job at breathing life back into their pre-used bouquets. The money you pay then goes to the underprivileged women of Singapore. Bloomback's beneficiaries include the Breast Cancer Foundation and the NTUC health nursing home.
A gift that keeps on giving? Definitely a gift Mom would approve of.
Find out more at: https://bloomback.org/