Optimising Food Delivery and 3 Other Ways to Boost your F&B Business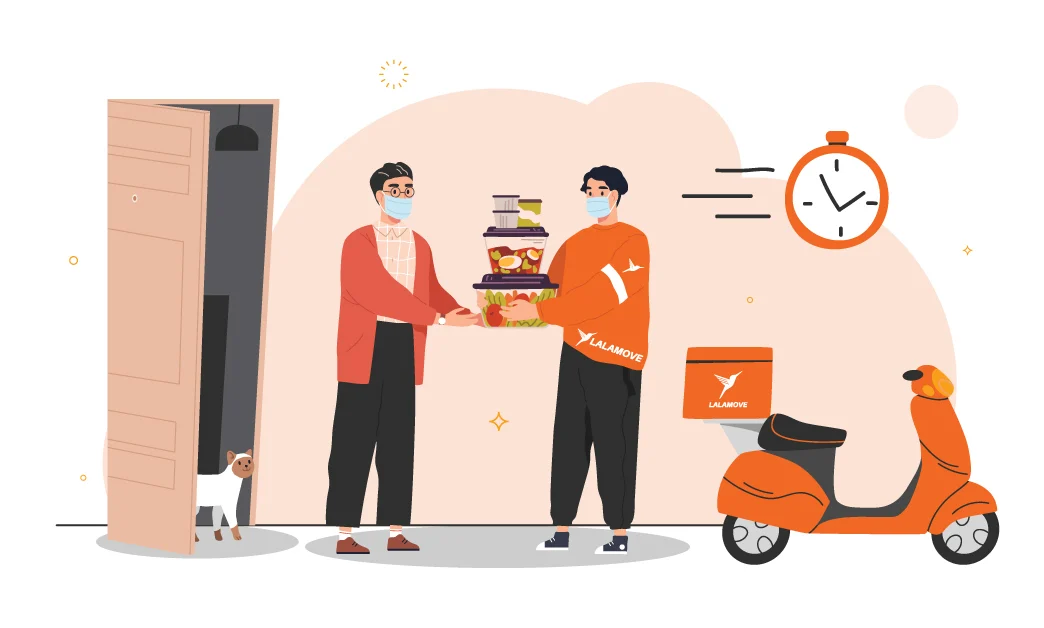 Take charge of your F&B business and excel without the restrictions of conventional food delivery platforms! Here are some actionable tips to power up your business.
This year, food delivery in Singapore has experienced an increase in popularity as more people work from home, and generally spend more time at home. As an F&B owner, you may already be using online food delivery platforms to reach this digital-savvy crowd. Are you looking to break free from the hefty commissions charged by these platforms? Or maybe their distance restrictions that prevent you from reaching customers further away?
Perhaps you are coming up with new methods to build your own customer base to promote your food to them. We understand your concerns! In addition to effective food delivery with Lalamove, here are some practical tips and tricks to help you build your own platform, and give your business a power boost!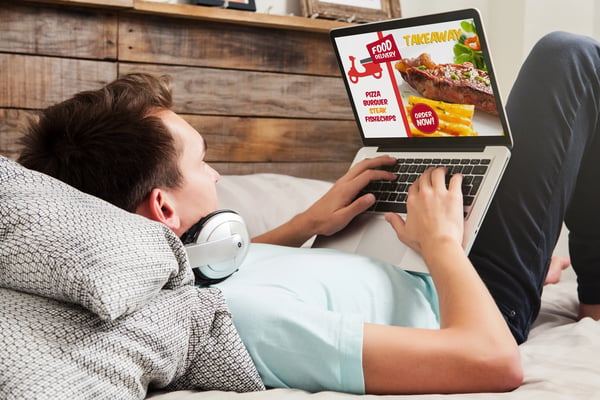 1. Create an Online-Exclusive Menu to Capture the Take-Out Crowd!
Extend your reach beyond the dine-in group! Attract customers to order takeaways with an online-exclusive menu. These fresh picks hype up excitement, pushing existing customers to repurchase, and attract new ones to make their first order! Make the menu items seasonal too to heighten the sense of urgency.
Need some inspiration for your online-exclusive menu? Go for themed menus! Garden party, Mexican fiesta, Umami Japan... Such themes conjure an image and evoke emotions! A study on food trends has shown that themed menus generate better sales.
Don't forget enticing descriptions that promote the taste and quality of your dishes! Together, visual design, engaging words and creative concepts help to set the mood of the dining experience. For example, a menu written in a friendly and upbeat tone conveys a fun and casual dining experience, while photos of fine dining convey an elegant dining experience.
Here's another idea - Take the chance to launch new and innovative flavours that would tantalise their taste buds! This adds diversity to your offering, and also shows the creative nature of your business. New ingredient preparation and combination, with stylish food presentation, might be the key to improved business in the next quarter. Who knows, you might just come up with your best dish yet!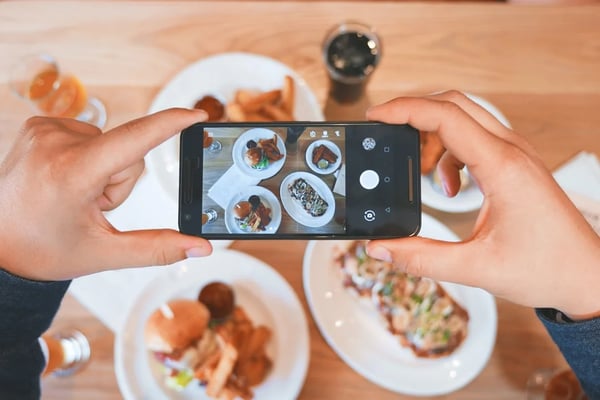 2. Go Online. Post More, and at the Golden Hour!
Build your own customer base and advertise to them with the power of social media! Post frequently and at the best time to engage your customers. The timing of 11.30am to 1pm is a window period where hungry customers are likely to be googling for lunch options, or scrolling through their social media feeds as they prepare for lunch. For the dinner crowd, invest in timely paid ads in your region to draw them in!
For these advertising materials, don't just stop at static photos. Go for videos, live ones too! Research has shown videos to foster higher engagement levels as it provides a more immersive viewing experience. Interview the chefs or founders and get them to share their insights and inspirations. What are some new flavours that customers can look forward to? What's the story behind the best-selling dishes? Stories like these give your brand a distinctive and robust personality, instead of being just another brand name.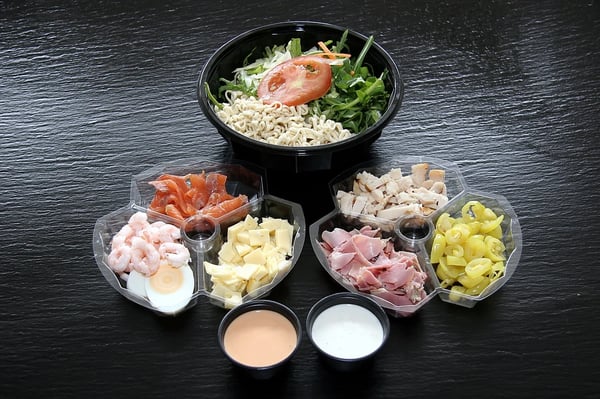 3. Presentation Matters!
Invest in Quality Packaging that Keeps Food Nice and Fresh.
To the hungry customers, opening a takeaway box is like unwrapping a long-awaited gift. Delight them with food neatly arranged in compartments, as opposed to being mixed up in a single large container. Details such as these not only whet their appetite, but also speak volumes about how much thought went into shaping the customers' dining experience. Moreover, the food would look more presentable for customer-generated content such as social media posts that help you spread the word!
Good packaging also preserves freshness! Serving up soup-based noodles? Separating the noodles from the soup would prevent it from becoming thick, soft and soggy. Serving salad ingredients that oxidize quickly? Well-sealed boxes could keep them fresh for longer!
Want to ensure that it's really fresh? Deliver with Lalamove! All food deliveries are transported in Lalabags, special insulated square carriers with temperature-regulating panels to keep your food at the optimum temperature!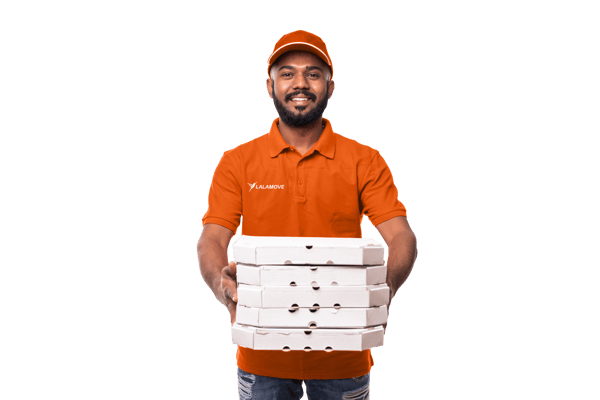 4. Optimise your Food Delivery with Lalamove!
Reach and Satisfy More Customers with Islandwide Delivery
For greater ease and convenience of their drivers, many food delivery platforms in Singapore implement distance filters for their deliveries. This, however, may not be a good thing for both customers and F&B businesses. For example, eateries can only be found by customers within a particular distance range, reducing their reach. Likewise, customers further away are prevented from ordering just because they are outside the distance range. Rise above the restriction and reach every customer with Lalamove's islandwide delivery! We deliver to your customers, wherever they are!
Not only Anywhere, but Anytime too with our 24-hour Delivery!
Does your business open till late? Good news, we connect you with those craving a midnight snack! Our 24-hour food delivery all around Singapore gives you that extra reach late at night, when everyone is too tired to step out of the house.
Deliver Faster and Fresher!
From a customer's perspective, a pleasant food delivery experience depends on 2 factors - speed and freshness. From a business owner's point of view, affordability is key. Here at Lalamove, we satisfy everyone's needs! Whether it's warm pastries, cold coffee, or fresh salads, we deliver them fresh and promptly, and at competitive price points too!
Why Lalamove of All Food Delivery Platforms?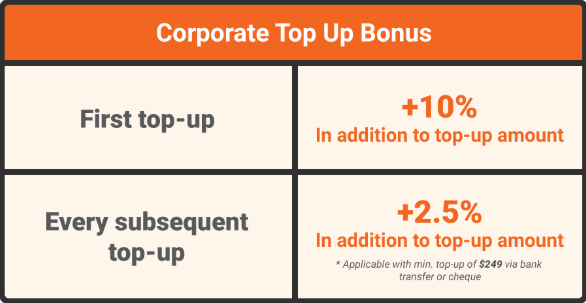 You Save More! Get Incentives when you Sign Up and Top Up!
Say hello to better value and goodbye to unreasonable commissions that take out from your revenue! New to Lalamove? We welcome you with an extra 10% value in addition to your top-up amount! Save more with every top up too, as we reward repeat clients with an extra 2.5% value in addition to the top-up amount.
Head down to https://www.lalamove.com/en-sg/faq/business-corporate-benefit to check out other corporate perks and benefits!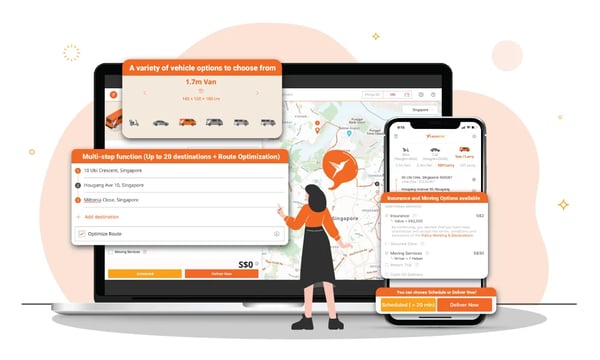 You're Always Prepared as we Scale to your Needs!
We understand that delivery schedules and order demands can be unpredictable. Good news! Whether you're delivering 1 salad bowl in the late morning, or a 50 pax corporate lunch order, we do them all! With our fleet of vehicles ranging from motorbikes to vans and lorries, and an ever-expanding team of drivers, Lalamove effortlessly scales to your needs so that you're always prepared. Leave it to us and you also save on the maintenance fee of delivery vehicles and other overhead costs!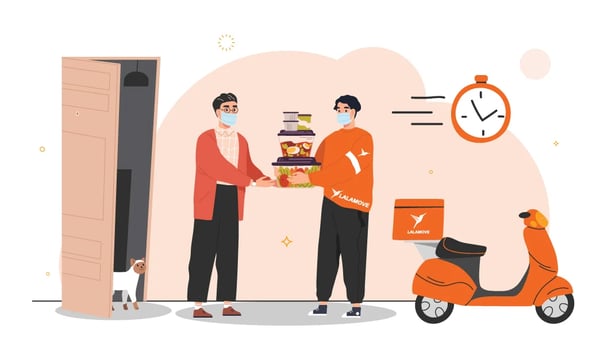 Your
Food Delivery is Speedy and Efficient!
As the saying goes, time and tide wait for no man; speed is essential in the business world, and a success metric for every trade. From the time your customers place their orders, they're probably watching the clock as their stomachs rumble. With our unique 55-minute promise, we help you to stand out from your competitors with speedy food delivery to any location in Singapore! Provide that addictive instant gratification that keeps them coming back for more.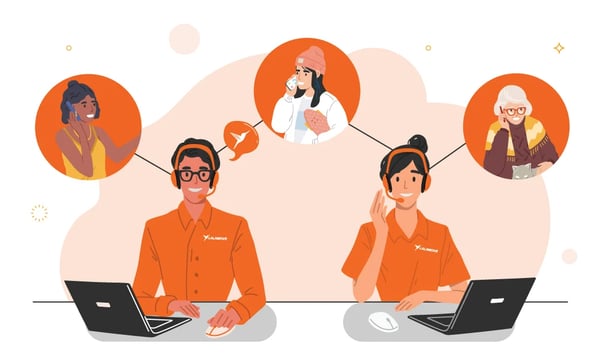 Experience Awesome Customer Support!
Want to give your customers the best? So do we! That's why you'll always be at the heart of what we do. Got a query? Simply chat with our team of friendly and knowledgeable staff!
What's more, our professional drivers go through stringent training to ensure that your last mile delivery is smooth without hiccups. Imagine your menu items served in all its freshness, as if they've just left the counter!
By making your customers happy, we convert them into loyal fans who actively recommend and repeatedly order! This leads to boosted profit and growth for your business. Everyone wins!