Delivering "Ampersand Gelato" under the 30 degree sun.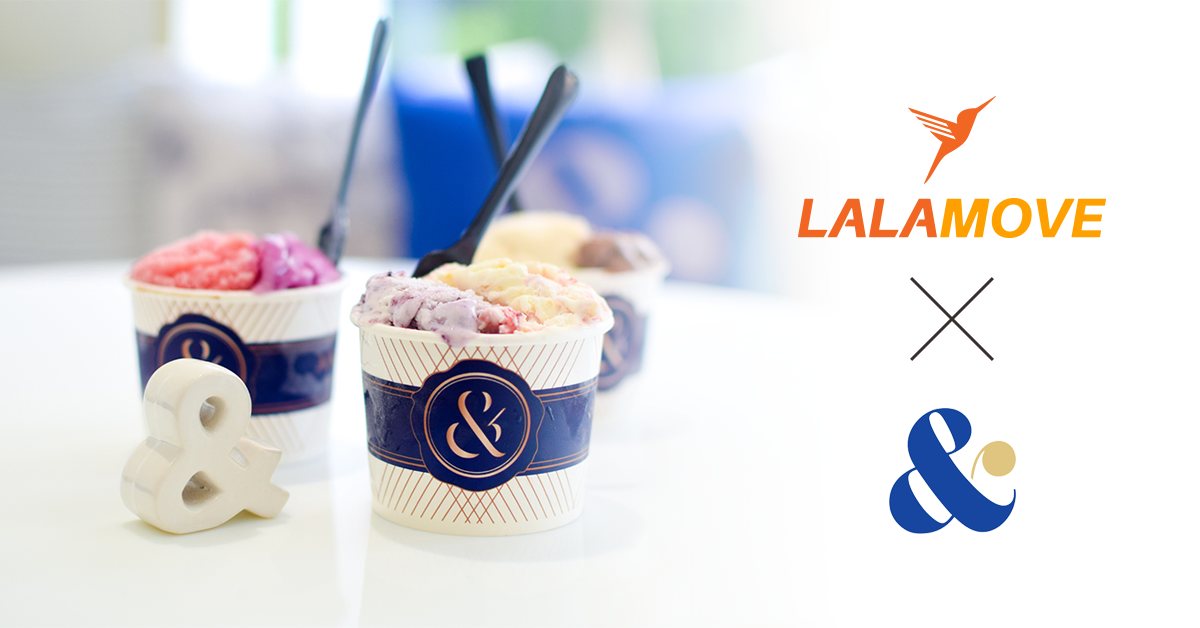 "Ice Cream" is a creamy and refreshing dessert that is everyone's favourite. Thailand is a tropical country, we can find ice cream everywhere, whether in a freezer in a convenience store, an Ice cream cart or truck, an ice cream shop, a premium ice cream shop, or even delivery directly to your home.

Strange flavored ice cream especially, will make anyone smile.

Introducing "Ampersand Gelato" gelato ice cream with exotic flavours inspired by foods around the world. Ampersand takes the local delicacies of each country and makes a gelato flavored out of it. Pistachios from Italy, butterfly pea and lime from Thailand, maple syrup and bacon from Canada. All Ampersand gelatos are low in calorie and uses natural ingredients, less sugar, but remains delicious.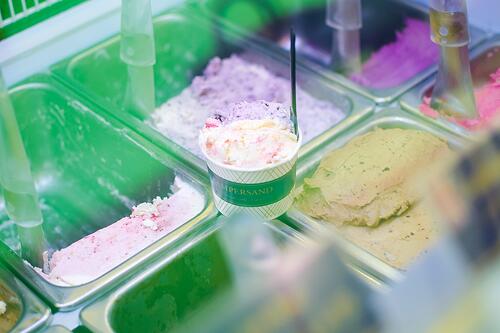 Owner Sasiwimon Petchnamlin also known as Yim, explains that "Ampersand" name came from the symbol "&" which combines the flavors of each country together. Yim loves eating and traveling which gave her inspiration to initiate Ampersand Gelato ice cream shop that has the ice cream with less sugar and no fat gelato style, the selling point is that nobody will feel guilty from consuming Ampersand.
Ampersand Gelato has two branches. The first branch is located at Soi Thonglor 13 and another branch is located at Central World, 7th floor. Yim, the owner said she intends to decorate the shops to have an international atmosphere, traveling in the aeroplane.The white and gold curved windows add to the luxury of the decoration concept.

Lalamove assists Ampersand to deliver your cravings right to your home.
" Lalamove can be scheduled in advance.
We do not forget When we have an order from customer "
Yim - Owner, Ampersand Gelato.


Yim's customers can sit and chill out with friends at both branches. She also understand the customers who aren't always at the conveniencet to visit her branches, so the customers can get Ampersand Gelato delivered right to their homes with Lalamove Delivery!
Because "Gelato Ice Cream" is very sensitive to our climate, it is easier to melt than regular ice cream. All deliveries must be shipped to the quality control department before pick-up and delivery to the customer. For Lalamove, Yim choose "Motorbike with Lalamove Box" because it can keep cool well for the ice cream. With a motorcycle, every delivery order is delivered to the customer no later than 1 hour, and they can have their delicious, frozen gelato.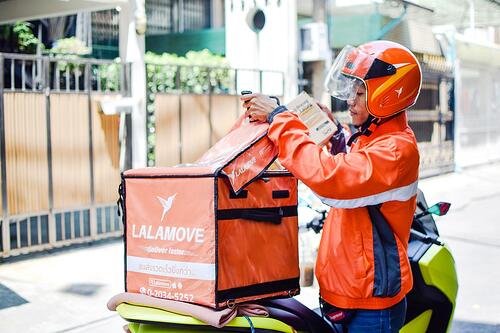 Yim tells us that the customers' interest in delivered gelato is not less than eating at the restaurant. This means hundreds of order come in every day. Luckily, Lalamove can be scheduled in advance, so Yim won't forget the customer's order. Moreover "Additional Stop" is another Lalamove service that makes Yim's daily operation very efficient, reducing time required to make multiple deliveries in nearby vicinities. Also, the service fee is cheaper than calling multiple orders together. Yim has been able to save time and money. "I was able to save time and money with Lalamove!" Yim, Owner, Ampersand Gelato.
" I was impressed with Lalamove in many ways.
The drivers are polite and
they always call us to confirm the delivery status "