Booking deliveries has never been this easy!
Out with the old and in with the new as the traditional way of booking your deliveries through a window is now gone! With Lalamove's app-base on-demand delivery service, you're just 4 steps away from doing a fast delivery!
Step 1: Choose Your Preferred Vehicle
Open your Lalamove app and choose from the 3 vehicle types namely motorcycles, MPV and FB/L300.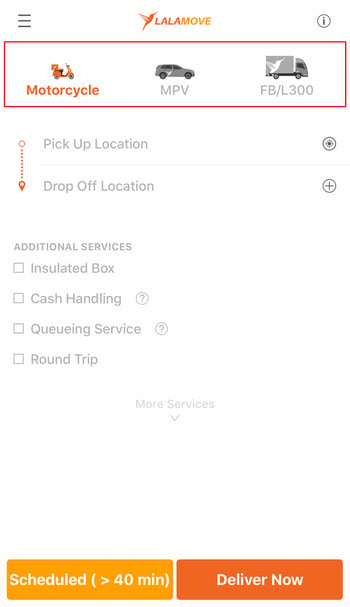 Step 2: Choose Your Pickup Point
After deciding on your vehicle type, input your pickup destination. If your current location is your pickup destination, simply select "current location" to save you from the hassle.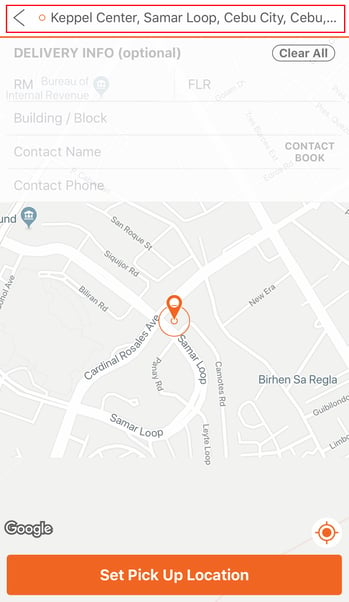 Step 3: Choose Your Drop-off Point
After confirming your pickup destination, input your drop-off destination. You can simply select "current location" if your drop-off destination is your current location.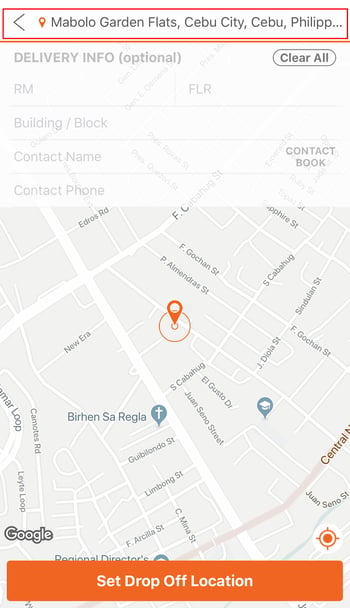 Step 4: Choose Your Additional Services
When you're all good with your pick up and drop off location, you can add any of the additional services you might want to use.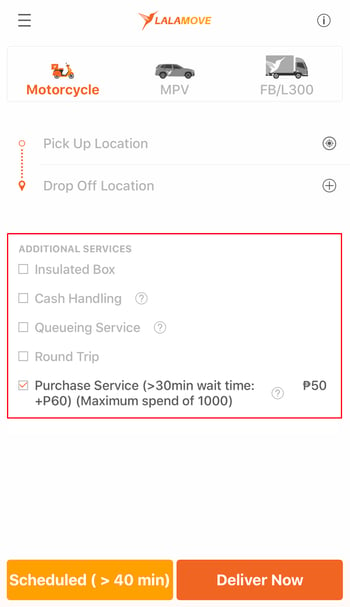 Step 5: Place your Order
Lastly, add notes to driver and input a promo code if there's any. After placing all information, click on Place Order to end transaction.
Now all these steps out of the way, simply sit back and relax as we do your deliveries right at your doorstep. A no sweat delivery is now possible with Lalamove because as you do the booking, we do the moving!