Too much work and don't have enough time to purchase your stuff. Don't worry! "Lalamove" can help
"Purchase Service"
An easy way for shopping
With the beta phase of Purchase Service, our drivers can help to shop for items up to a value of 1,000 THB and customers simply reimburse the driver on cost of the item plus delivery charges. For customers lacking the time or energy to pick up simple or last-minute purchases, such as clothes, stationeries, gifts or ingredients, the newly launched Purchase Service will prove to be the perfect personal assistant.
Which is really easy to use by..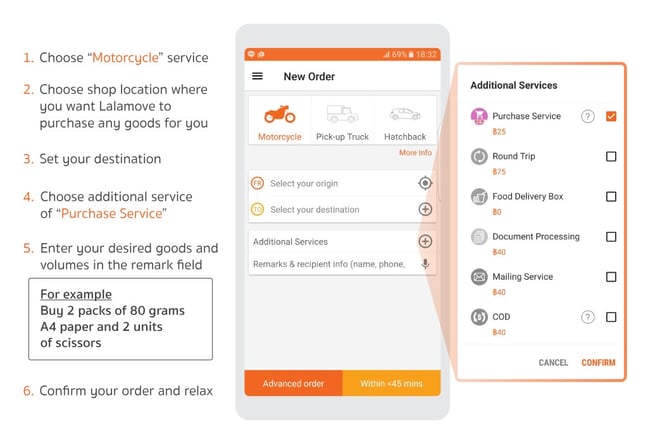 Then, our driver will go to buy those items and deliver to you shortly. Please prepare your cash to pay the goods cost when driver arrives.
In this beta period, we offer "Purchase Service" with promotion surcharge of 25฿. TRY IT NOW!