10 Coffee Shops to try in the Metro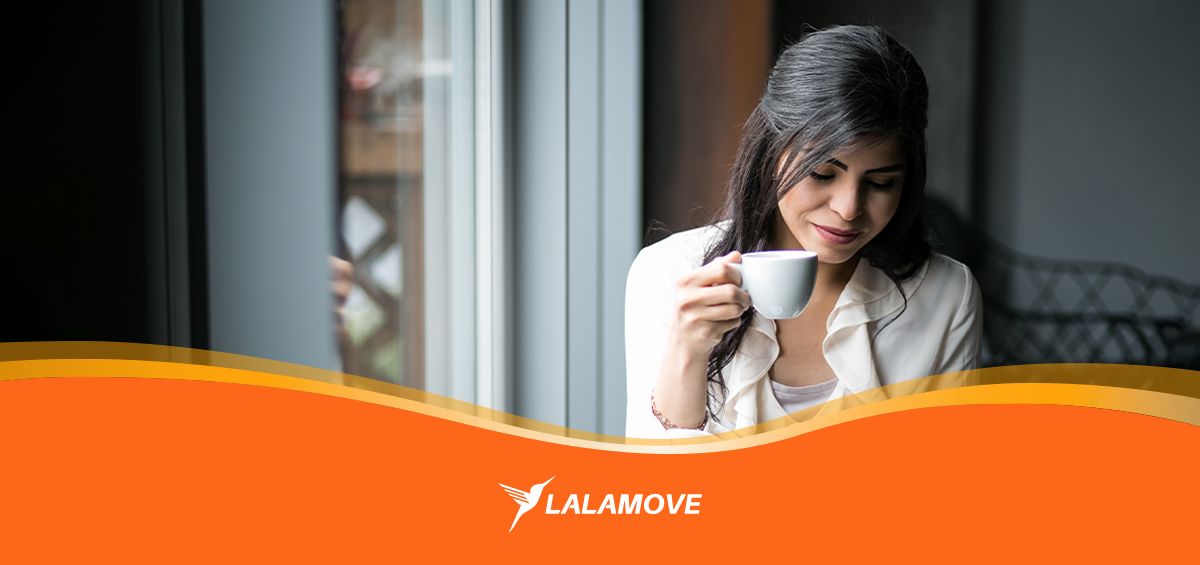 Picture this: you enter a coffee shop, you smell that relaxing but awakening caffeine scent, and your eyes are greeted with a well-lit surrounding. We think this is what most Filipinos have in mind when they go to a coffee shop. If you're tired of making Dalgona coffee that peaked in 2020, or you just have no time to run out for coffee, you can always book Lalamove's fast same-day delivery service for your caffeine fix.
In any case, here's a list of must-try coffee shops in Metro Manila for their drinks and for the ambiance.
The Curator
According to an article in Rappler, The Curator is one of Asia's Bests Bars lists for the year 2022, the said list was released last April 21, 2022, of which they made it to 62nd place, and it's undoubtedly a reason why you should give their drinks a try. The coffee shop/bar has been on Asia's Best Bar lists since 2016, started operating last 2013, and is currently situated in Legazpi Village, Makati City. This bar is known for serving specialty coffee in the morning, and then come the cocktails at night.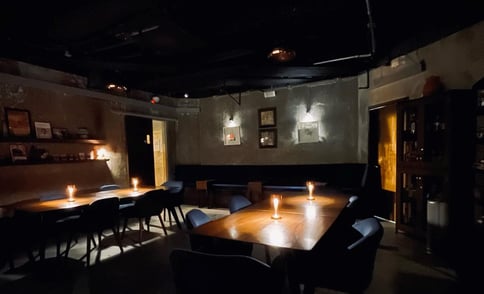 The must-try coffee drinks that you should try when you do visit the place are Espresso and B.O.D. If you happen to be too busy to go to the shop, you can always have them delivered on the same day. The Curator's variety of drinks, from coffee to cocktails, do not disappoint, so you can definitely keep them in mind for your caffeine needs.
Three Squares Cafe + Bar
Now, the Three Squares Cafe + Bar is one of those shops known for its IG-worthyness. But if you can't drop by but still want to try out their coffee, you can have them delivered using our on-demand delivery service on the same day!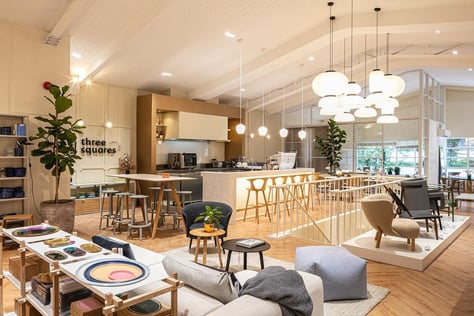 This coffee shop is located at The Alley, Karrivin Plaza, Makati. The café is within their showroom! Also, they offer affordable hot and iced coffees ranging from Php 100 to Php 180 only, and one of their must-tries is their Café con Leche which is said to be the strong best milky coffee.
Grand Cafe 1919
Grand Café 1919, a café that has been destroyed and restored, is a former HSBC historic building as stated by Roch Sioco that was built in the 1920s located in Juan Luna St., Binondo. If there's no time to drop by, you can always opt for our same-day delivery service.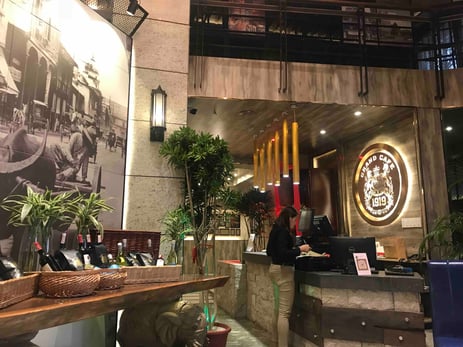 The café offers reasonable rates on their coffee beverages, from Php 150 to Php 180 only! Their Caramel Macchiato is their must-try coffee based on the review. But feel free to taste other drinks on the menu; you might just find one that suits your taste buds.
Alvarez Park Cafe
In terms of scenery, this cafe should be on the top of your list – Alvarez Park Cafe. But if you want to taste their drinks and food but can't travel because of your work schedule... You know what they say -- when there's a will, there is always a way! Lalamove is here, and we can have it delivered for you on the same day!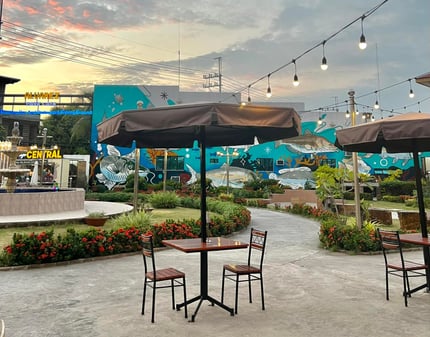 Their affordable drinks range from Php 80 to Php 150. A must-try on their menu is their iced salted caramel. Besides the drinks, you will also want to try their food, as they offer a variety that will surely make your mouth water.
For instance, you can partner waffles with coffee for your breakfast. Or if you feel like eating local dishes, maybe some seafood with a mix of veggies, they have it!
La Cathedral Cafe
One of the popular cafes in the metro is the La Cathedral Café, which can be found at Intramuros, Manila. Its alfresco dining experience, with a great view from its rooftop, gives it just the right ambiance for a romantic date. This European-like café offers pasta dishes like Carbonara and of course coffees like Cappuccino, Caramel Macchiato, or coffee-free frappes like Red Velvet Latte that you might want to try.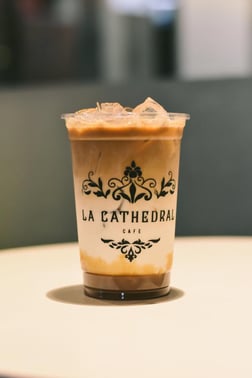 But if both of you can't make it to the café, you can always have a romantic date with their food & drinks from home, with Lalamove's help via same-day delivery service.
Cafe Roo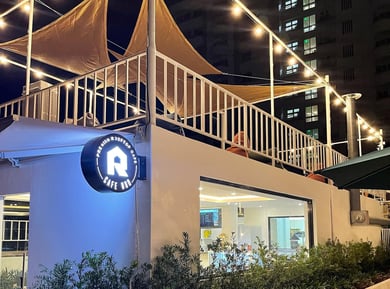 Cafe Roo is a Korean rooftop café located in Malate, Manila; yet another perfect place for you and your friends to hang out. And, one of the best things about them is they're open 24 hours! If this doesn't convince you to visit, you can always try out their coffees and food and have them delivered to you on the same day.
The Café Roo offers a variety of espresso, like the Iced Dalgona Coffee, and Mint Café Mocha, which can be iced or hot of your choice. Their iced coffees are also a perfect drink this summer, best partnered with their dishes. Do you know they also offer to serve shisha (hookah)? A definitely level-up experience in this coffee shop that will surely be worth every peso.
Prices are affordable and have a good ambiance a great place after work or school indeed. It is well-lit and much better to hang out at night because of the lights which are perfect for you to take pictures or selfies.
Poison Coffee & Doughnuts
Want to find a chill place for the weekend? Poison Coffee & Doughnuts, found in The Alley at Karrivin Plaza, might be the place for you. What's the catch? Their doughnuts, best paired with their drinks, are just one of a kind. Have you ever tried chocolate-dipped donuts with chips sprinkled on top of them? That's just one of the things you can expect from this cafe.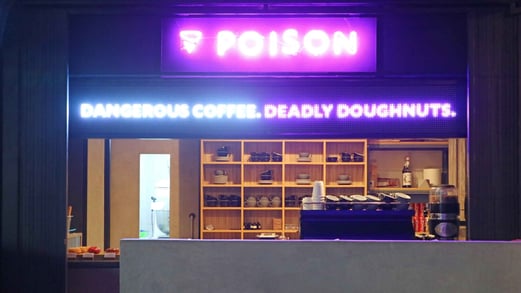 Curious to try out their menu? Look at what they offer and should the craving kick in, you can always rely on Lalamove to pick up your order and deliver it within the same day!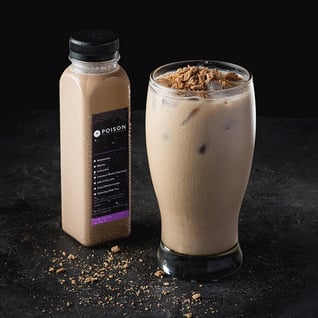 They offer brewed iced, or hot, and cold brew coffee drinks, starting from Php 90 to Php 155. Pair these with the donuts they serve, like Maja Blanca, Mangga't Suman, and Macapuno, and you can thank us later.
Kapetolyo by SGD Coffee
Would you believe that this coffee shop started in 2020, the year of the pandemic? Kapetolyo, located near Manila City Hall at Ermita, Manila, offers What's interesting is that coffee sourced from our farmers in Sagada, Benguet, Nueva Vizcaya, Maguindanao, and Bukidnon.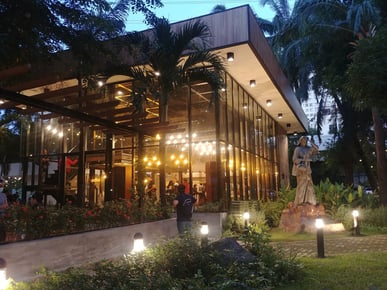 Regardless of the situation, the coffee shop thrived and made its way to the Manileno's hearts. Their variety of coffee, like the Flat White Coffee, is sure to keep you up in the morning. And of course, you can also have them delivered to your doorstep, same day to have a sip of their drinks.
Brewed Specialty Coffee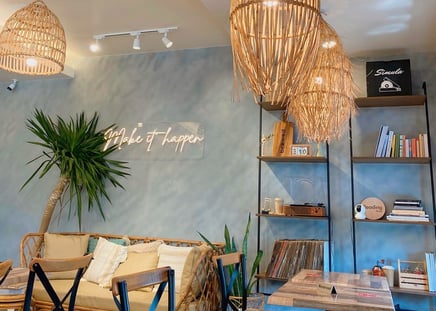 Another coffee shop finds in The Red Dot in Pasig City is the Brewed Specialty Coffee. The cafe opens from 9:00 to 11:00 pm and has a beach touch in its interiors that'll make you want to plan a short trip to Boracay. And with their coffee, you'll never regret going out on a scorching summer.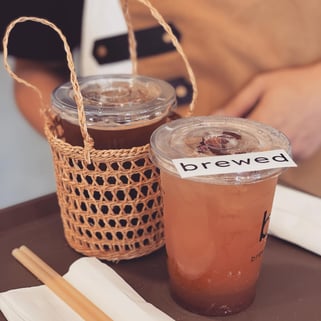 As one of the 10 bests cafes in the metro, this one offers drinks worth your money! The beach-themed cafe offers handcrafted specially brewed coffee, served either hot or iced, as well as espresso, priced from Php 120 to Php 170. Want to give their coffee a try today? Book our same-day delivery!
Kandle Cafe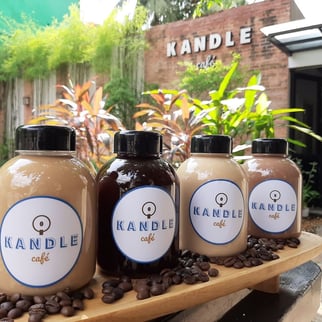 This famous café in Quezon City offers a variety drinks that can surely satisfy your coffee cravings. From hot espresso to cold brews, you can find it in Kandle Cafe. Among the notable drinks on their menu are the Affogato and the Iced Salted Caramel latte that can probably beat the heat or serve as your comfort drink on a bad day. Their drinks range from Php 95 to Php 200.
has an alfresco-type dine-in area where you can take a selfie and maybe just chill.
We know there's a long list of coffee shops that were not mentioned here, but if any of these coffee shops got you craving as soon as you read about them, let us deliver it straight to you. The purchase service, or pabili service, is another feature you could try when the cravings hit.
Ready to order? Let us satisfy your caffeine needs.
Book our affordable on-demand delivery and courier service today!