Same Day Delivery Powered by your Community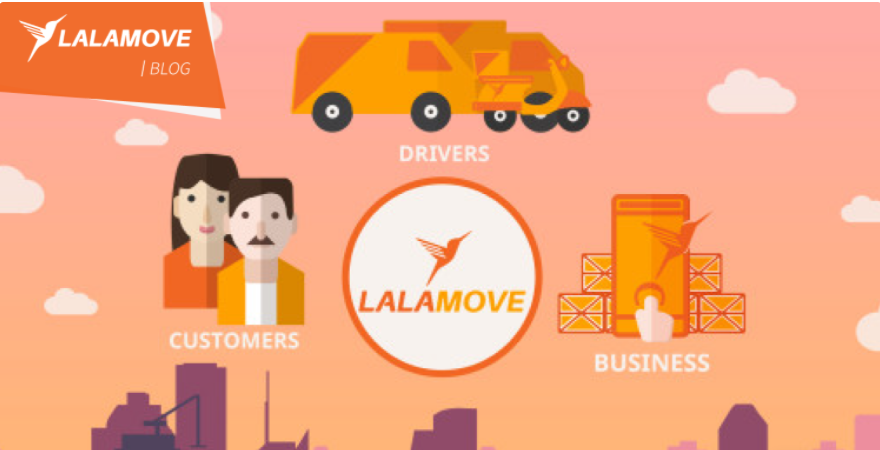 A transformational shift has occurred in customer service in all industries since the last decade. The mobile-first trend has taken hold to fill a digital void in an omni-channel customer journey map where customers demand a digital channel that fits right in their pockets. Self-service is no longer viewed with a stigma of poverty but as a freedom of choice and self-empowering personalization of customer care. Another prominent trend is on-demand services that are reshaping the customer experience by providing instant services when and where needed.
There is a strong need to provide sustainable on-demand delivery services in Singapore. While most on-demand services seem to represent a luxury, who is to say that enjoying a premium islandwide delivery service has to be a wasteful undertaking? With industry-leading technology and community-driven business model, it is possible that our green-conscious business users get to experience the best of both worlds at a sustainable cost to their businesses, our community and our environment.
Corporate Sustainability
There exists a multitude of reasons why a same-day corporate delivery service can lead to a reduction of overall costs and other benefits regularly associated with a 'Just-In-Time' system, an evolution started by Toyota since the 1970s.
First, engaging a freelancer delivery platform /courier services, comprising thousands of freelance drivers, will eliminate fixed costs associated to an in-house fleet. For businesses with unpredictable sales cycle, the under-utilization of monthly paid drivers become an unjustifiable inefficiency, especially for small cash-strapped e-commerce businesses.
Second, an ad hoc delivery system that matches users with drivers almost instantly is at its core, a waste-eliminating JIT philosophy that revolves around reducing inventory storage, over-production and transportation. Additionally, a last-minute delivery service reduces sales cycle times, flow times and throughput times by delivering parcels just in time to meet market demand.
Third, customer experience is enhanced significantly with a same-day premium delivery service option on ecommerce platforms, albeit a primary consideration on express delivery costs. According to an article by Econsultancy, "Not offering same day delivery? You could be losing customers", businesses could be losing customers by not offering same-day, ecommerce deliveries for their online purchases. A substantial 30% of millennials say that same day delivery is important when making an online purchasing decision.
Fourth, scalability is critical for any growing businesses that requires a sustainable source of drivers to perform their immediate deliveries even as sales volume increases, whether it is parcel delivery services, food delivery services or document delivery services. One necessary factor is the ability to grow and scale instantaneously with our business users. Scalability is a natural by-product of a freelancer model versus traditional delivery vendors and represents an important success factor for any industry.
Environmental Sustainability
Even though the concept of a 'sharing economy' has been around forever, this term for collaborative consumption has only been coined since the early 2000s due to the explosive global population growth and resource depletion. These effects are amplified in a resource scarce and densely populated nation like Singapore. However, It is only in the recent years that the rise of new technology spurred the revolution of a 'sharing economy' that is not only transforming traditional businesses, making them more efficient but also feeding the need for a new generation of consumers who require instant gratification, especially in the e-commerce sector.
Recent success stories such as Uber and Airbnb have proven that such business models work. Environmentally, a number of articles have been written to expound on the benefits of such businesses and their carbon footprints, such as "8 Reasons Airbnb is more Sustainable than Hotels" by greenlivingideas.com. Similarly, we believe that the idea of sharing a common pool of freelance drivers reduces the number of vehicles on the road. Unlike the debatable environmental impact of Uber and Lyft, based on a controversial article, "Are Uber and Lyft helping or hurting the environment?", where users could have used public transportation instead of an Uber ride, there is no question that a business delivery could be performed using a van or lorry that can efficiently pool multiple delivery routes or perform distribution deliveries for multiple businesses concurrently. Although Uber and Lyft are making headways towards through Uber Pool and Lyft Line, a public bus will do a better and cheaper job pooling commuters.
When comparing the traditional hub-and-spoke logistic model of other fulfillment companies, a point-to-point delivery model basically decentralizes and simplifies a heavy system by directly connecting users with drivers at the grassroots level. This eliminates the additional routing from suppliers to warehouse and then from warehouse to end-consumer, and subsequently, fuel costs related to longer distances driven. Such radical changes are made possible with enabling technologies such as route optimization, communication technologies and dynamic demand-supply controls.
Social Sustainability
It is not enough to be just a delivery solution provider or a van-for-hire service in order to maintain social sustainability. Growing and nurturing a community of freelance drivers in Singapore is also critical. To customers, we might be providing a professional and reliable delivery service. However, to the driver community, we are their bread and butter.
Moreover, it is important to empower this community of drivers by offering them the following:
Professional Training

- Partners on any platform should have the opportunity to experience skill-based training regardless of their background and accumulate client-facing interaction experience that is extremely valuable in a customer-centric era. Price transparency on a platform offers partners the opportunity to chart their own career path.

Freedom and Flexibility

- A great delivery platform should not only provide full flexibility for partners to work whenever they want but also learn valuable time-management skills to gain financial freedom without compromising their individual work-life balance needs.

Increased Income

- Financial independence should be earned by partners who are motivated to make a living on the platform. These drivers are rewarded for their efforts by being paid market competitive rates.

Shared Vision

- A shared vision and a common conviction have to be stirred within the driver community towards an on-demand revolution. Drivers should be encouraged to not only work for themselves but to be part of something larger than themselves.
As much as the platform depends on driver partners, partners also rely on the platform for their livelihood. Technology built into a platform, SOP enforced in operational processes and culture cultivated by training programs not only ensure faster and higher-quality deliveries for users but also maintain a healthy ecosystem of freelancers that are paid fairly for their services and empowered by a superior mobile application.
At Lalamove, we believe in providing an on-demand, same day delivery service that makes sense to our client businesses, driver partners and the environment that we so often take for granted. What differentiates Lalamove from other last-mile logistics providers is our unique value proposition to clients who not only wants a world-class instant delivery service but also a sustainable and green partnership with our businesses and drivers powered by technology and driven by the community. Let us help you deliver faster.