8 Gifts Your Dad (Secretly) Wants for Father's Day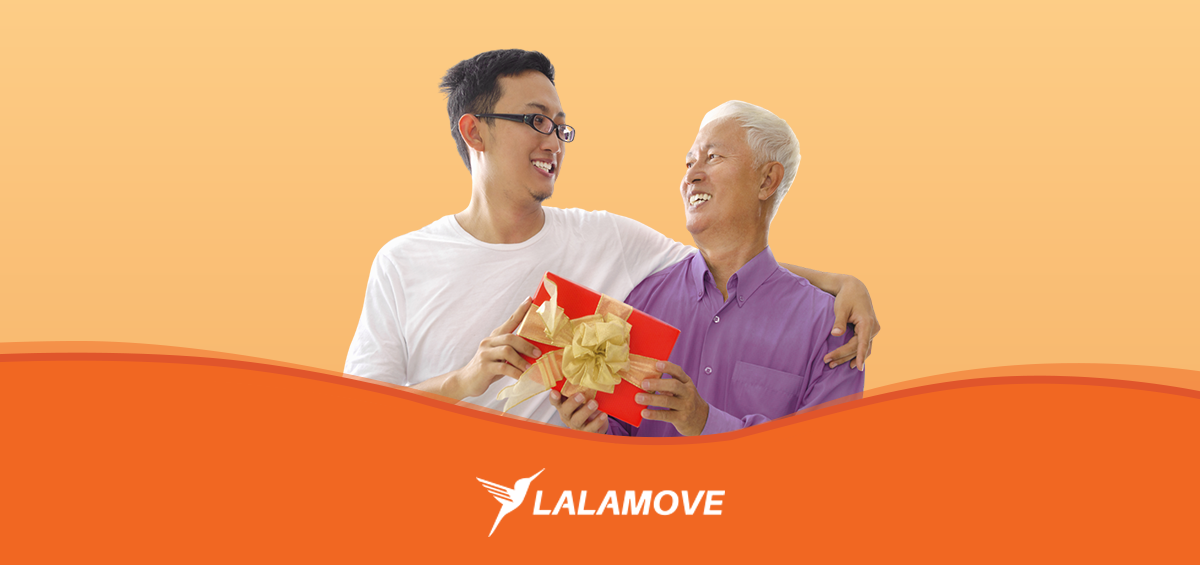 Finding a perfect Father's Day gift is no easy feat when our dads are notoriously picky with their presents. When he says doesn't want anything, trust us, he (secretly) does.
We all know the cast of go-to presents: a "World's Best Dad" mug, matching tie-socks combo, or greeting card. While all of these are well-appreciated, maybe it's time to hold off their cameo this year.
When searching for a dad-approved item, choose something that's equally practical and thoughtful. If you dread picking out a present for any father figure in your life, fear not, we narrowed down gift ideas for Dad's special day.
1. Coffee
Father's Day is the perfect occasion to express gratitude and appreciation for all the dads out there, and what better way to do so than with a gift that speaks to their taste and enjoyment?
Coffee, with its rich flavors and invigorating aroma, makes an excellent choice for dads who relish their daily dose of caffeine.
A carefully selected bag of gourmet coffee beans from different regions of the world can transport them on a delightful sensory journey, allowing them to explore the nuances and complexities of each cup.
Whether they prefer a bold and robust blend or a smooth and mellow one, coffee as a gift is sure to make Father's Day even more special.
One idea is to gift him a box of Bonavita coffee. It's an 8-in-1 coffee mix drink that can not only wake up dads but also be a healthy alternative. Mixed with malunggay, mangosteen, ganoderma, and acai berries, this coffee can provide just the right cup of joe that dads need all throughout the day.
In summary, coffee serves as a thoughtful and delightful gift for dads on Father's Day. It provides them with the opportunity to explore new flavors, enhance their brewing ritual with stylish accessories, and foster connections with their loved ones.
Whether it's a bag of gourmet coffee beans, a fancy coffee mug, or a coffee date with their family, a coffee-themed gift is sure to bring joy, warmth, and a touch of caffeine-induced bliss to dads everywhere on their special day.
Also read: Father's Day Hack: Gift Guide for the Coffee-Loving Dad
2. Joel's Seafoods
Seafood, with its exquisite flavors and delicate textures, makes for a remarkable Father's Day gift that is sure to leave a lasting impression.
Celebrating Dad's special day with a seafood feast is a gesture that combines love, appreciation, and indulgence in one perfect package.
Whether it's a succulent lobster, a platter of fresh oysters, or a mouthwatering salmon fillet, seafood offers a culinary experience that is both luxurious and wholesome.
Take it (and buy it) from Joel's Seafoods. Presenting Dad with a seafood gift is not only a delicious treat but also a way to create unforgettable memories.
Imagine the joy on his face as he unwraps a beautifully arranged seafood assortment, ready to be enjoyed with family and loved ones.
Sharing a seafood meal can become a special bonding moment, fostering conversations and laughter around the table.
With every bite, Dad will savor the flavors and know that this gift was chosen with care, showcasing his importance and the desire to create an extraordinary Father's Day celebration.
3. Collectible Toys
Collectible toys offer a unique and nostalgic Father's Day gift that can transport Dad back to his childhood while also igniting his passion for collecting.
Whether he's a fan of action figures, vintage toys, or limited-edition collectibles, gifting Dad with a piece for his collection from toy stores like Hubbyte is a heartfelt way to show appreciation for his hobbies and interests.
These toys often hold sentimental value and can serve as a reminder of cherished memories, making them an ideal gift for Father's Day.
By presenting Dad with a collectible toy, you're not just giving him an item; you're fostering a sense of joy and connection. As he unwraps his special gift, he'll experience a rush of excitement, reminiscent of the joy he felt when discovering new treasures as a child.
Whether he proudly displays the toy on a shelf or engages in imaginative play with his own kids, it becomes a symbol of shared experiences and the enduring bond between a father and his children.
Collectible toys as a Father's Day gift offer a wonderful opportunity to celebrate Dad's interests while honoring the childlike wonder that resides in all of us.
4. Bicycle Gear
Bicycle gears make an excellent Father's Day gift for the cycling enthusiast in your life.
Whether your dad is an avid cyclist or simply enjoys leisurely rides, upgrading his bike with new gears can greatly enhance his riding experience.
Bicycle gears not only provide improved efficiency and speed but also offer greater control and adaptability on various terrains.
By gifting your dad with high-quality gears, you're enabling him to explore new cycling challenges, conquer hills with ease, and enjoy a smoother, more enjoyable ride.
Beyond the practical benefits, bicycle gears can also symbolize your support for your dad's passion and commitment to an active lifestyle.
They demonstrate your understanding and appreciation for his love of cycling, showing that you not only recognize his dedication but also want to enhance his cycling experience.
Every time he shifts gears, he'll be reminded of your thoughtful gift and the special bond you share.
Whether he's a seasoned cyclist or a casual rider, bicycle gears make for a meaningful and practical Father's Day gift that will bring a smile to your dad's face and elevate his cycling adventures.
5. Wine & Spirits
With Father's Day fast approaching, it's time to start conceptualizing a celebration and gift for dad before the rush commences. Be it a simple intimate dinner at home, a well-deserved feast at his favorite restaurant, or a chill gathering by the garden, it's a plus to arrive with a good bottle of wine.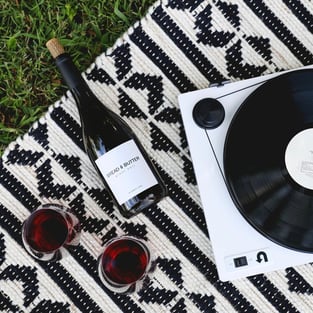 Beer might be his usual beverage of choice, but he may also find delight in tasting fine, expertly vinified international wines. You're sure to find a bottle fit for THE man from AWC Philippines at Wine Drop, and it's the perfect time to catch up as you sip along, too!
6. Ergonomic Chair
For someone who spends a lot of time sitting while working, the selection of office chairs from Wilcon Depot will definitely get Dad's approving nod.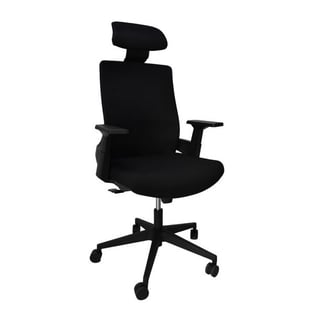 Not only will a good office chair support his weight and body efficiently, but It will also reduce back and neck pain. So go ahead, make his work-from-home experience better. This is also how you can score the coveted "favorite child" status.
7. Fresh & Organic Treats
Is your father health-conscious, considering losing weight, or recommitting to a meal plan? Seven Days of Greens is the perfect place to shop for a present for Dad!
Choose from their certified organic produce, vegan cheese, sourdough bread, ready-to-heat meals, and even artisanal ice creams! Impress him with these sure-to-please options as if you took a peek at his grocery list.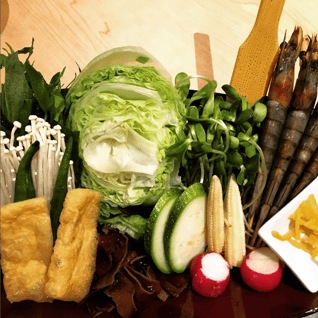 It's also worth a try even if your dad is not *yet* into wellness treats. We want them to be as healthy and strong as they can be, right? It's a gift that keeps on giving – health-wise.
8. Fitness Clothes
Still browsing through stores for your sporty man? Titan 22 is the new home court for the dad that lives and breathes basketball. The first and only basketball specialty concept store in the Philippines carries various brands, products, and apparel to help you out on your gift shopping for him.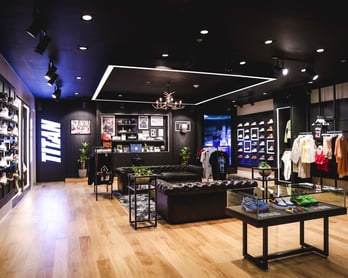 Don't let dad make the rookie mistake of running in shabby footwear and ending up with blisters. Treat him with new kicks that look as cool as him. Finish it off with a Dri-Fit shirt paired with a stylish cap, and he's ready to win any match!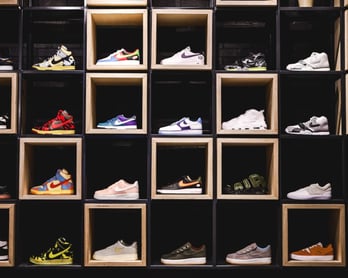 Even if he is not into sports, or would opt to watch the games indoors, there's a gift for dad here, too! Shopping for new clothes may be low on the priority list for most dads. But be honest, he needs new pieces, right? So it's time to invest in classics and basics that will make him feel truly comfortable in "dad mode".
9. Bicycle Gear
Got yourself a bicycle fiend dad? Finding a gift for the two-wheeled enthusiast just got a lot simpler at DJ Cycle Ride.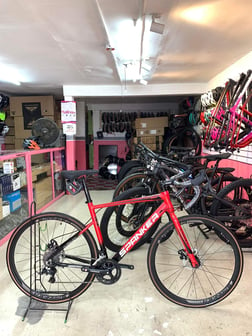 A surefire way to delight him is with new accessories or even a well-deserved bike upgrade! This shop sells various kinds of bicycles including trek, giant, pinewood, foxter, and more.
If you're a neophyte in the cycling scene, you will spot the right present for dad here. He may find himself snapping photos with his fresh gears at every peak.

Now that you've shortlisted your gifts, it's time to let Lalamove move what matters to you. If you're away on this special day, you can still express your gratitude with the aid of our long-distance delivery trucks. Can't go out and shop? With a tap on the app, our Partner Drivers will buy your special gift for you via our Purchase Service (Pabili Service).
If you're delivering presents for all the dads in your life—your grandfather, single mom, or brother—no need to worry about booking different drivers anymore! Simply choose our Multi-stop Delivery service to make things easier.
Thanks to the innovations of Lalamove on-demand delivery app, sending your Father's Day gift has never been this fuss-free!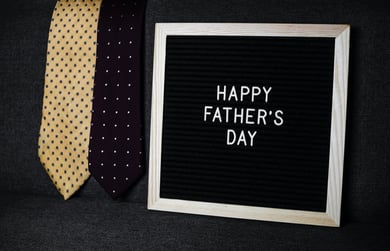 You may define "Dad" as the strongest man alive—he could have carried you around, beat you at any game, and done a lot of heavy-lifting in the household. But he surely has the softest heart for his kids.
There are things he leaves in his dreams or on a "wish list" that gets longer over time. So this Father's Day, tick off some of those items because he deserves it!
No matter which present you choose to send, remember your dad will love and appreciate it. After all, it is always the thought that counts.
Ready to order your Father's Day gift?
Book our affordable courier service today!
Book our affordable on-demand delivery and courier service today!