Lalamove vs. Other Delivery Couriers (Most Used in the PH)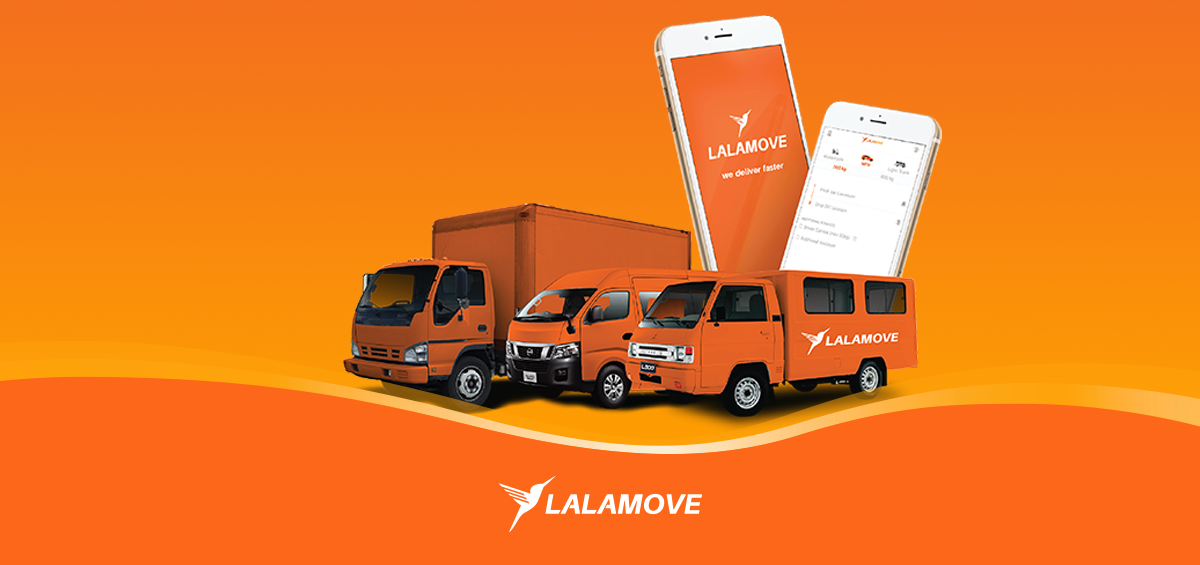 Truck rental near me, you say? We're everywhere! With the rise of on-demand delivery couriers in Manila, which one will you trust? As a customer, you deserve the best and typically you seek the most reliable delivery service with affordable price points from all the providers available. See this quick comparison of the popular delivery apps that you can tap for your courier needs.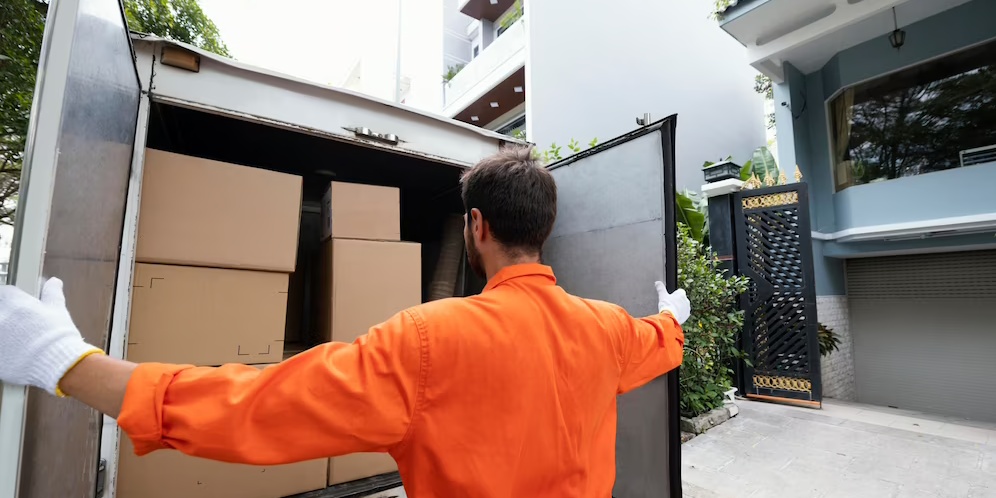 List of Delivery Apps and Couriers
Lalamove offers lipat bahay truck and same-day delivery service through our mobile and web app. Through our platform, we are able to connect customers to Partner Drivers who are ready to fulfill their delivery needs.
Since all of these are courier and delivery apps offering on-demand door-to-door delivery, we'll only take a look at the additional services that they offer. Heavy-duty moving trucks are the dealbreaker. These services are available to make each delivery more seamless for customers. To know more about all of the services, you may visit the website of the delivery couriers by clicking their names.
Courier

Key Additional Delivery Services

Lalamove

+ Multi-stop Delivery
+ Cash on Delivery
+ Additional Assistant
+ Purchase Service
+ Queueing
+ Cash Handling
+ Driver Carries
+ Documents Processing

+ Multi-stop Delivery
+ Cash on Delivery
+ Pabili Service

+ Pabili Service
+ Pasabuy

+ Multi-stop Delivery
+ Cash on Delivery
+ Additional Assistant
+ Purchase Service

+ Multi-stop Delivery
+ Additional Assistant
+ Purchase Service

+ Multi-stop Delivery
+ Additional Assistant
+ Shopping Service
+ Long Haul Delivery

+ Multi-stop Delivery
+ Additional Assistant
+ Pet Shuttle
+ Bazaar (Ingress and Egress)
Wide Delivery Vehicle Options
Lalamove has a wide range of delivery vehicle options from motorcycles, MPVs, and Light Trucks. With this, our customers are able to easily scale their deliveries depending on what they need. Truck delivery is one of our most used services, you may check our lipat bahay truck rates here with very specific delivery truck dimensions that would suit your needs.
Here's a quick snapshot of the delivery vehicle options offered by popular apps that provide courier services:
| | | | |
| --- | --- | --- | --- |
| Courier | Motorcycles? | Vans? | Trucks? |
| Lalamove | Yes | Yes | Yes |
| Grab | Yes | Yes | No |
| Angkas | Yes | No | No |
| Mr. Speedy | Yes | Yes | Yes (* for business clients) |
| HappyMove | Yes | Yes | Yes |
| Transportify | No | Yes | Yes |
| Mober | No | No | Yes |
There you have it! Truck delivery is important among all to cater to different kinds of product needs. Hope this list helped in showing the different important aspects of each delivery and courier app in the Philippines — now, time to choose!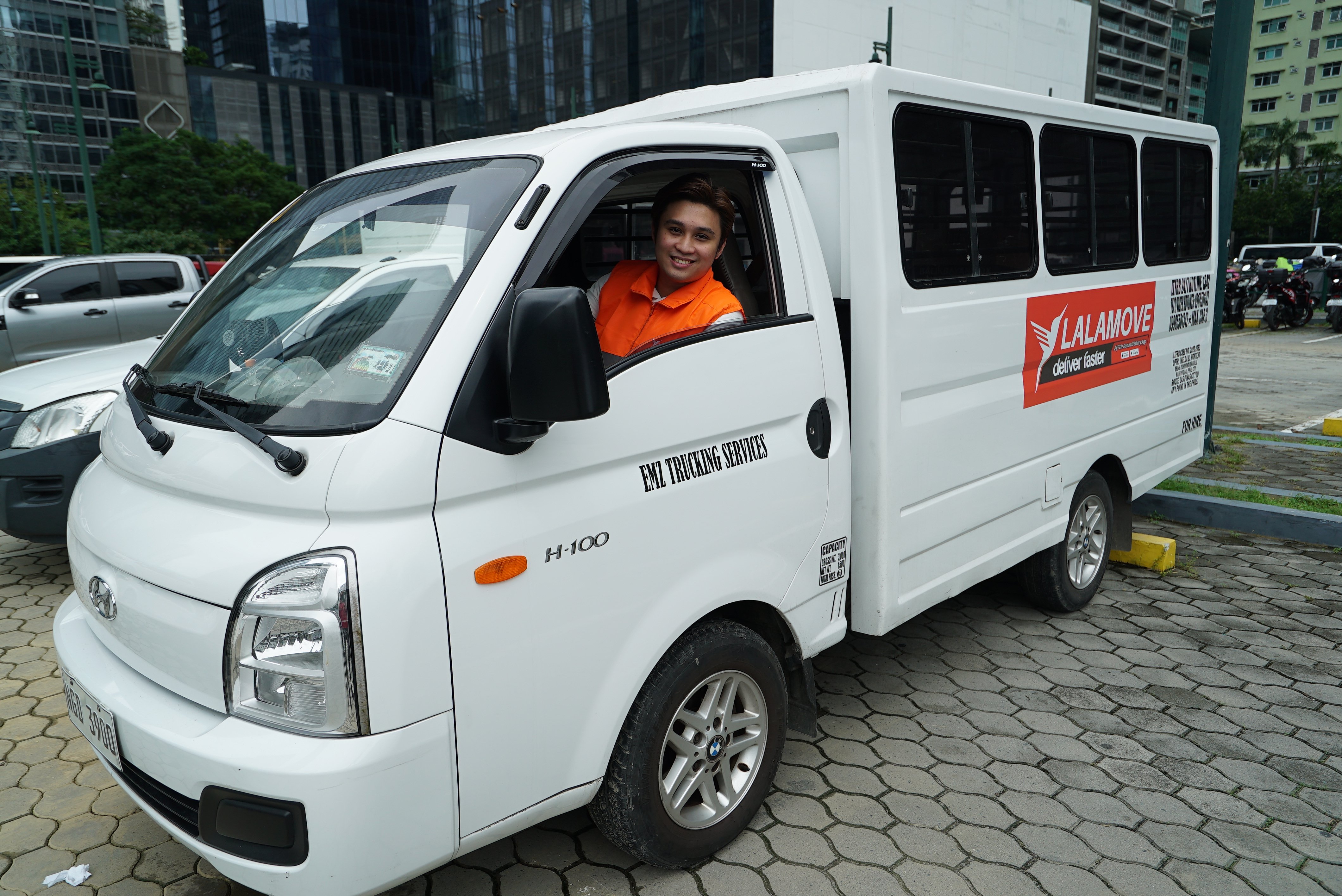 BEST TRUCK RENTAL NEAR ME
Lalamove stands out as the premier truck rental provider in the Philippines, earning its reputation as the best in the industry. With a commitment to excellence and a customer-centric approach, Lalamove offers an unparalleled level of service and convenience. — Cash On Delivery (COD)

Firstly, our fleet of trucks is extensive, catering to various cargo sizes and transportation needs. Whether it's a small delivery or a large-scale move, Lalamove has the perfect truck for the job.




Secondly, our technology-driven platform ensures seamless bookings and real-time tracking, allowing customers to stay informed every step of the way. Additionally, Lalamove's highly skilled and professional drivers undergo rigorous training, guaranteeing safe and efficient transport of goods.

Also, our pricing structure is transparent and competitive, providing excellent value for money. Cheap grocery delivery is also available to save you the hassle!




Lastly, Lalamove's commitment to customer satisfaction is evident through our 24/7 customer support, ready to address any queries or concerns promptly.

Still not convinced? Our combination of a diverse fleet, advanced technology, reliable drivers, fair pricing, top-notch services, and exceptional customer service make it the top choice for truck rentals in the Philippines.
Ready to choose Lalamove's lipat-bahay truck?