Did you know that there are so many ways to maximize the Lalamove app? Here are top 3 things that you probably never knew the Lalamove app can do for you.

Same time, same place
Do you usually book the same route once or twice a day? You don't need to keep on selecting the locations over and over again! In the application, you can open the menu and go to "Orders" and select a completed delivery from your order history. There will be an option below for you to re-order! It's that simple!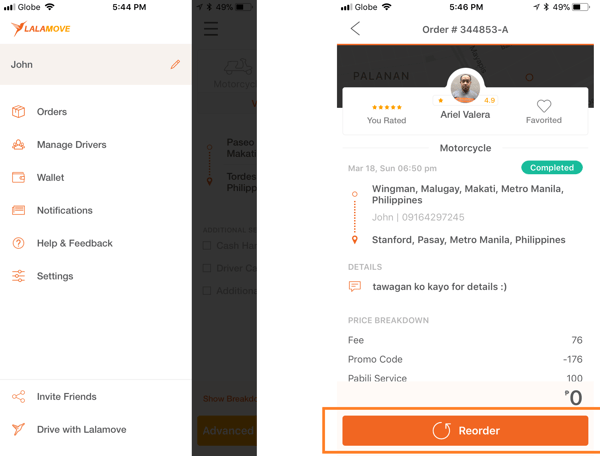 It's never too late to show your gratitude!
There may be times when you have something perfectly delivered but missed the chance to give 5 stars to your driver. Good thing Lalamove allows you to extend your gratitude through the app feature. Go to the "Order" selection again and click on a completed delivery. From there, you can view the history of your completed orders and commend your trusted Lalamove driver.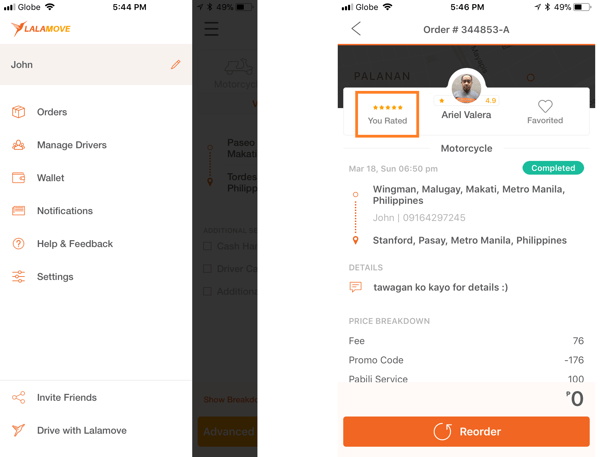 Whoever he was, I want him!
Favorite Driver is an awesome feature of the app that will match you with your preferred driver the next time you request a delivery. So if you forgot the name of the driver and want to employ his services, slip back in to the "Orders" selection on the menu and give your driver a heart.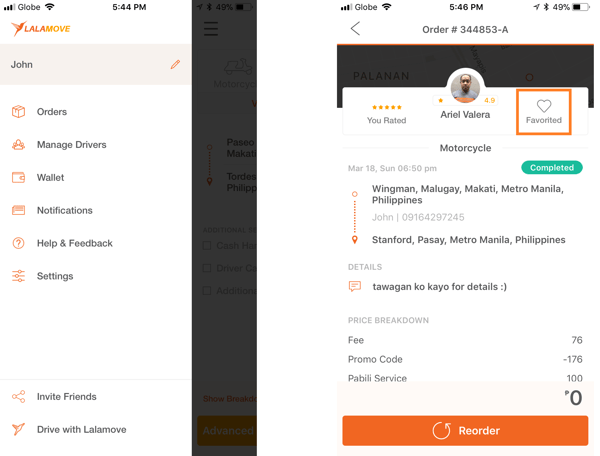 There you have it! That's just the tip of the iceberg of Lalamove app's awesome features.
What are you waiting for? Go on and explore these amazing features and services that we have for you!