13 Mother's Day Gifts to Make Her Kilig this 2023
Looking for the finest Mother's Day gifts in the Philippines? Well, you came to the right place.
Mother's Day is HUGE in the Philippines — it's the next BIG holiday after Christmas, New Year, and even Valentine's Day. That's why Lalamove's truck delivery service is a necessity during these times.

This special day is rightfully reserved to celebrate these strong women. Historically, according to Business Mirror, we can thank Ann Reeves Jarvis, as she sought to hold a celebration to express heartfelt gratitude to the moms everywhere for all they do.

The fact that you're here, reading this, and are looking for the perfect present, says a lot about your goal to make your momma proud and make her feel special on the 14th of May.

Mothers deserve nothing but the best after all the hard work and love they shower us with every day.

We understand that not all deliveries are the same. That is why Lalamove's cash on delivery service can be done in more ways than one. Read carefully and see which COD technique would be best for your business.
Lalamove's reliable and efficient service will ensure your gifts are delivered on time & in perfect condition, making this Mother's Day extra special for your mom. Browse through these handpicked gifts for Filipino mothers: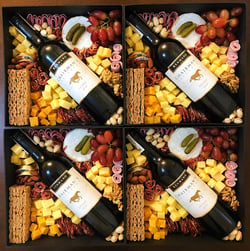 1. GRAZING BOXES
Is she the wine type of gal? If yes, let her enjoy her wine o'clock with AP Grazing Table's Grazing Gold Box as a Mother's Day present!

Momma's gotta relax, too while watching her favorite series as she munches on this wide selection of delicious antipasti & artisan cheeses paired with Shiraz Wine.

The good news is they already have the best selections of charcuterie. You can even make it more personal by adding a message on the gift tag provided to prettify the present and to trigger the waterworks when she reads it.

Whether she's a wine connoisseur, a casual drinker, or a first-timer, your mom deserves the whole package of this delicious-looking box of love. Also, most "IG Moms" love to post artsy charcuterie boards like this – just like Mama Lulu! I bet they would take a million snaps of it in a split second with the hashtag #MothersDayGift. We love moms who post everything on their stories!
2. PLANTS & GREENHOUSE SUPPLIES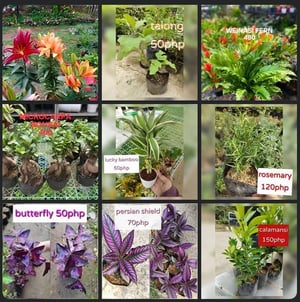 Is your mom an absolute plantita? You're in for a treat! This calls for all things green as presents for Mother's Day in the Philippines.

Over the pandemic, a lot, and we mean… A LOT of moms went crazy over plants. It's really cute! Some plantitas even treat their plants as their own kids. As they say, "You can never have too many plants." And we agree.

Go turn your house into a jungle! For the husbands reading — happy wife, happy life. Right?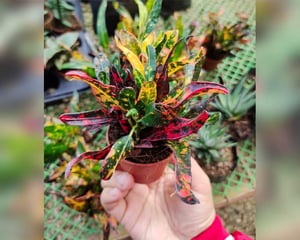 Speak her "HalaMOM" love language by scrolling through Juulz Garden Marikina and go plant shopping! They have different kinds — Flowering, Indoor, Ornamental, Hanging, Veggies, and Herbs Plants at a very affordable price! Here's a steal: three plants for P100!

Go to her garden or her plant nook for indoor plants and check out what plant species are missing from her collection.

And if ever your mom's on a "plant ban" – imposed by herself – well, there are always gardening tools to still make her plantita self happy. Help her beautify her yard and speed up the process with the right tools!
3. FOOD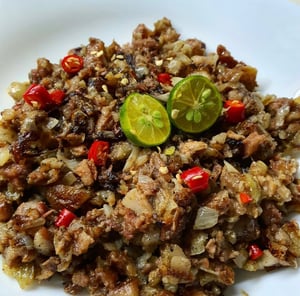 You know what? Food is always a good idea.

Mothers, especially Pinoy moms, cook the best heart-warming meals so this Mother's Day, why not give her the top-tier Sisig in Luzon? After all, Aling Lucing isn't hailed Queen Sisig for nothing. A lot of personalities across the Philippines, and even Anthony Bourdain himself, travel miles just to get a taste of the famous sisig. You can even go big with their Sisig Trays! We bet the legendary and original sisig at Pampanga since 1974 won't disappoint.

Or you could try whipping up something new for her by watching cooking vlogs on YouTube. You can also book Lalamove delivery trucks if you have a big event!
Already got your Mother's Day pick?
4. SURPRISE PENTHOUSE PARTY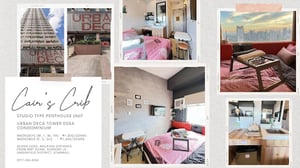 Got a crowded home? Go out and plan a surprise mini-party at a Penthouse by Cair's Crib! Tell her you're going somewhere without giving a hint of the entire extravaganza.

Cair Krafts can help take care of everything! Want a bouquet ready on top of a bed of roses? "Happy Mother's Day" letter balloons by the window with an amazing overlooking view? Bouquet of chocolates with photos on it? An amazing set up with her favorite color on every detail? Name it. They can do it.

This will also make the celebration more intimate for your mom and the family. A unique present for Mother's Day in Manila would be to surprise her.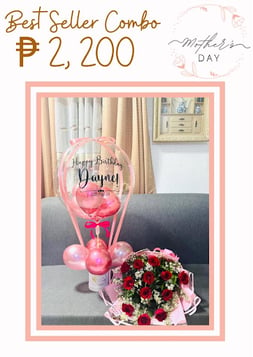 Here's their best seller combo! Avail their promo to get ₱100 OFF. It's a payment first policy too (50% dp is required as it is personalized and to avoid last minute cancellation). Go make her day unforgettable – and don't forget to take a video when your mom opens and sees the surprise!

If you wanna plan your own surprise at home, Lalamove's truck vehicle can definitely help you with the heavylifting! Appliance Delivery is also available with us if you need to lalamove speakers or other bigger & fragile items.
5. FLOWER PIECES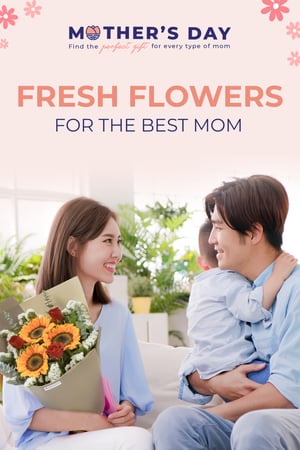 A bouquet of flowers remains unquestionably a must-have for mom's day, of course! It's more than just the centerpiece of a table: it's almost like the main ingredient for the perfect Mother's Day gift in the Philippines.

But wait, don't buy the same old bouquet as the last time! Take it up a notch by getting uniquely wrapped-up beauties from Flowerstore.PH! Here are some creative presentations they came up with.
Beauty and the Beast Rose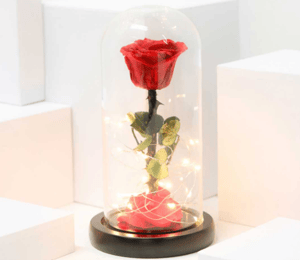 Flowerstore.PH describes this one as the "enchanting preserved rose [that] is the perfect gift of everlasting love". To add, Flowerstore.PH says, "Don't just say forever, mean it, show it," and with that, we agree.

A red rose encased in a glass dome with LED lights — A Beauty and the Beast Enchanted Rose look-alike. Isn't it just dreamy? It would be a great choice as a gift for moms.

There are still a lot more of these flower bundles! But aside from that, Flowerstore.PH also sells jewelry, curated food boxes, personalized items, cakes, and more. They basically have ALL the items we listed for the perfect gift for Mother's Day.
6. CEBU'S FINEST CHEESECAKE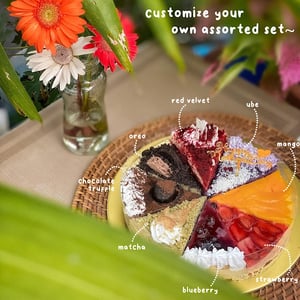 #SayCheez! Who wouldn't want Cebu's finest cheesecake by Cheezken, right?

If your mom's a sweet tooth, their Mother's Day Special is definitely a great steal! They have complimentary mother's day topper designs & even a card for you to write a sweet message on.

Whether she's more fond of a classic cheesecake or more chocolate-y, their mix & match favorites are only for 900 php! You can select 8 flavors to form your own customized set – new york, blueberry, matcha, mango, strawberry, oreo, red velvet, ube, chocolate truffle, salted caramel, brownie, baileys, and biscoff.

If you've been thinking what are the perfect gifts for mother's day in Cebu is then you've come to the right place! #CelebrateWithCheezken wherever! Check their Facebook & Instagram accounts for more details.
Want to be Mother's Day-ready?
7. DRIED FLOWER BOUQUETS
Did you know that dried flowers lasts for 2 to 6 years with proper care?

Get a load of B Y D I E L - Dried Flowers' Mother's Day Special now! Buy any of their beautiful large bouquets and get one assorted petite bouquet for FREE. Your mom or grandma would definitely appreciate these!

Lessen the hassle of the after care, this is surely preserve your gift for years. Have it Lalamove-d for the best surprise experience you can give your loved ones. For more info, you can browse through their Instagram account too!

They also just had their soft opening at Time Square Mandaue last May 8, 2023. If you're a busy bee and you want a worry-free delivery, Lalamove can take care of you mom's day gimmick via Purchase Service (Pabili) in Cebu!
8. BABY ITEMS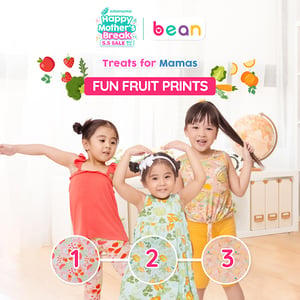 Baby fever! You know the saying, "Momma's knows best"? Well they really do, especially in picking outfits for their kiddos!

For first-time moms, they'd definitely appreciate it when you think about their child! You as a supportive friend, whether you're single or taken, giving her a gift for her little bean is already a gift for herself too.

Join Beanlab's Treats for Mamas #edamama55sale now to score up to 50% off! USE CODE: BEAN50 for an additional ₱50 off | min. spend of ₱799. Lalamove's cash on delivery process is smoother than a baby's butt! Go get the best present for mother's day in Manila now.
9. Y.O.U BEAUTY COSMETICS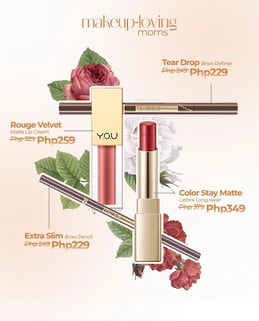 Who doesn't love make-up, right?

You can never go wrong with getting your mom or mom friend a new set of make-up. Girl's gotta look and feel pretty after a long day at work or even at home!

But, hey, don't forget to get her shade right if you're getting a foundation, concealer, etc. Get ready for Y.O.U Beauty: Cosmetics' all-day excellence with advanced skin-loving formula in their widest shade range ever. Power up her healthy look!

You can have a skin care & make-up set delivered right at your doorstep from Watsons via Lalamove's Purchase Service (Pabili) anytime! Our last mile delivery will be of great help. Give your wife, mom or friend something to be excited about this Mother's Day and the following days ahead.
Want to refer Lalamove for Business to a friend?
10. FURNITURE & HOME DECOR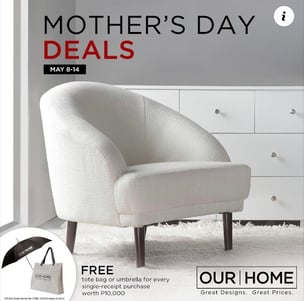 New furniture is what excites moms the most!

Being the manager of the family, spicing up her day with home essentials would inspire her more to take care of your house. You can browse through Our Home for better furniture – great design, great prices.

You can have our Partner Drivers to line up and buy your gifts for mother's day in Pampanga since SM stores are everywhere. Don't hesitate to go BIG because every Lalamove reliable truck vehicle is heavy duty!

Enjoy their Mother's Day deals! Choose between an Our Home umbrella and Our Home tote bag for a minimum purchase worth 10,000 from May 8-14 (T&C's apply DTI165555S2023). Lalamove's 4-wheeler truck via Furniture Delivery will lessen the delivery hassle, we're just one tap away!
11. CEBU'S BEST TIRAMISU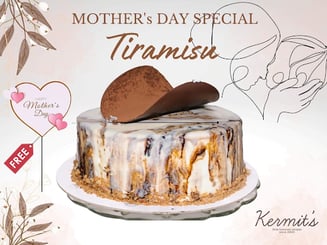 Give her some tira-miss-you lovin' this Mom's Day!

Kermit's version of an Italian classic dessert will blow her mind. Share a delectable cake with the most special woman in your life! This is one of the trending gifts for Mother's Day in Cebu now.

Make your reservation now and get a free cake topper! Our Partner Drivers will ensure safety & freshness when delivering food at your doorstep, always.
12. KPOP MERCH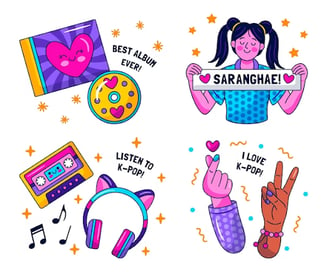 Now here's for the kpop/kdrama mommas!

There are LOTS of korean-loving moms out there and it is crazy! If your wife, friend or mom is a fan, she'll surely jump in joy with kpop merch.

Stans share a language beyond wordss and what better way to say "saranghae" than buying your favorite group's merch via Lalamove's Purchase Service (Pabili Service).

It's not so surprising that the Philippines landed the third spot in the highest numbers of K-Pop fans in the world, ranking higher than South Korea! I bet the person you're buying merch is one of that growing percentage, huh?

However big the items is or how many you'll be buying, go BIG. A delivery truck from Lalamove will save the day – heavy duty with same-day delivery.

Now these are the best gifts for Filipino mothers. Buy her concert tickets, too! Is her bias coming to the Philippines anytime soon before mom's day? Surprise her with VIP seating!
13. A STATEMENT TEE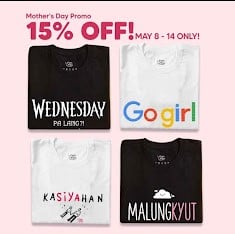 Does she effortlessly rock any shirt? Make her days interesting by getting from Linya-Linya!

Get up to 15% OFF on select designs until May 14, 2023. Give her the best statement tee she could wear for Mother's Day!

They have the wittiest shirts being sold with the most simple yet entertaining designs. Want a drifit? That's also available if you're looking for a functional gift for your active mom. Make her laugh and choose the best design they got.
Looking for a reliable courier for your Mother's Day gifts?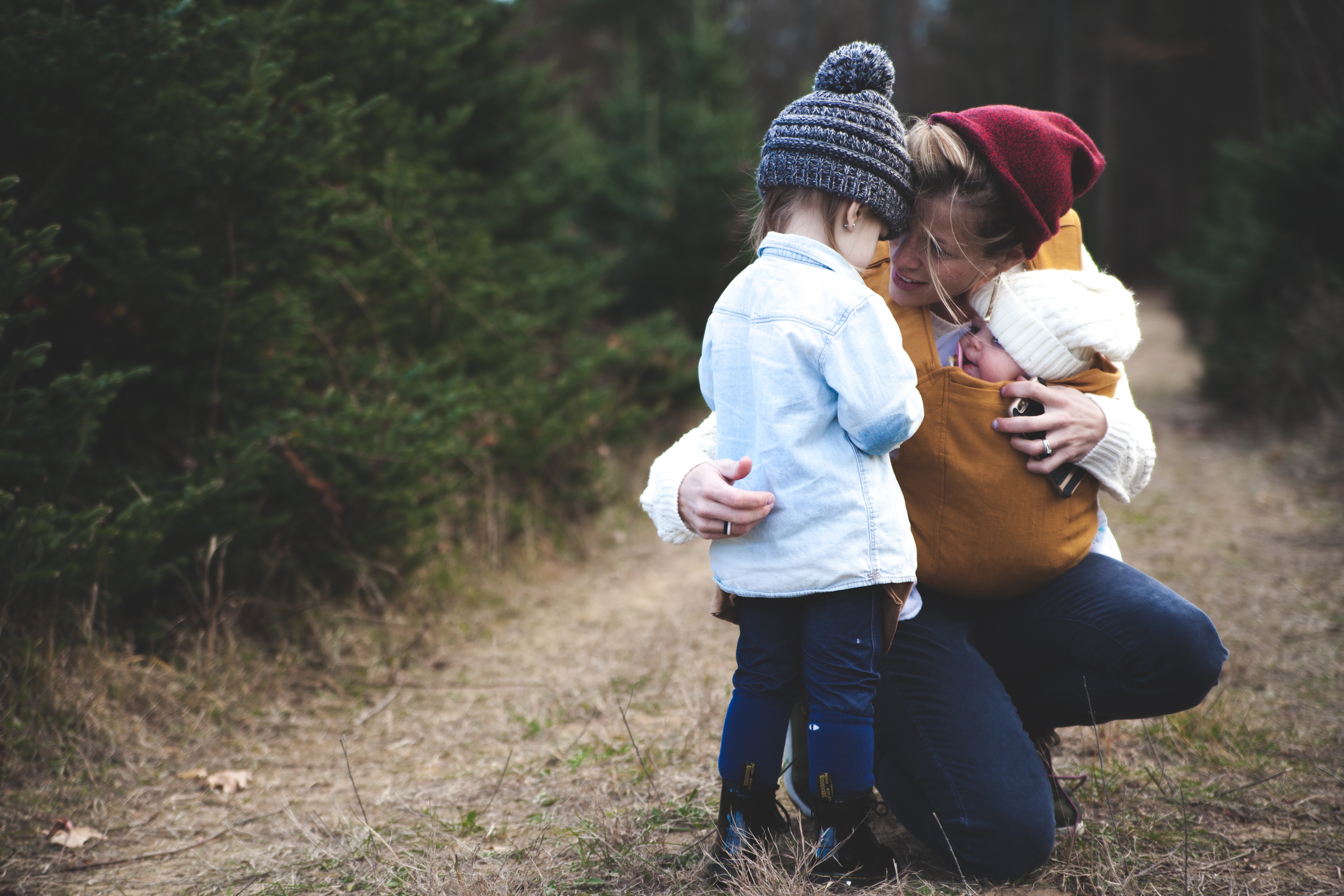 Whatever gift you may be planning to choose from this list, know that the perfect gift this Mother's Day is to truly start cherishing every single day with your mom.

That's why Lalamove's same-day truck delivery will go to greater heights just to fulfill your courier needs.
"A mother is she who can take the place of ALL OTHERS but whose place NO ONE ELSE can take."
This Mother's Day, we salute all types of mothers, whether biological or mother figures, in our lives. The strength and understanding they hold are some of the many values that mold us into who we are now, no matter where you are in life. With their sacrifice and hard work, they deserve nothing less!
And because they deserve nothing but the very best, Lalamove is here to move what matters to you and your mom.

Save the energy! Just a few hassle-free taps is all that is needed on one of the country's leading on-demand deliver app to plan everything out. It only takes a few taps on the Philippine's Most On-Demand Delivery App to plan everything out. Delivering to a far location? Our last mile delivery trucks can surely accommodate your needs.

If you're thinking of buying from two or more stores to buy your Mother's Day gifts in the Philippines, our Multi-Stop Delivery Service can make your life easy. This feature lets you add up to 20 different drop-off locations in one delivery order! Celebrate Mom's Day conveniently with Lalamove's help.
#1 TRUCK DELIVERY SERVICE FOR MOTHER'S DAY GIFTS IN THE PHILIPPINES
Lalamove's 4-wheeler truck delivery service is the will carry the load of delivering your big and heavy presents! With our wide fleet of trucks, we can easily handle larger items such as furniture, appliances, and even delicate items like flowers and cakes via other vehicles.

Rest assured that our Partner Drivers will deliver the same amount of warmth as how they received it from you – handled with care & love. Hope this list gave you everything you need!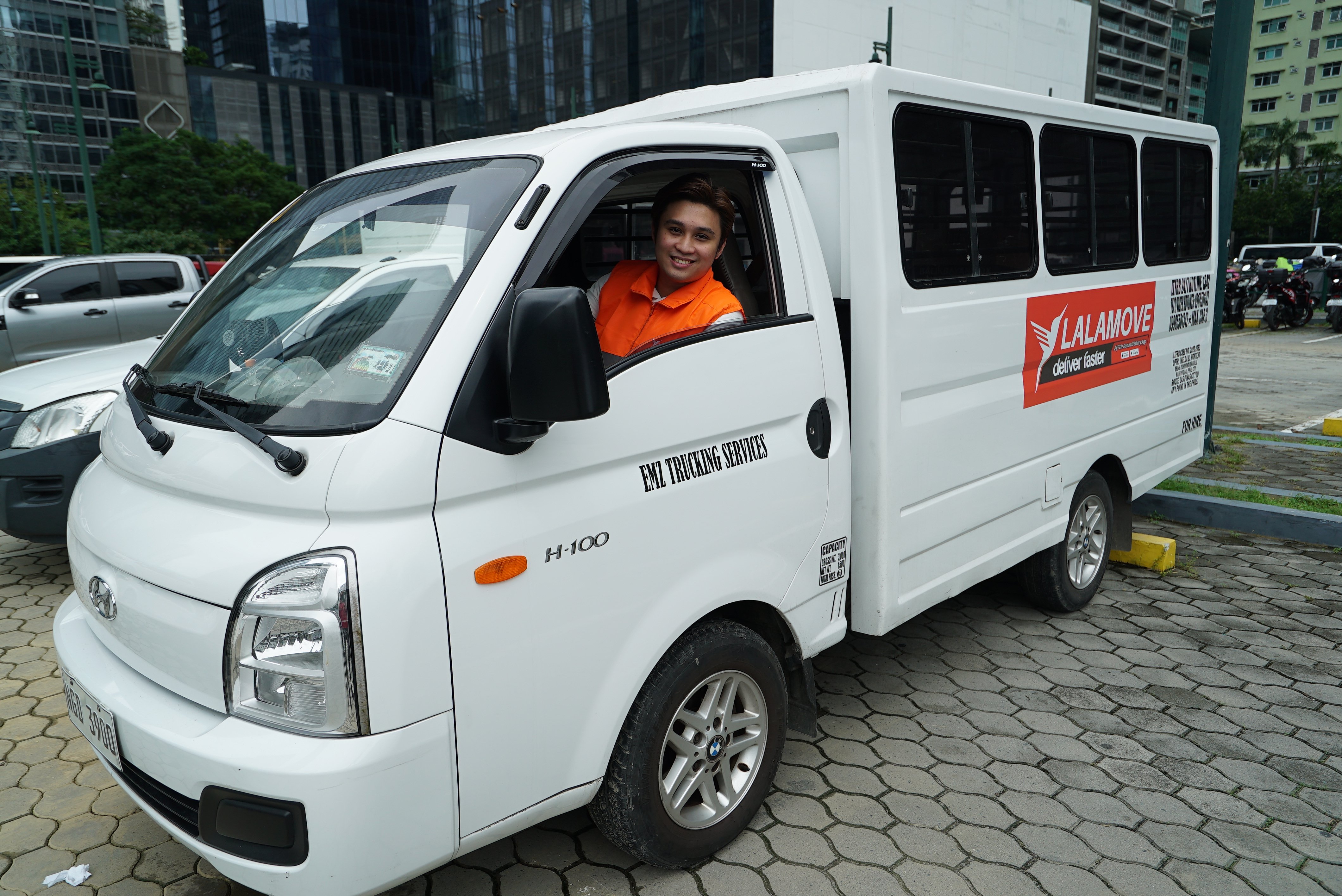 Book our affordable on-demand delivery and courier service today!