6 Exercise Equipment You Should Have at Home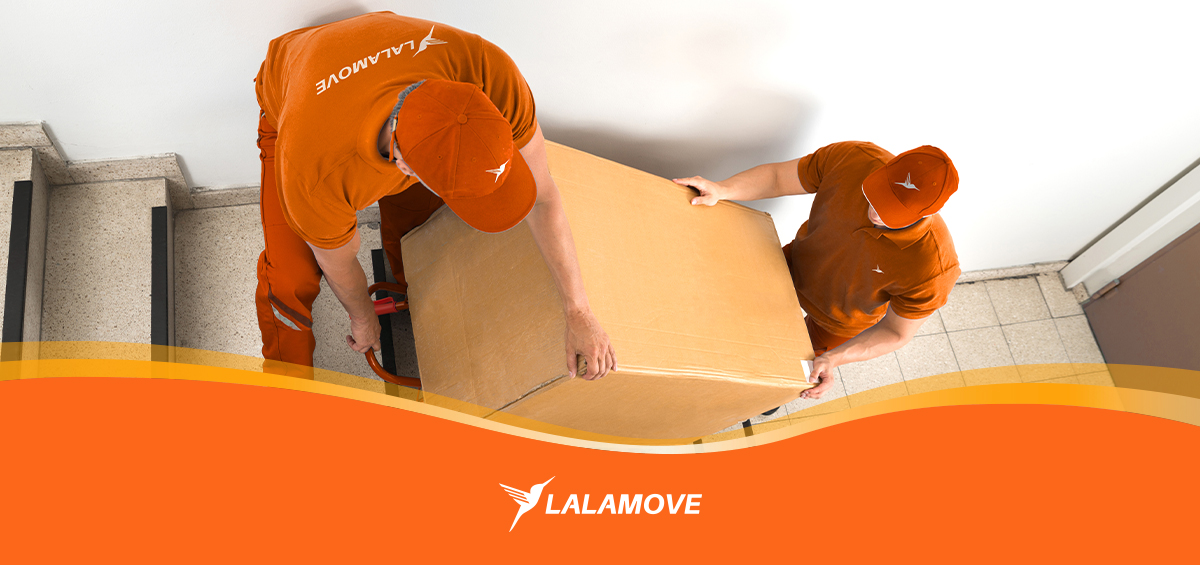 Work-from-home setups, which is why exercise equipment should also be part of our work area. But what exercise equipment should you get, and how do you get those bulky items to your home?

Whether you're a gym rat, a first-timer, or someone who just wanna jump back in on having a healthy lifestyle, this would definitely get you started!

You don't need to buy big expensive exercise equipment to achieve your body goals. You just need to have the right tools to get you started and if it goes well, you might even slowly build your own home gym! Here are five essentials:



YOGA MAT

A quality yoga mat is extremely important to help maintain your balance and have the right posture.

Whether you'll be doing yoga or an extensive workout, a yoga mat would definitely be your BFF.

Exercising at home with this could improve your physical and mental health! It's like hitting 2 birds with 1 stone.

You should find an area where you could place your mat & do your stretches before working out. It also positions your mind and prepares your body in the process. This is to avoid slipping on the floor as well, yoga mats are essential to exercise equipment for your home workout needs.



DUMBBELLS

Dumbbells are great to level your strength. There are proper dumbbell techniques you may check to accommodate your body's needs.

Including this exercise equipment in your workout routine would definitely show a number of different muscles you didn't even know you had!

If you wanna tone your muscles & achieve that body goal then you better get your own pair of these.

Dumbbells are perfect exercise equipment at home not only because it's inexpensive but they're also easy-to-use weights that would help you in a variety of workouts to your liking! It helps you with muscle building, cardio health, weight loss, muscular endurance, bone health, and many more.



WEIGHTED JUMP ROPE

Did you know one study found that just 10 minutes of jumping rope can be equivalent to a 30-minute jog? Woohoo, jump your way into that!

Did you also know that jump rope can make you smarter?

According to the Jump Rope Institute, jumping rope makes you smarter in terms of developing the left and right hemispheres of your brain.

This exercise equipment is one of the common ones because not only does it help burn tons of calories, it also improves heart health and if you wanna have killer abs, this is definitely your must-have! Plus, it's so fun and can get your endorphins to go crazy!



RESISTANCE BANDS

Resistance bands can mimic most free-weight exercises like presses and rows. It helps you maintain a good form, balance & focus. It's a 3-in-1 as they say!

If you're looking for an affordable addition to your exercise equipment at home, resistance bands are definitely a good choice. They're not as pricey as your think they are.

Not to mention, bands would also help you increase coordination.
Improve the quality of your exercises by purchasing this at your nearby exercise equipment store. This is a great tool for you because it offers strength training without the risk of dropping a heavyweight on your foot!

Oh hey, one more thing, as simple as resistance bands may seem, they have different varieties you should take note of.

SHAPE & SIZE: Looped bands (can be shorter and thinner, also called mini bands or thera bands, or longer and thicker) Non-looped bands (available with or without handles)




TREADMILL

Is cardio your thing? Then a treadmill would definitely be your quarantine BFF! This is a helpful fat=burning exercise equipment. Treadmill exercises are definitely effective at increasing heart rate to a healthy level!

One of the many benefits of this is that YOU are in control. Depending on your fitness level, you can customize the workout to your liking.

Speed and incline, warm-up or cool down, timer, etc. You have full control of the machine.

Plus 3 of its many benefits are weight loss, heart health, and muscle toning. But wait, how can this big heavy thing be delivered to your doorstep? Would it be a hassle? Well, lucky for you, Lalamove works wonders when it comes to heavy lifting! We have Truck Services that could cater to your exercise equipment needs.


STATIONARY BIKES

This one's pretty common exercise equipment at home. Why? Well compared to some other types of cardio equipment, a stationary bicycle puts less stress on your joints, but it still provides an excellent aerobic workout.

If you enjoy working out alone, you could also turn up the music & dance to your go-to workout song while riding your stationary bike!

Make it fun & you won't even notice that you're burning all the baby fats you wanna lose.

Hit those pedals some more and your body goal will surely meet you sometime this week!

But how will these heavy exercise equipment be delivered safely? Lalamove's 4-Wheel Truck Delivery Services will surely accommodate your needs.



So what if you wanna buy from different exercise equipment stores? Don't worry! We have an Additional Stop Delivery so you could save more! Wondering what else we can deliver & can't? Click here to view more details!

So there you have it! Avail your desired exercise equipment via Lalamove's Purchase Service (Pabili Service) now and hey, you can even opt for Cash On Delivery.

Want to try other amazing courier service features of Lalamove?