Pasteleria Manila's Handy Cake Delivery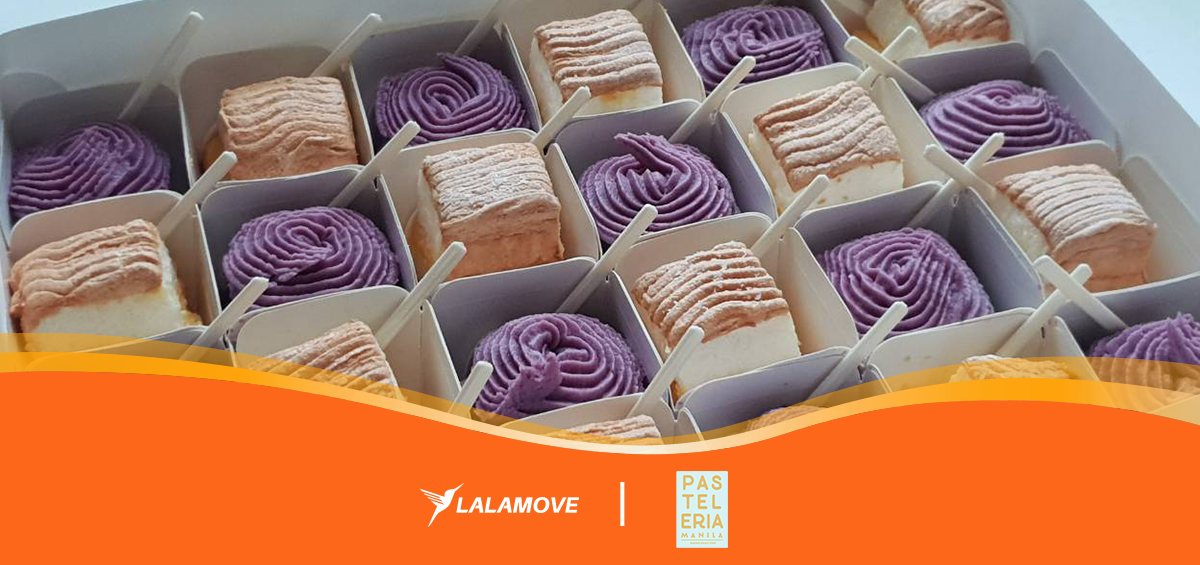 Life's bitterness can knock even the sweetest of people down. However, with the right balance of sweetness of spirit, the softness of heart, and resilience to heat, just like any baked goods with a hassle-free cake delivery, anyone can weather even the most bitter of experiences - and that's exactly what Ces Lopez of Pasteleria Manila did in order to keep going after a family problem ended her flourishing business.
In an interview with Ces' daughter and Operations Head of Pasteleria Manila, Celine Lopez, she shared how after their 10-year journey filled with ups and downs, they are now seeing a brighter future for their business, made even sweeter by Lalamove's on-demand delivery service.
Free Insulated Box keeps food delivery fresh

SME-friendly payment terms with consumable top-up amount

Good for online business as you only pay for delivery - no sales cut
Pasteleria Manila's success might be called fresh out of the oven, but the mixing of the ingredients for this to happen took almost a decade to come into fruition. It all started in a fundraising event at the school Ces' son was attending back in 2009. Her daughter shared how Ces has always been fond of baking and thought it would be great to make and sell baked treats there. Here, she thought of reinventing the popular Filipino-Spanish dessert, Brazo de Mercedes, by making brazo bars. Instead of their usual foot-long form, she made the custard filling sandwiched into two meringue buns.
Aside from the classic custard flavor, she also made them in mango, strawberry, walnut, and toasted coconut - which a lot of people loved. Celine recalled how well-received her mom's brazo bars were, so much so that even before getting off their car, people were already flocking around so they would usually run out of delicious goodies before they get to the venue of the fundraising event itself!
"Lalamove conveniently links its business clients with their desired end customers, and as a food business, this is made even better and easier with their Insulated Box."
- Celine Lopez, Operations Head, Pasteleria Manila
THE CHALLENGES
The family saw the business opportunity posed by the brazo bars, so during the same year, they decided to set up a physical store - a kiosk at Alabang Town Center named Supreme Brazo Bars. And although it was popular, the business's success came to an immediate halt after family problems got in the way. By the end of that year, they closed shop. It was tough on Ces and her kids but she did not give up. She decided to continue as a home-based baker, still making her best-selling brazo bars, all while expanding the menu, making other pastry products such as cookies and cakes, among other things.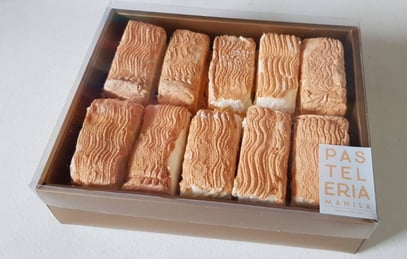 They initially sold baked goods through weekend bazaars and night markets, being one of the first shops at the original Mercato. During this time, Ces also supplied sweet treats to dessert stores and coffee shops, and throughout all these years, her loyal customers and friends would continue to order baked goods from her. When social media became popular, she took the chance. She sold her baked goods online, and not long after, word about her amazing baked goods spread like wildfire. Ces saw how effective online selling was, so even if she was initially hesitant, she gambled, relaunched, and rebranded her dessert shop, and is now known as Pasteleria Manila.
Their goods were initially available exclusively for pick up, but with the growing demand of their customers, they had to set up a delivery option. This is why they needed a faster, easier and simpler way to handle the logistics of their business when it comes to delivering cake around Manila - that is when they found out about the on-demand delivery provider, Lalamove.
THE SOLUTION
Ces and her daughter Celine, were looking for a delivery service provider when their newly-relaunched shop started picking up more and more customers. While scrolling through social media they saw a Lalamove ad talking about delivery services that can help small to medium businesses like them. This sounded perfect for Pasteleria Manila, so they immediately tried it out.
When we asked why they chose Lalamove as their delivery partner, Pasteleria Manila told us several reasons. One of them is the Insulated Box. Since their products are extremely perishable, they need the assurance that they would be well taken care of.
Another reason was how they had to reach their customers far and wide. "Lalamove conveniently links its business clients with their desired end customers, and as a food business, this is made even better and easier with their insulated box" Celine shared with us. She even quipped how they were using the Insulated Box by delivering to the maximum serviceable area of Lalamove (which is until Laguna down south, and Bulacan to the north). Because of Lalamove's service and Insulated Box, their products have become more accessible to anyone in Metro Manila and its outskirts, effectively expanding their reach easily outside Metro Manila. Lalamove's Insulated Box has kept their goodies warm & safe no matter the weather.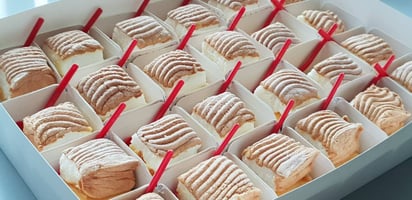 There is also the case of other third-party providers and food delivery platforms that have similar offers and services as Lalamove. However, Celine said that they chose Lalamove versus competitors because of two reasons. First is how the services of Lalamove would not take a cut from the sales of their business. Since most food delivery services take commissions from clients, an SME like Pasteleria Manila would have a hard time sustaining such demanding terms. With Lalamove, they only have to pay for the delivery service, which will be shouldered by their customers, for a fixed price. And with products as good as theirs, Pasteleria Manila's customers are willing to pay for it. Second, Celine told us how Lalamove's app is easy to use. Other than the delivery itself being hassle-free, booking is also easy.
Celine told us that she was the one managing the booking of the deliveries herself, and how simple it is. "A year later and Lalamove's services still satisfy our business needs, so for the foreseeable future, we can see a fruitful partnership with them," Celine told us. For a year as a business client, she said how Pasteleria Manila hasn't really encountered any kind of major issue with Lalamove's service.
THE RESULTS
Soon after, they became a business tier client, and in just about a year with Lalamove, their sales have tripled - and this is only the beginning for them. Ten years of bitter struggle are finally looking sweet for Pasteleria Manila. And this is all thanks to their perseverance, strength, and belief that all will fall according to plan. In the art of baking, everything has to be precise, ingredients have to be exact, and the conditions should be perfectly done and timed. However, as with Ces Lopez's and her family's experience, mixing it up a bit and reinventing could lead to a challenging, yet rewarding surprise.
And with a physical store that they plan on opening this week (congratulations!), Pasteleria Manila's cake delivery future is indeed looking sweet! And we at Lalamove are just so excited to be part of their success. Order from Pasteleria Manila now and follow them on Instagram and Facebook! Their brazo bars, broas, and choco chunk cookies are all must-tries!
Want to achieve business success with seamless cake delivery, too?