Meet Taste and Tell's #LeadingLadies breaking the bias in the industry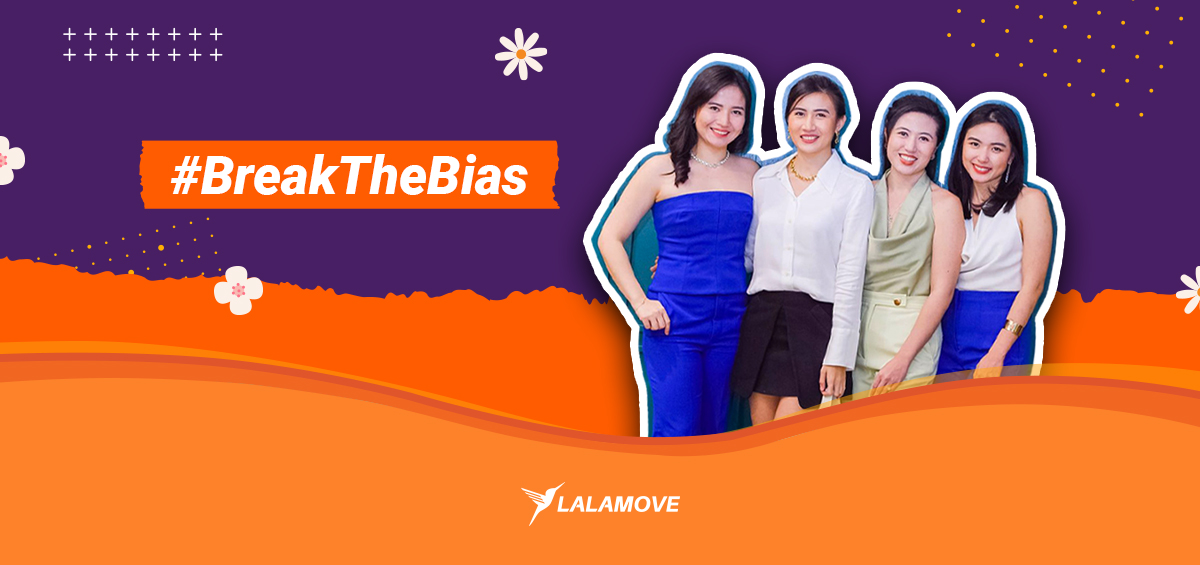 Want to hear the story about four sisters and a business?
This Women's Month, we shine the light on the empowered corporate clients of Lalamove, one of which is Taste and Tell. The past years showed us the exponential growth of small- and medium-sized enterprises (SMEs) in the Philippines, which served as the driving force of the Philippines' economic growth since 2020.
This led Lalamove to support this growth by providing same-day truck delivery service across Luzon and Cebu, with 1,000KG, 2,000KG, 6-wheel trucks, and even 10-wheel wing van trucks.
One of the SMEs who took part in this heightened demand is Taste and Tell. The tale of the Chuatcheco sisters on how they managed to launch their first-ever physical restaurant from a home-based business, serving as an inspiration to other business owners looking to make it big in the industry.
So how did the Chuatcheco sisters wing it?
How It Started vs How It's Going
Everyone remembers that time in 2020 when many people started baking their sushi. That was the start of the journey for the Chuatcheco sisters.
They were bored at home during the quarantine, and the sushi bake came to mind. So Pamela, the chef among the four, gave a tray to a boyfriend of one of her sisters, who gave it to his mom, who as it turned out, loved it so much. This eventually led to them having 10 orders from family members.
The demand for their sushi bake snowballed, which prompted them to turn this into a home-based business.
Having realized that they could do so much more, they now have their first-ever brick-and-mortar Taste and Tell restaurant. They shared that they're eyeing opening another branch in Makati and Ortigas soon (good news for people living in these cities).
The Collective Strength of the Chuatcheco sisters
The sisters drew their collective strength from the different areas of expertise they had, allowing them to innovate Taste and Tell. Trixie previously helped in managing their father's shoe company while Marielle worked as a Marketing Associate for a make-up brand. Marika, on the other hand, was fresh out of school after studying in Shanghai, and Pamela, who served as the chef, is taking up Industrial Engineering at the De La Salle University.
It sure looks like these ladies watched a lot of empowering movies for women because they surely are inspiring!
The enormous amount of support they got eventually made Mariell and Trixie Chuatcheco quit their full-time jobs and focus on their growing business. Meanwhile, Marika who was fresh out of school in Shanghai, jumped in to help out with the business alongside Pamela, the youngest of the four, as the chef.
Trixie recalled, "We saw the demand and how much people loved what we sell. We're so afraid of not growing and of being stuck in a cloud kitchen; so this is us taking that brave step. As women, we want to grow every day, and take advantage of being braver."
How Lalamove's same-day delivery helps
Like other businesses, one of the major hurdles they had to overcome was the mishandling of the products.
Since it's food, Trixie revealed that they needed a trusted delivery partner to handle their intricately designed products carefully and safely deliver them to their customers. This is where Lalamove came in, as the sisters decided to apply as a Lalamove corporate client.
Marielle shared, "Lalamove was there to take off the burden of monitoring the deliveries. Big thanks to the account manager in Lalamove who's been very helpful to us. We're definitely planning to stick to Lalamove because we're undoubtedly happy with a reliable business delivery partner."
Whether it's fast motorcycle and sedan delivery for B2C (business-to-customer) orders or same-day delivery via truck for B2B (business-to-business) orders, Lalamove is ready to help the leading ladies of Taste and Tell.
Apart from this, paying via Lalamove wallet credits also helped these womentrepreneurs save a lot of time in terms of paying for their business delivery via truck.
The Chuatcheco sisters leave aspiring entrepreneurs with this nugget of wisdom, "Men or women, we're all the same; just take the opportunity. We wanted it, and now we got it."
Looking for a trusted business delivery partner with truck delivery services? Learn more about Lalamove's same-day delivery trucks and download the Lalamove app. Maximize one's business potential by signing up for a Lalamove Corporate Account today. Get the latest updates on Lalamove by following it on Facebook, Instagram, and TikTok.
Want to be a Lalamove corporate client?