10 Reasons Why You Should Deliver with Lalamove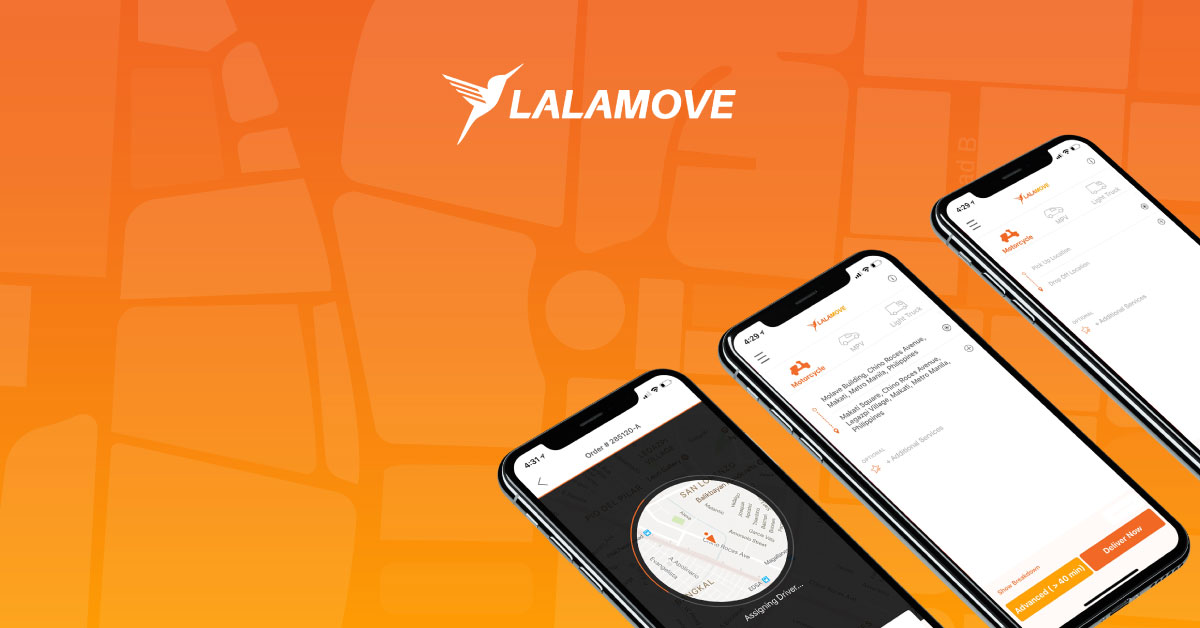 Searching for a courier company to deliver your parcels? Look no further! Here are 10 reasons why you should deliver with Lalamove and not just any other delivery platform
#1: Discounts
Discounts are man's best friend (after puppies of course!) and this is exactly why Lalamove loves to make sure our users are being offered only the best deals. Keep a lookout in our blogs, social pages and your inbox for special promo codes!
#2: Cheaper and faster delivery
The delivery game has drastically changed over the years, long gone are the days where traditional delivery was all that was available or next day delivery was the quickest option we could pick. Using a platform like Lalamove lets you enjoy the convenience of 1 hour deliveries at wallet-friendly prices.
#3: Immediate or scheduled booking
Unexpected delivery needs arise but does that mean you need to pay higher rates for immediate service? Of course not! Use our delivery app to make on-demand or pre-planned delivery orders at affordable rates.
#4: 7 types of vehicle for your every delivery need
Whatever the delivery need, we've got a vehicle for you. You don't need to be paying standard delivery rates based on just parcel volumes - maximise the space of your selected vehicle and get your deliveries completed quicker and more efficiently. Lalamove gives you access to bikes, cars, MVPs, 2 types of vans, and 2 types of lorries whenever you need one! Click here to find out more information on our fleet of vehicles!
#5: Multi-stop Function
By the way, did you know that you can save over 50% of time and money with our Multi-Stop Function by including additional stops in one single order instead of manually booking multiple individual trips? This feature assures that you get to conveniently sort out multiple errands with just 1 transaction!
#6: Purchase Service
With Lalamove Purchase Service, you can forgo the hassle of lengthy queues and long commutes. All you have to do is place your order and we'll buy & deliver it to you - all within just 2 hours of order placement. It's that simple. Click here to find out how to save time & money with Purchase Service.
#7: Best service for bulky-item shopping
Ever been frustrated by the long delivery duration periods provided by furniture or departmental stores for bulky items that you can't readily take home with you? We've all been there! Only if you knew back then that you could simply hire a delivery service via an app to get your items home on the same day at competitive rates (and even cheaper!).
#8: House Moving Services
You don't have to be stuck with traditional moving companies who offer fixed packages anymore - you can easily DIY your move with just the service and vehicle type you require, and most importantly, save money while you're at it. Here are some fuss-free tips to check out whilst you're at it!
#9: Remarks section
Skip the worry and hassle of being assigned to a driver or rider that is not able to assist you with special requests such as bringing along a trolley or picking up something specific from your delivery locations. Using the Lalamove platform order remarks section, users can easily input special requests to drivers. This way, you can save time on communication and also be assisted by Customer Service staff if needed.
#10: 24 Hours, 7 Days service every week
We know. Deliveries and errands aren't always only during stipulated hours - they can be done at 3pm or 3am. Regardless of the time, the best kind of delivery platforms are there for you 24/7 ;) So there's no need to wait, get your items delivered now!