A Mother's Journey: Finding Strength Through Deliveries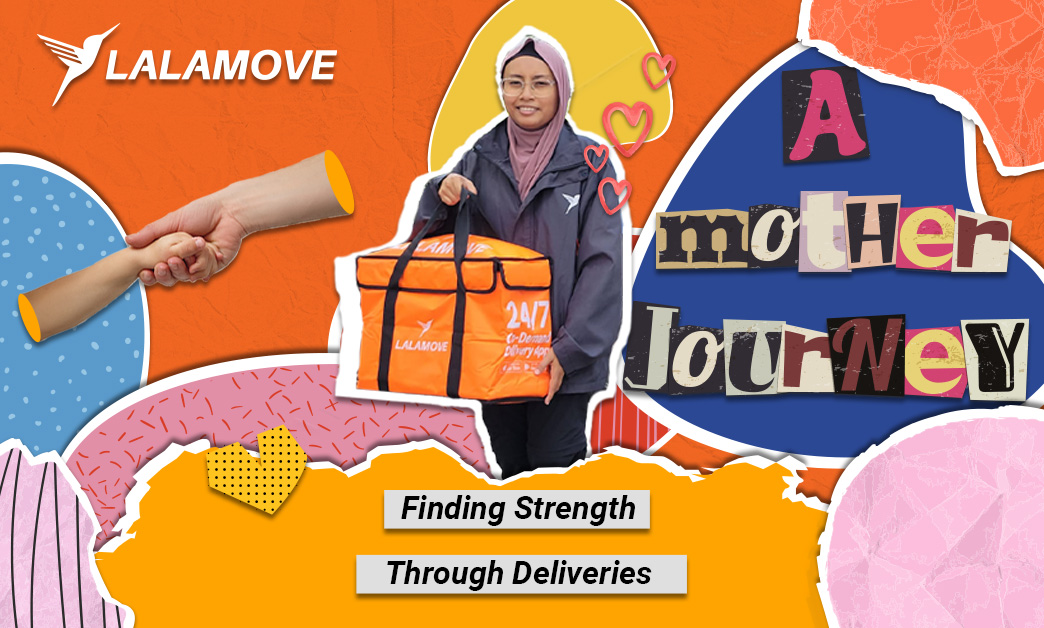 Meet Juliana, a 33-year-old single mother who has been on a remarkable journey as a delivery driver with Lalamove for the past 2 years. We take a dive into her experiences, challenges, and the unwavering love and dedication she has for her young children.
Discover her experiences, challenges, and unwavering love for her children in this compelling story
The Journey to Lalamove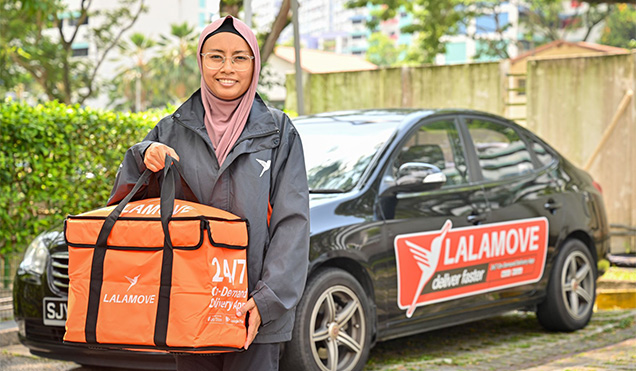 Juliana's story as a delivery driver with Lalamove began after a twist of fate. She was previously employed with a delivery company that unfortunately ceased operations towards the end of 2021. With bills to pay and a family to support, Juliana was in need of a new source of income.

It was a friend who introduced her to Lalamove, recommending it as a fast income stream option. Initially skeptical, Juliana decided to give it a month's trial. As she explored the benefits of car rental, petrol discounts, and monthly payouts, she soon realised the potential for this role to provide for her family. And so, her journey with Lalamove began in January 2022.

What She Loves About Being a Delivery Driver
For Juliana, flexibility is paramount. As a single mother raising a six-year-old son and a three-year-old daughter, she cherishes the freedom to choose her working hours. Being behind the wheel is not just a job, it's also therapeutic for her. Juliana has held a driver's license since she was 18, making her passion for driving seamlessly align with her work as a Lalamove driver partner..

Another aspect she loves is the ability to combine work and family. During her downtime, Juliana often picks up and drives her relatives and family members around, considering it a win-win situation. However, her journey as a delivery driver took a poignant turn when her son faced a severe medical condition.

A Mother's Love and Strength

Juliana's son was diagnosed with Group A streptococcus, a flesh-eating bacteria that can be life-threatening. Thanks to her swift action, he received medical attention in time and survived. His recovery journey included weeks in the intensive care unit and, eventually, the decision for a below-knee amputation.

Throughout this challenging period, Juliana was unwavering in her commitment to her son's well-being. She brought him along on her deliveries, ensuring she was always there to care for him when needed. She kept him occupied with books and toys and found solace in the support and understanding of her customers, who often engaged with her son during pick-up points.

Juliana's dedication to her children's safety and well-being shines through in her work. She believes that being present for her son during his recovery, something she couldn't have done in other professions, was of utmost importance.

As for her three-year-old daughter, she is safely taken care of at daycare while Juliana is at work. This balance allows Juliana to provide for her family while knowing her children are well cared for.
Approach to Deliveries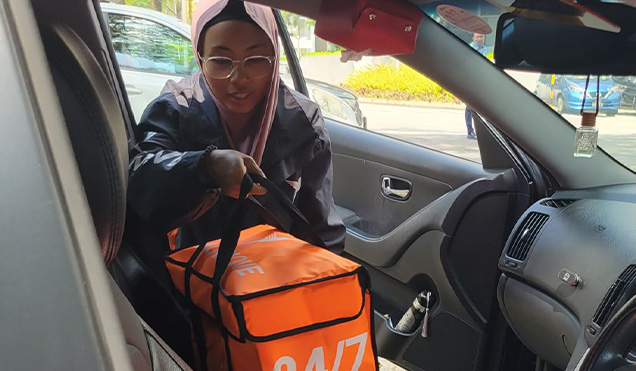 Juliana's approach to deliveries is strategic. She typically seeks out the nearest deliveries and assesses rates after deducting Lalamove's commission. For longer-distance deliveries beyond a 10km radius, she takes on those jobs if the rates are favorable. Occasionally, she benefits from customers' extra tips, particularly when they appreciate her service.

One memorable experience involved a customer who provided an extra tip after a misunderstanding regarding the pick-up point. Juliana's priority, however, is to always ensure future deliveries would go smoothly for both customers and drivers, and to prevent delays caused by incorrect pick-up points.
Hours of Work
Juliana's workdays are marked by discipline and a commitment to putting in seven to eight hours per day, usually starting between 9:30 AM and 10:00 AM after attending to other errands. She manages to complete around six to seven deliveries each day. Lunch breaks are part of her routine, usually enjoyed within her vehicle while simultaneously searching for new jobs.

On days when a full seven-hour shift is challenging, especially during her son's recovery, Juliana is grateful to be able to be with him during work. This flexibility Lalamove offers is a lifeline for her family. On weekends, she occasionally dedicates one to two hours to work, providing extra financial support.
A Memorable Experience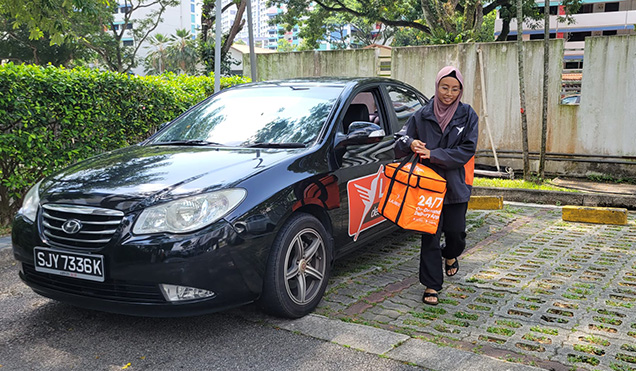 Juliana has had the opportunity to build relationships with clients and businesses through her deliveries. She frequently picks up from a fruit stall at Bukit Batok Block 277, delivering durians and mangosteens to customers who order from them. The trust and rapport she's developed have led to continued business from this stall.

One of the most heartwarming aspects of her job is delivering flowers curated for various occasions. Juliana takes pride in handling these delicate deliveries with care, knowing they bring joy to recipients. Customers and clients she has worked with have always been helpful and pleasant, making her job a pleasure.
A Future in Deliveries
Juliana's passion for her work as a delivery driver has grown immensely. She finds fulfillment in knowing that her clients appreciate her dedication and the smiles she brings to their faces. She envisions a long-term career in deliveries as her children progress through their primary education.

Her story is a testament to the strength, resilience, and love of a single mother who has found a way to provide for her family while pursuing her passion. Her journey as a Lalamove driver is not just about making deliveries, it's about delivering hope and a brighter future for her children.