3000kg Delivery Truck Service for Big Events this 2023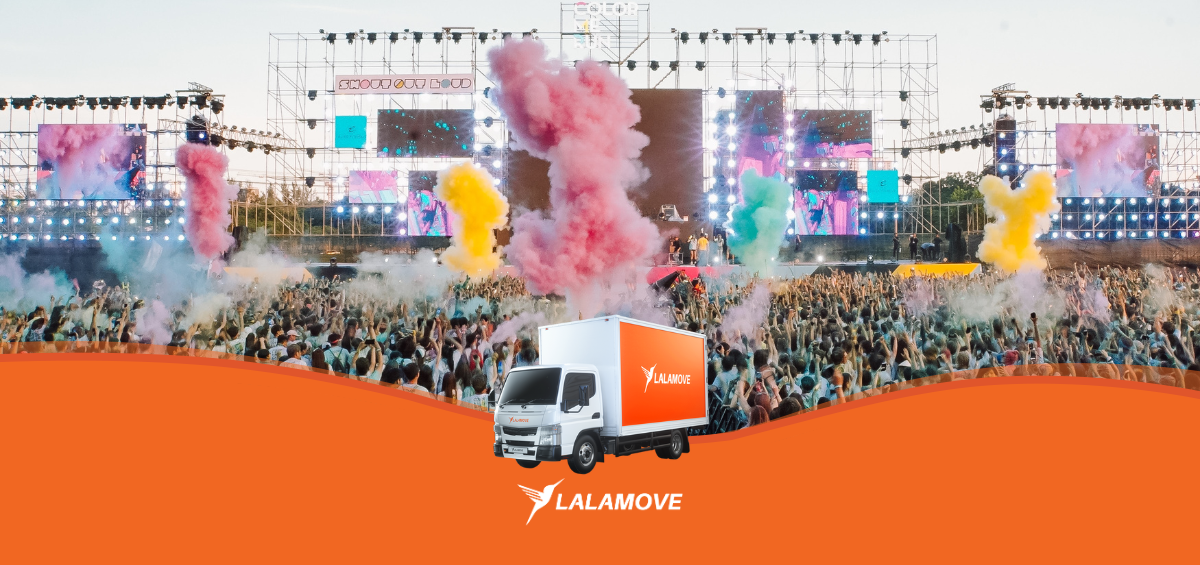 Looking for the Philippines' trusted 3000kg delivery truck service? You came to the right page! *winks*

When it comes to organizing big events this 2023, one of the most critical aspects is logistics. Whether it's a grand concert, a massive music festival (upcoming Oktoberfest!), an expo showcasing various industries, a dreamy wedding, or a company Christmas party, ensuring that everything arrives on time and in perfect condition is paramount.

That's where Lalamove, the best truck service in the Philippines, steps in. With our 3000kg delivery trucks, we have become the go-to choice for event organizers across the country. In this blog, we'll explore how Lalamove can make your big event a resounding success.
Pinoys are BIG with celebrations! So whether you're already a long-time event planner, you already know that timeliness, safety, cost-effectiveness & efficiency are key components to having a successful event. If it's your first time hosting one, take notes to make a mark!
Concerts & Music Festivals
Are you a concessionaire preparing for Oktoberfest this 2023? Or maybe a producer looking to avoid logistical chaos for your production company? Concerts and Music Festivals are all about creating memorable experiences for attendees.

Behind the scenes, it's a logistical challenge to transport sound equipment, lighting, musical instruments, and stage decorations to the venue. Any mishap in transportation can lead to sound issues, delayed performances, or even event cancellation. Of course, we don't want to ruin a once-in-a-lifetime moment for concert-goers!


Lalamove's 3000kg truck delivery has the following advantages for concert and music festival organizers:
• LARGE CAPACITY: Lalamove's trucks can carry up to 3000kg of equipment, ensuring that even the largest stages can be set up without multiple trips.
• TIMELY DELIVERY: Their drivers are experienced in navigating through traffic and knowing the best routes, ensuring timely delivery to the venue.
• SAFETY: Fragile musical instruments and sensitive sound equipment are handled with care, reducing the risk of damage during transit.
• FLEXIBILITY: Lalamove offers both immediate and scheduled deliveries, allowing event organizers to plan deliveries at their convenience.
EXPO
Expos are essential for businesses and industries to showcase their products and services. Just like the upcoming The AI Asia Expo - Philippines 2023, these events often require the transportation of exhibition stands, marketing materials, and products. Timely and secure delivery is vital to make the right impression on potential customers and partners.


Here's how Lalamove's truck service shines in the context of expos:
• VERSATILITY: Lalamove's delivery truck can accommodate a variety of expo materials, from small promotional items to large booth components.
• SAME-DAY DELIVERY: Need something urgently for your expo booth? Lalamove offers same-day delivery, ensuring you don't miss any opportunities.
• GPS TRACKING: Event organizers can track the progress of their deliveries in real-time, ensuring peace of mind.
• COST-EFFECTIVE: Lalamove's transparent pricing means that expo organizers can manage their budgets effectively.
WEDDINGS
Weddings are once-in-a-lifetime events, and the pressure to ensure everything goes perfectly is immense. Transporting wedding decorations, flowers, catering supplies, and even the wedding dress requires precision and reliability. If you want to book an Affordable Long Haul Delivery across Luzon and in Cebu from your favorite suppliers, you've come to the right place.


Here's why Lalamove is the perfect choice for wedding logistics:
• PROFESSIONAL DRIVERS: Lalamove's drivers are trained to handle delicate items such as flowers and wedding dresses with utmost care.
• TEMPERATURE CONTROL: Some wedding items, like flowers, are sensitive to temperature. Lalamove provides temperature-controlled delivery options to keep them fresh.
• EASE OF BOOKING: Event planners can book a Lalamove delivery truck easily through our user-friendly app or website, reducing the stress of planning a wedding.
• VARIETY OF VEHICLE TYPES: Whether it's a grand wedding or an intimate affair, Lalamove offers a range of vehicle types to suit the size and requirements of the event.
COMPANY CHRISTMAS PARTIES
Company Christmas parties are a time for employees to unwind and celebrate the year's successes. Organizing these events often involves transporting decorations, food, and entertainment equipment to the venue.


Here's how Lalamove can make your company Christmas party planning stress-free:

• FOOD DELIVERY: Lalamove can transport catering orders efficiently, ensuring that your employees enjoy a delicious meal at the party. For personal ones, Purchase Service (Pabili) will definitely be a great help.
• LARGE CAPACITY: The 3000kg delivery truck can accommodate all the decorations, props, and entertainment equipment required for a memorable party.
• ON-DEMAND SERVICE: If you realize you've forgotten something last minute, Lalamove's on-demand service can come to the rescue.
• RELIABILITY: With Lalamove, you can trust that everything you need for your company Christmas party will be delivered on time, allowing you to focus on creating a festive atmosphere.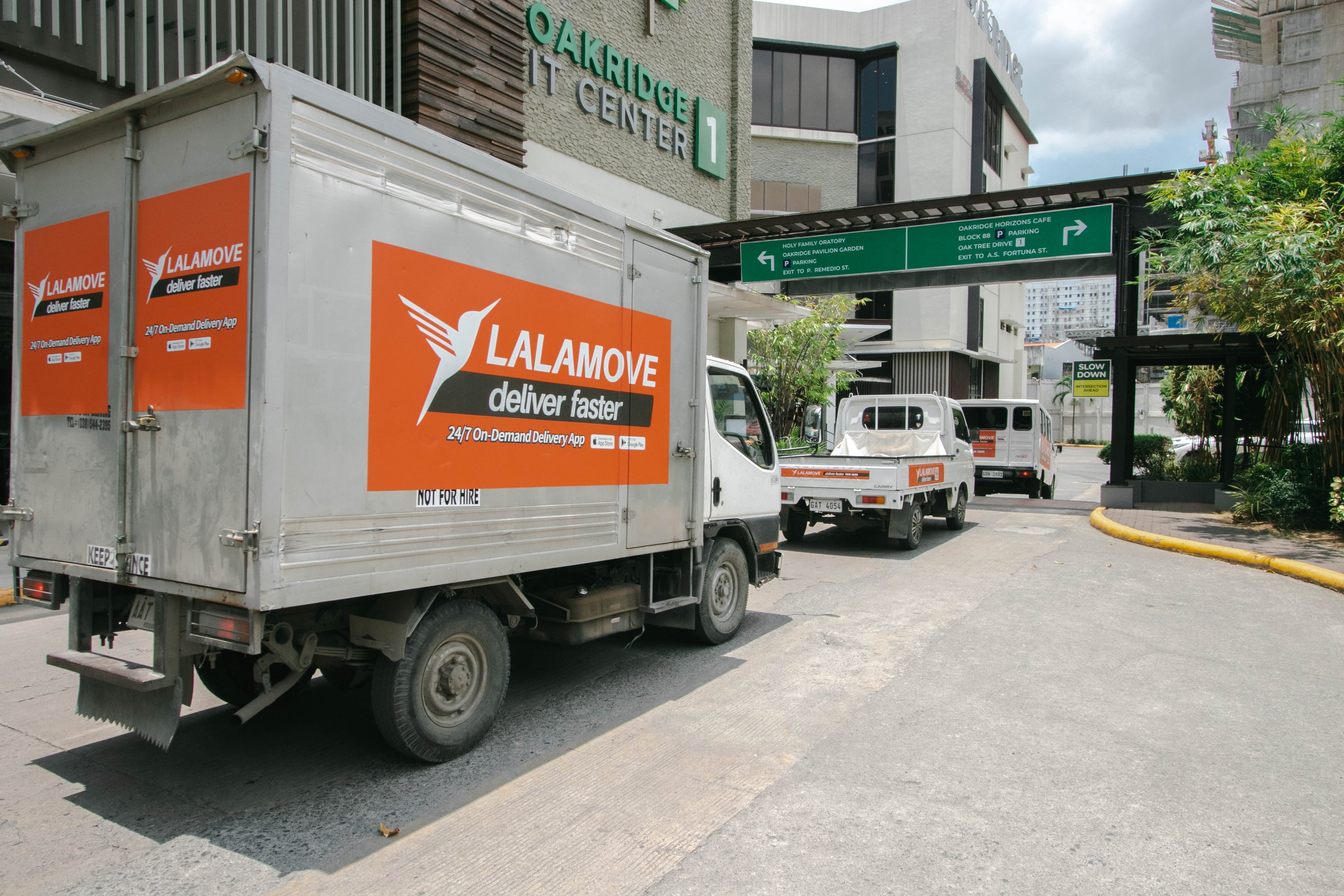 In the world of event planning, logistics is the backbone that ensures everything runs smoothly. When it comes to organizing big events in the Philippines, Lalamove's 3000kg delivery truck service is the ultimate choice.

The reliability, large capacity, and dedication to timely and secure delivery makes us the best truck service for concerts, Oktoberfest music festivals, expos, weddings, and company Christmas parties. Check our affordable rates here! By choosing Lalamove, event organizers can rest assured that their logistics are in capable hands, allowing them to focus on creating unforgettable experiences for their attendees.

So, the next time you're planning a big event in the Philippines, remember that Lalamove is your trusted partner in logistics, ensuring success every step of the way!
Want to avoid logistical problems on your big event?