Auntie May's Restaurant Delivery Serving You Nostalgia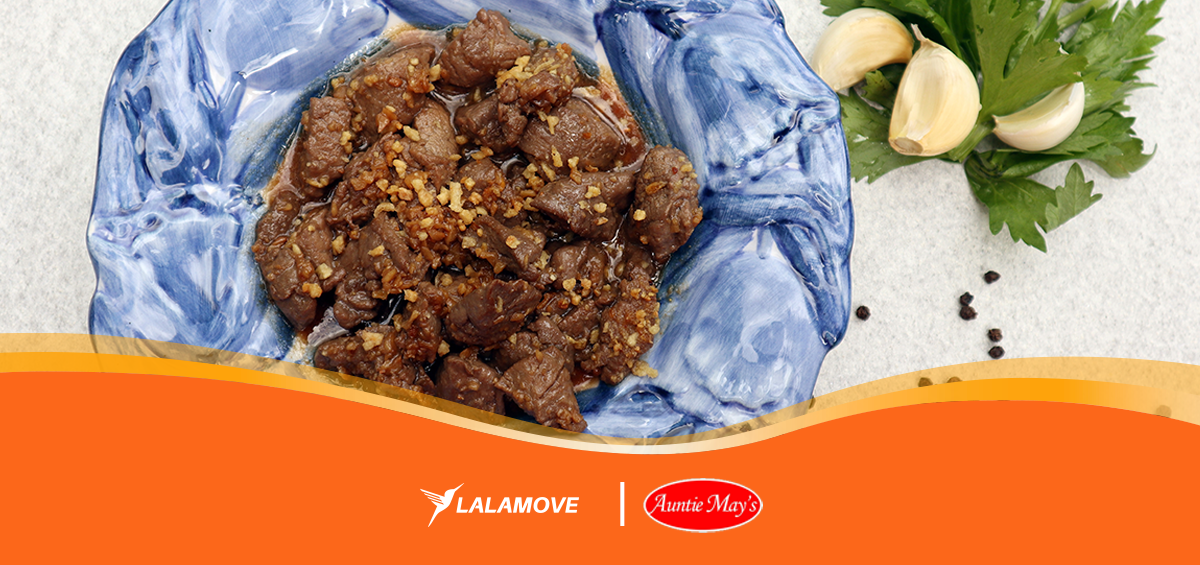 Think of the last time you had a good home-cooked dish, now double that experience, and what you'd have is a meal from Auntie May's Home Kitchen. For 8 years, this restaurant has served many of its customers with original homemade recipes bringing delightful nostalgia.
We talked to Auntie May herself, May Reyes, and her daughter Chrissie, about how they are now opening the doors of their humble resto to reach their patrons far and wide by launching their restaurant delivery service with Lalamove.

Have you been searching for "cheap truck rental near me" lately for your biz? We got you!
Disclaimer: This has been optimized last May 2023.
| | | |
| --- | --- | --- |
| | | |
| Wide Array of Delivery Vehicles | Flexible Payment Terms for Small Businesses | Great Client Service Experience |
A family that cooks together, stays, thrives, and becomes successful together. Making food has always been a part of the Reyes' family life, and has become a bonding experience for May's kids back when they were little.

A lot of their friends have always loved May's cooking, which is why in 2010, she decided to put up Auntie May's, a restaurant serving her family's signature home-cooked dishes.


They opened it first at the original Mercato Central Market in BGC, serving U.S. Beef Tapa and Escargot (Ginataang Kuhol) on their first day.

From there, the business grew, outlasting contemporaries, moving from the morning to night market of Mercato, serving celebrities, and even winning several competitions including the Ultimate Taste Test Pro Edition's Foodies' Choice Award for the Angus Beef Salpicao, Callos, and Pork Adobo sa Gata (which are definitely must-tries).
"With favorable payment terms made for SMEs like us, consumable initial top up, direct contact to drivers, cash-on-delivery service, and insulated box for the food - Lalamove was simply the most convenient delivery partner for us."
- May Reyes, Owner, Auntie May's Home Kitchen
THE CHALLENGES
Auntie May's is located at the heart of the Metro (in Mandaluyong), cooking up great homemade meals as they have always done. In a span of 8 years, the demand for Auntie May's food has not waned. With this growth came inquiries on more convenient ways to get their meals, which led to food deliveries. Back then, Chrissie did these deliveries herself. She recollected she had to get her officemates' orders and bring them to work the next day, which was quite a hassle. However, with the ever-growing demand for their food, Auntie May's faced a problem: to get a sustainable restaurant delivery scheme to reach their customers and grow their business via truck delivery.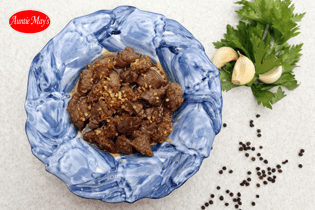 Auntie May's realized how they needed to offer a restaurant delivery service. However, they realized that the overhead expense of getting their own delivery unit would be too high. On the other hand, making Chrissie do the deliveries would not be sustainable and cost-effective. And although there were other third-party platforms that offered their service to Auntie May's, the terms proposed were just too demanding, especially for a small business like them. "We saw how offering food delivery was our avenue to grow. However, the estimated overhead expense for any form of delivery service was just really expensive." May said after telling us how they really wanted to offer the service but the odds were just not in their favor - until one very impatient customer brought them a solution — Lalamove.
THE SOLUTION
One day, a customer called Auntie May's to inform them that a Lalamove driver would pick up and pay for her orders via Pabili Service. This piqued May's interest - what is this Lalamove?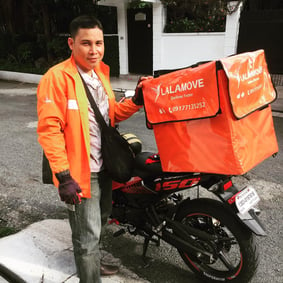 After finding out about Lalamove, an on-demand delivery service, Chrissie's former officemate encouraged them to sign up for a Lalamove business account.

At this point, there have already been a lot of other third-party delivery platforms that have reached out to Auntie May's, so Lalamove could have been another easy dismissal. However, the terms of these companies didn't fit what they can provide for convenient restaurant delivery.

The other platforms would hold their money for 30-45 days, which was just difficult to provide for a small to medium enterprise like them because their daily revenue also served as their revolving fund. However, Lalamove's terms was a lot simpler and SME-friendly, because they would be able to get their delivery income on the same day.
Aside from offering a better deal than the competition, there were other reasons why Lalamove became the smart choice as their courier for bulk delivery trucks.

One of these was the consumable ₱3,000 initial top up to become a business client. Having direct contact with the driver and even the ability to track them via the built-in GPS in the app was also an attractive proposition to them - something the other platforms can't provide.

Cash-on-delivery was also a helpful feature for their customers who were tired of bank transactions. Another thing that they really liked was the insulated box which kept their home-cooked meals safe from contamination and spoilage while en route to their customers.
With all of these benefits, there was one thing that sealed the deal with Lalamove. May said it was how professional and considerate the client handling was.

She said how the sales associate that handled their deal was very knowledgeable and made the service and process easy to understand. She said Lalamove saw them not simply as another stream for revenue but as a partner who they would want to grow with by achieving mutual success through an increase in orders via delivery. This made May trust the service and believe in the business prospect of Lalamove. And with this, they officially became a part of Lalamove for Business.
THE RESULTS
For 2 years since they left Mercato and started receiving their first delivery demand, Auntie May's is now ready for a full-fledged delivery service.

They said that pushing forward with a restaurant delivery service is like opening a new branch but not really - and indeed, that is true. Auntie May's food is synonymous to comfort, and as she said they are bringing their kitchen into the homes of their customers.

Now with Lalamove, they are looking forward to bringing the same homey feeling, but faster and easier.
"Original homemade recipes never tasted this good." That is Auntie May's promise, and with Lalamove as its delivery partner, they can now say how "original homemade recipes never tasted this good and delivered this fast."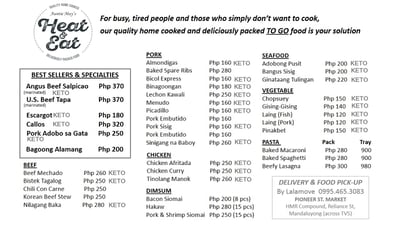 Order from Auntie May's now! Also, check out this menu of their frozen packed foods, heat & eat, perfect for delivery. Just buy it, get it conveniently via Lalamove, and enjoy homemade meals without the frills of cooking! Don't forget to try their best-sellers Angus Beef Salpicao, U.S. Beef Tapa, Escargot (Ginataang Kuhol), Callos, and Pork Adobo sa Gata. 🧡



Lalamove is known to be the cheapest truck rental courier in the Philippines due to its flexible pricing options and efficient delivery services. Unlike traditional truck rental services, Lalamove offers an on-demand delivery model that allows users to select the vehicle type, delivery distance, and delivery time.

This means that users only pay for the specific services they require, which can be more cost-effective than renting a full truck for a single delivery. Lalamove also uses advanced technology to optimize delivery routes and reduce idle time, which translates to lower costs for users.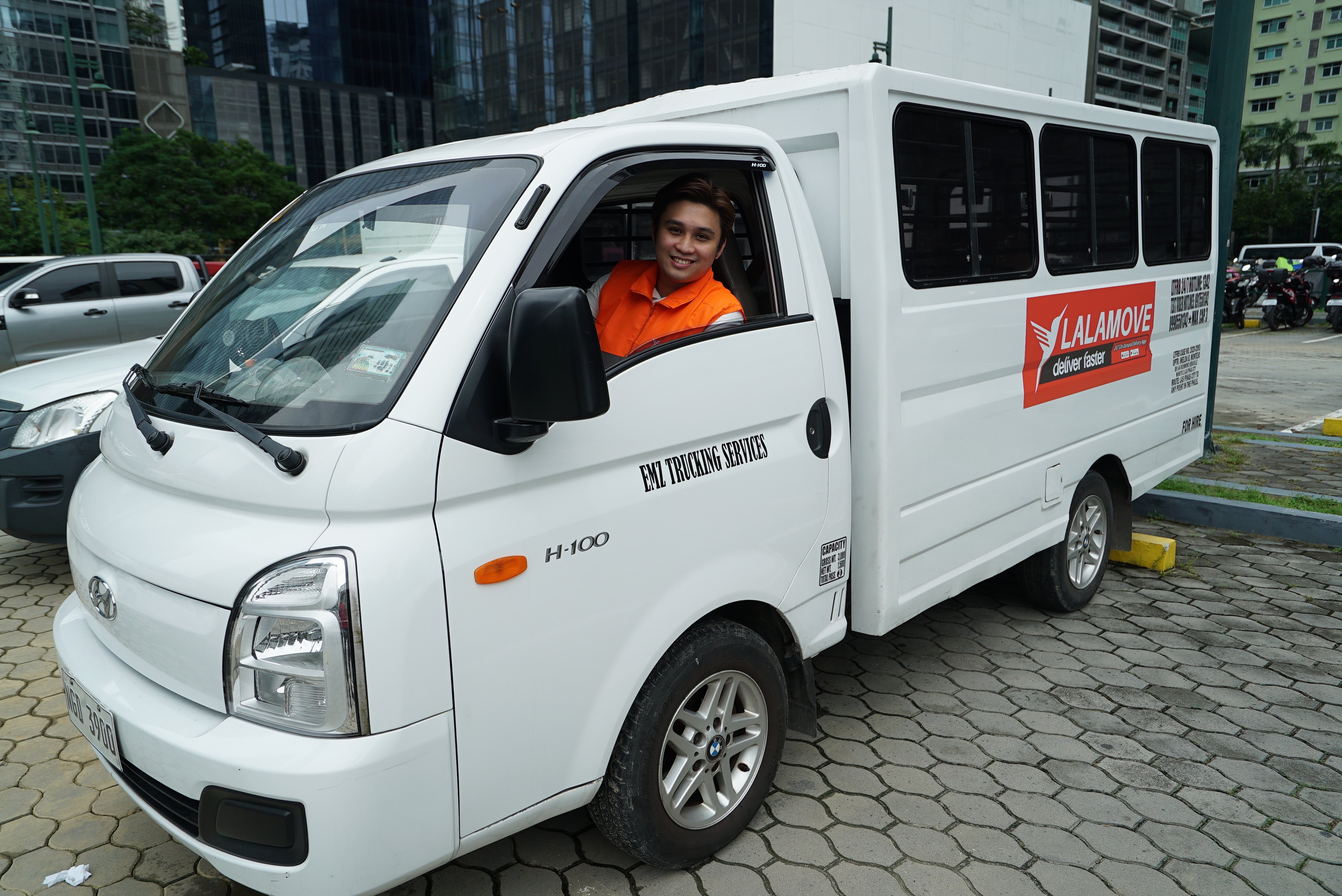 Furthermore, Lalamove has a large fleet of vehicles and an extensive network of drivers, which allows for quicker and more efficient deliveries, resulting in lower costs for both the company and the users. The best 4 Wheeler Truck Delivery Service across Luzon and Cebu for your products!

Overall, Lalamove's cost-effective pricing and efficiency in delivering trucks in the Philippines make it a popular choice for businesses. Just like Auntie May, you can also champion anything with Lalamove!
Would you like to explore new delivery solutions for your business?