The Ultimate Guide to Deliver Your Shopify Orders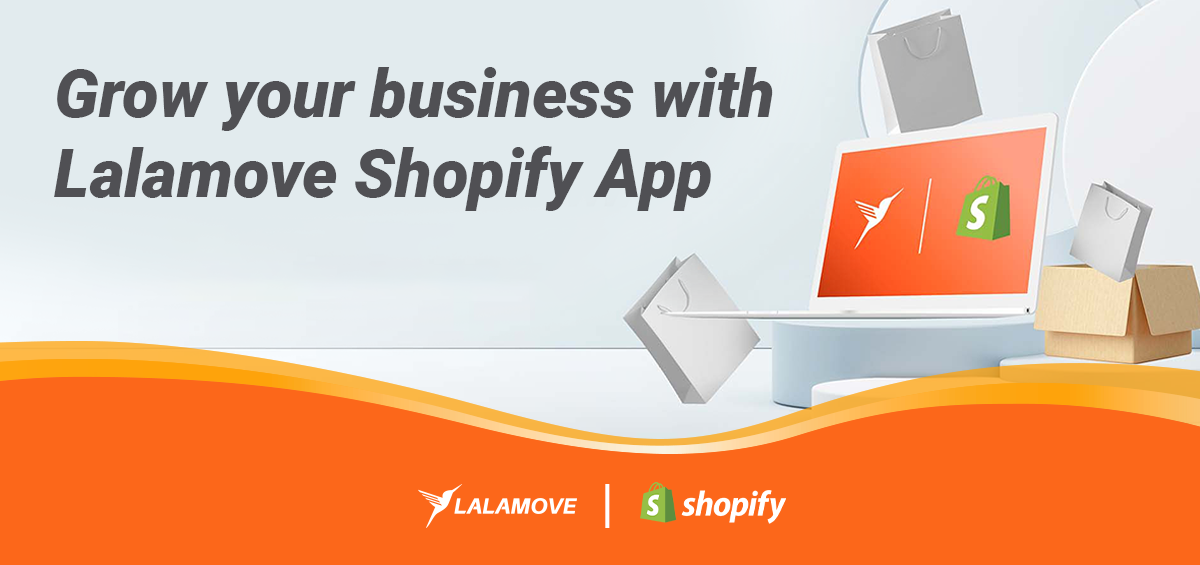 Wondering what's the fastest truck delivery courier in the Philippines? The rise of online marketplaces like Shopify has made e-commerce easier than ever before for entrepreneurs like you wishing to establish an online presence.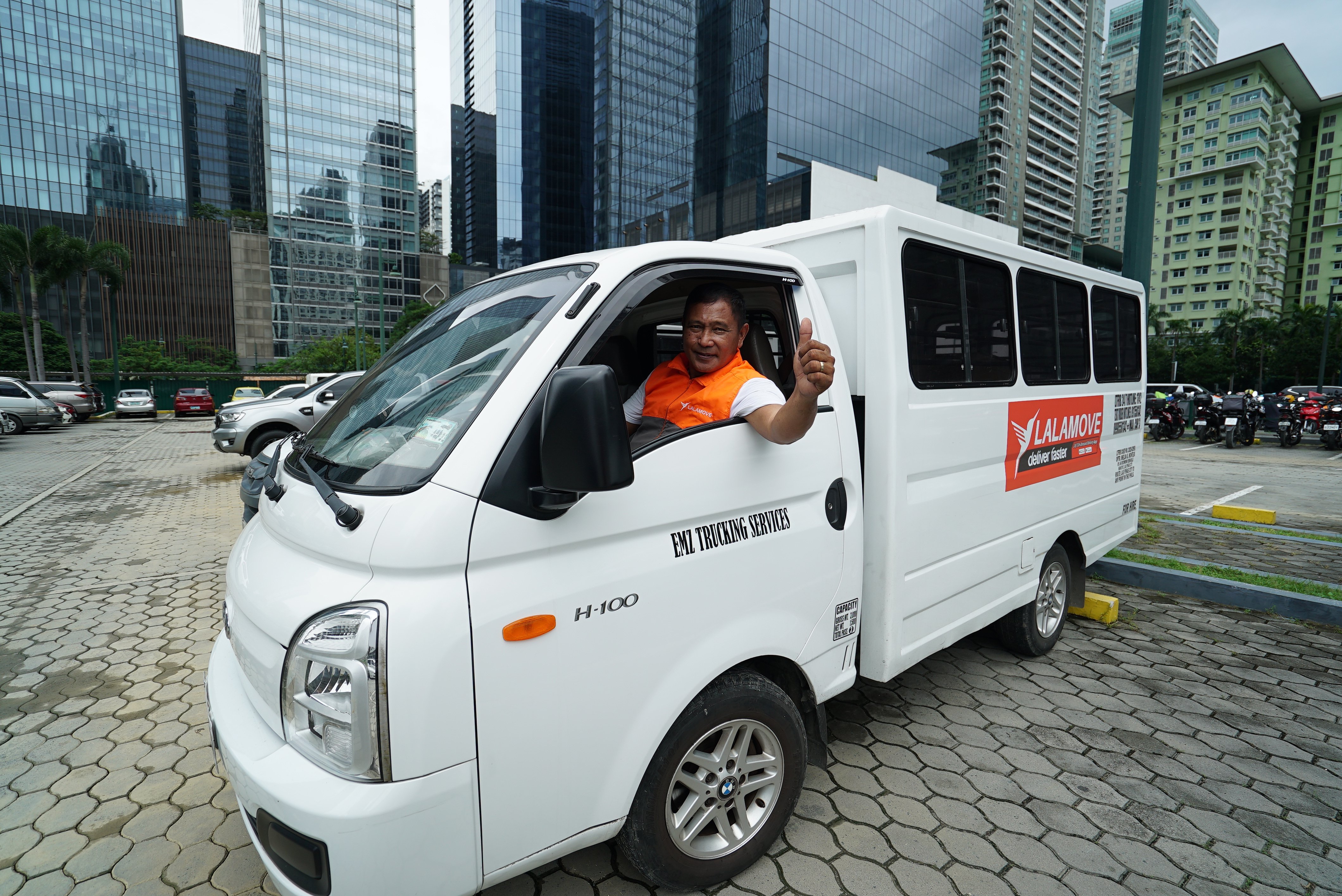 There are multiple order fulfillment options you can choose from. As customers continue to expect deliveries to be done efficiently, safely, and affordably, we are going to introduce how our Lalamove x Shopify App can help you deliver your Shopify orders faster, so you can win customers' loyalty and grow your business!
Interested in experiencing how instant delivery benefits you? Here's the good news! We have introduced a Lalamove Shopify App (plugin) so you can deliver your products to your customers quickly but effortlessly via truck shipping! Here's what you can do with our Shopify App:
#1 Place delivery in a few clicks
Our App is available on the Shopify App Store now! You can simply install the app and get access to Lalamove's 24/7, reliable and efficient delivery service. The setup is as easy as ABC! 1st step to a booming business is this.
#2 Instant or scheduled delivery
Whether you have an urgent delivery to fulfill immediately or want to arrange for delivery in advance, you can simply Lalamove it! Just select the date and time for the pick-up and delivery and our drivers will do the rest. Truck hire for Shopify delivery is available here.
#3 Batching multiple orders and saving money
Want to batch different orders into 1 delivery? No problem! See delivery truck price Philippines here. Our multi-stop delivery function, empowered by our route optimization strategies is here to help so you can lower your logistics costs and enjoy efficiency.
#4 Multiple vehicle types available
We have a wide range of vehicle types available, including Motorcycle, Sedan, MPV (300KG & 600KG), and Trucks (1,000KG, 2,000KG & 5,000KG) in all of our operating markets! Whether you sell delicate goods like food, appliances, flowers, or bulky furniture, we have the right vehicles for the job!
#5 Clear and transparent pricing
An instant quotation of the delivery fee will be generated when you input the pickup & delivery address, so you can enjoy complete transparency of what you or your customers will be paying. Cheap trucking services rates Philippines are available here. Moreover, with the lower logistics costs empowered by order batching and your ability to set a fixed delivery fee for customers, you have the option to mark up that and even earn a profit from it!
#6 Real-time tracking of delivery status
Enjoy peace of mind as you get a bird's eye view of every stage of your delivery status - from assigning a driver to the driver picking up the order and completing it! On top of that, your customers will also be able to track the status themselves through our notifications!




How to Lalamove in Shopify




Wondering how to get started? Click here to install our Shopify App! Using Lalamove in Shopify is super easy as we want your order placement process to be as hassle-free and efficient as how Lalamove does delivery! Follow the below steps and grow your business with us:
Step 1. Click here to install our App


Step 2. Sign up or log in to your Lalamove Account
Step 3. Send deliveries via the Lalamove Shopify App
Step 4. Select orders you want to fulfill. If you want to batch different orders into 1 delivery, simply click on them and click "Send with Lalamove (Multi-stop Order)" in the "More actions" tab.

Step 5. Placing Orders (1 of 3) - Fill in the Pick-Up and Drop Off details
Step 6. Placing Orders (2 of 3) - Select Vehicle Types, date & time for the pick-up and delivery

Step 7. Placing Orders (3 of 3) - Click "Place Order"
Step 8. Order Confirmation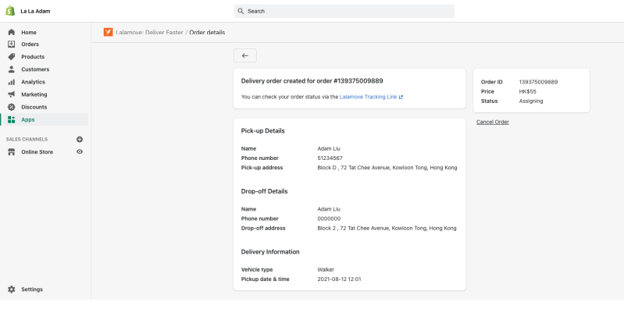 Step 9. Order tracking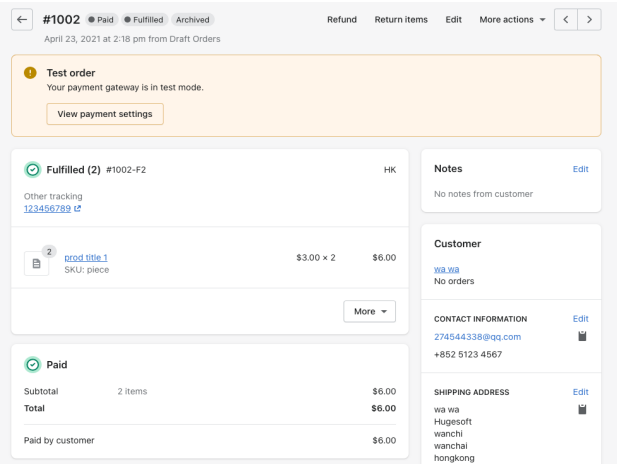 Grow your Business with Lalamove!