Going the Distance: Why long haul delivery services are essential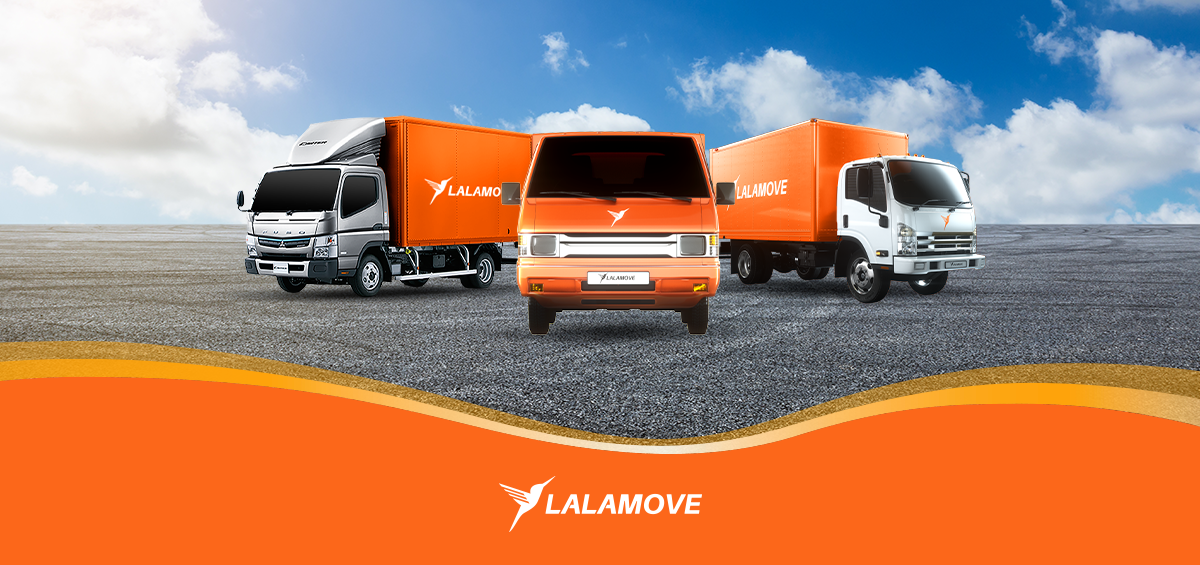 Long-haul delivery trucks across Luzon and Cebu have served as a lifeline for many businesses in the Philippines, especially amid the pandemic. Plenty of entrepreneurs have turned to third-party logistics solutions providers such as Lalamove to make long-distance delivery easy, and the need for such services is expected to keep rising.
For a business to grow, it has to reach a wider coverage to reach more customers. And that's where the increasing demand comes in since every entrepreneur is set on further expanding their business.
Here's where Lalamove comes in. When it comes to delivering to many areas across Luzon and Cebu, Lalamove is the leading on-demand delivery platform, with a wide variety of long-distance truck delivery vehicles.
But apart from that, here's why long-haul delivery services are essential now more than ever.
Cost-efficient, environment-friendly delivery
Partnering with a 3PL solutions provider like Lalamove can help in lowering business expenses, thanks to:
Affordable long-distance delivery rates

- Expect cheap delivery rates! For example, a long-distance delivery via a 1,000KG truck from Makati to Pampanga will only cost around Php 1,733. And there are also promo codes available for use to make that price even more affordable.

Multi-stop delivery for last-mile delivery solutions

- Deliver up to 20 drop-off locations in one booking! Not only does this feature lower business costs, but it also lowers a business's carbon footprint -- cutting off the need for multiple vehicles for multiple deliveries.

Additional help for loading and unloading

- With Lalamove, business owners do not have to worry about having just one man exhaustingly load and unload the packages being delivered. Users can add an extra helper if the need arises -- and it will only cost Php 200 to Php 400.
More Lalamove Long-Haul Delivery Service Perks
Variety of delivery vehicles
Choosing a vehicle type will not be a problem because, with an on-demand delivery platform like Lalamove, businesses have a lot of options. With Lalamove, the options range from sedans, and MPVs, to 1,000KG, 2,000KG, and 6-wheel trucks.
Real-time tracking
Both corporate clients and general users of Lalamove can use a web- and mobile-based app Global Positioning System (GPS) to track the current location of their package. This feature lets both the sender and the receiver keep tabs on the progress of their delivery, from pick-up to drop-off.
Customer Service support
Should there be any hiccups on the road -- on, during, or before the pick-up or drop-off of goods -- Lalamove's customer service support is here to heed the call. As the leading trucking and logistics solutions provider, we aim to help our users in any way we can by answering your queries and resolving your concerns as soon as possible.
Safe and secure packages
With the help of professional and reliable partner drivers, the proper handling of packages is guaranteed with Lalamove. Whether light, heavy, or in bulk, goods will not be damaged when transported via long-haul delivery trucks.
Affordable delivery rates
Apart from a wide-ranging fleet, business owners and general users can depend on Lalamove's budget-friendly truck delivery rates. For instance, you can book our trucks from Manila to anywhere in Luzon and enjoy a fixed price within the first 40KMs for the following delivery vehicles:
1,000 KG (FB Truck/L300): PHP 1,350

2,000 KG (Aluminum/Closed Van): PHP 3,450

3,000 KG (6-Wheel Truck): PHP 4,200

12,000 KG (10-Wheel Wing Van): PHP 10,200
As for those booking from Pampanga to anywhere in Luzon, you can enjoy a fixed price within the first 40KMs for the following trucks:
1,000 KG (FB Truck/L300): PHP 1,150

2,000 KG (Aluminum/Closed Van): PHP 2,250

3,000 KG (6-Wheel Truck): PHP 3,300

12,000 KG (10-Wheel Wing Van): PHP 10,180
Need long-haul truck delivery services?
Here's 20% off on 2 truck deliveries (max. PHP 250 OFF) from Manila or Pampanga to anywhere in Luzon!
Just use the promo code LALAHAUL.
Sign up for Lalamove for Business
Entrepreneurs looking for their trusted delivery partner can turn to Lalamove for Business. Stay ahead of the competition as a corporate client with these benefits:
Route optimization
Proof of delivery
Exclusive monthly rebates
Flexible pricing
Multiple touch-points
A dedicated account manager
Start expanding your business with the leading third-party logistics solutions provider, Lalamove. Download the app or sign up here.
Whatever the packages are, Lalamove has long-haul delivery vehicles that can deliver whenever, wherever. Try it today, and stay ahead of the game to #LalamoveItToWinIt.
Need a long-distance delivery vehicle now?



(Paalala: Ang service fare ay base sa iba't ibang bagay, tulad ng sitwasyon ng traffic, order volume, availability ng partner drivers, applicable toll fees, surcharges, at iba pa. Dahil dito, ang total service fare ay maaaring mag-iiba. Ang fare na naka-display sa oras ng request ay maaaring hindi kapareho ng nakasaad kung may pagbabago sa mga detalye ng order.)