Managing Entertainment & Entrepreneurship: How Alex & Luis Handle Their Booming Businesses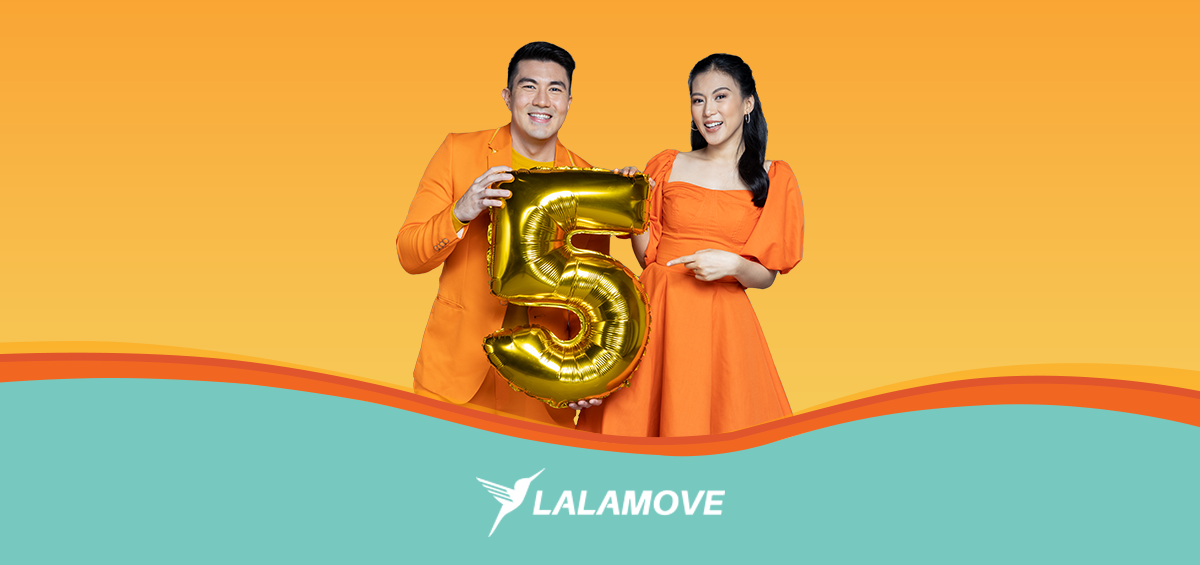 The dynamic duo strikes again! How does truck delivery add value to their business?

Alex Gonzaga & Luis Manzano — both promising Actor/Actress, Hosts, Comedians, and now, sensational Youtube Content Creators. Is there possibly anything they cannot do at this age?

These two are often seen making fun of each other, be it on TV or on social media, which has been admittedly therapeutic for many of their fans. People would actually include checking Alex's and Luis's social media accounts as part of their daily routine just to get a good laugh⁠ — and honestly, who can blame them when the IG comments of these two are to die for!
Disclaimer: This has been optimized as of March 2023.
Cracking a joke at any given time is so natural between these two, and just by being themselves, they have captivated the netizens' interest. The decade-long friendship is proof of how well Alex and Luis "vibe" with one another, which in turn, justifies how their chemistry remains unquestionable to this day. We just can't get enough of them!

Want to ROFL today? Check out the behind-the-scenes vlog Luis posted for a glimpse of their crazy banter at their campaign shoot with us! Just a heads-up: once you click the play button, you are in for a good 15-minute laugh!




But besides all that, another similarity between the two is that both of them are Entrepreneurs. They may be great Entertainers, but they can definitely double the hustle in the business field!

HAPPY CUP

Happy Cup — Established in May 2017, Alex Gonzaga-Morada, together with her sister Toni Gonzaga-Soriano, made their way into the world of business by envisioning Happy Cup to be the flagship of Milk Tea and Frappe Beverage in the Philippines.


In the midst of her lined-up endorsements, Alex did not stop there. She charged through every opportunity she could get to boost her career and pursue what she and her sister envisioned. Given the high demands of her booming business & showbiz career, we asked Alex, "What do you think are the similarities and differences of being a Celebrity & an Entrepreneur?"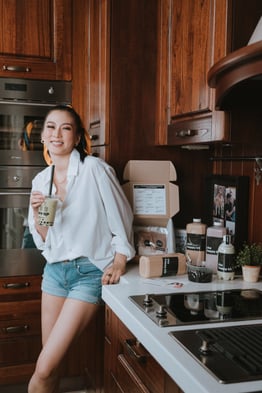 "When you're a celebrity, it's like you're also an entrepreneur but you're selling yourself - your product is yourself. When you're an entrepreneur, you are selling something else and it's your job to make sure those products sell.
So I think, medyo harder to be an entrepreneur because you have more people to work with. There are people who are going to make your products, may mga puwede kang i-employ [to handle other aspects of the business]. At the same time, your product is not yourself so you really have to make sure na whatever you're selling, you're 100% sure it's really worth it and it's really the best," Gonzaga shared.
Lalamove offers 4-wheeler truck delivery in the Philippines especially if you're located in Luzon or Cebu, we offer additional services that would greatly help your biz! We asked Alex her advice would be for aspiring entrepreneurs, to which, she remarked,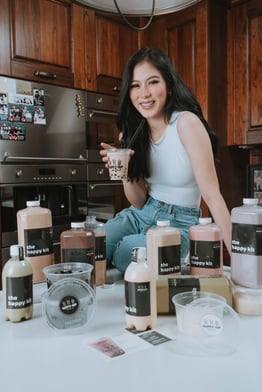 "Siguro, you really have to love what you're selling. So when you buy it, you get to trust your own products and see that you're giving the customer their money's worth. That's how you know you're on the right track. Make sure lang na you're not scamming people or lying about [your products]. That whatever it is you're saying about your products is true, so you can have a longer relationship with your customers, to earn their loyalty, and make sure that their purchase is not just a one-time thing. So always make sure you're honest about your products. 'Wag mong tipirin o 'wag mong lokohin 'yung mga customers tungkol sa product mo."
FLEXFUEL PH and LUCKY8LULU



FlexFuel PH — Established in June 2016, Luis Manzano, alongside Bong Medel, started the new business venture to be one of the biggest distributors of petroleum products in the Philippines by 2030. As the Chairman of this booming fuel company, we asked Luis, "What do you think are the similarities and differences of being a Celebrity & an Entrepreneur?"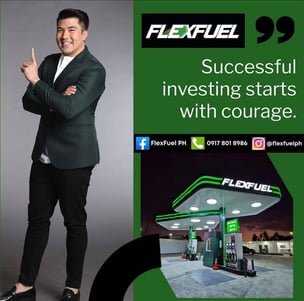 "I think a similarity is being able to touch lives, one we get to do through a screen and the other one through people's lives and livelihood," Manzano shared.

Apart from this, Luis also owns LUCKY8LULU, an artisan & handcrafted fragrance line together with his wife Jessy Mendiola. With his experience on juggling two businesses, we asked him what advice he would give to aspiring entrepreneurs. If you're also an entrepreneur looking to expand the biz, we offer trucking services in Pampanga to cater to your needs!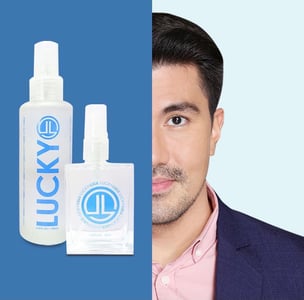 "My advice to other entrepreneurs is besides the profit, think if what you will be doing benefits other people. Make sure the business also helps people. When you prosper, they prosper as well," he said.


4-Wheel Vehicle Options
Apart from knowing how to make you laugh out loud, these two sure know how to hustle! Amazingly, Alex & Luis two can do both. Much like Lalamove's wide 4-Wheel truck delivery fleet — you can use our vehicles not only for your business needs, but also for your personal essentials!

For personal use, delivery vans and truck vehicles are great for Lipat Bahay Services. While businesses can use our trucking service to deliver products for B2B or B2C purposes as their third-party logistics (3PL) provider.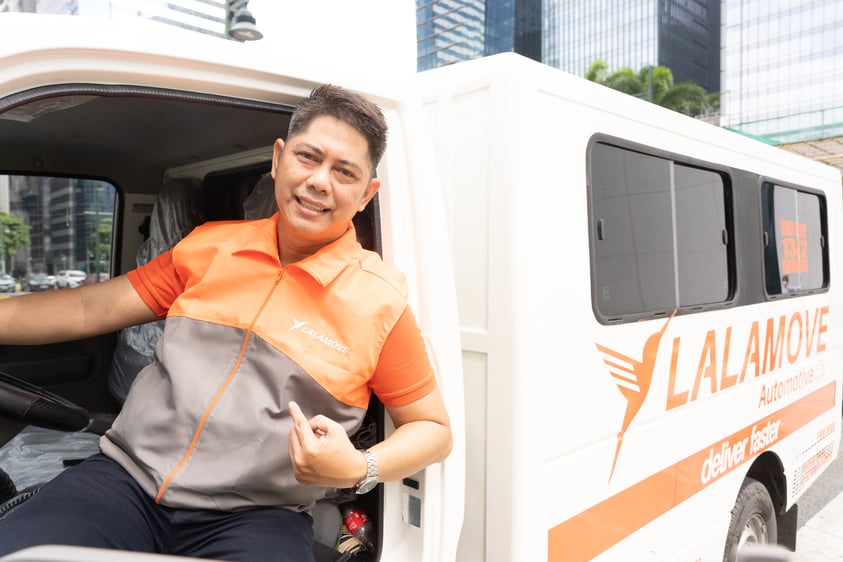 If your business handles food & beverage just like Alex's, you'll surely enjoy our Purchase Service (Pabili Service). And if you're an entrepreneur managing a fuel company like Luis, you can take advantage of our Lalamove's 4 Wheeler Delivery Truck Services for truck hire with all the heavy lifting!



Are you ready to try our reliable delivery service for your business?