2023 Reliable Manila to Baguio Long Haul Truck Service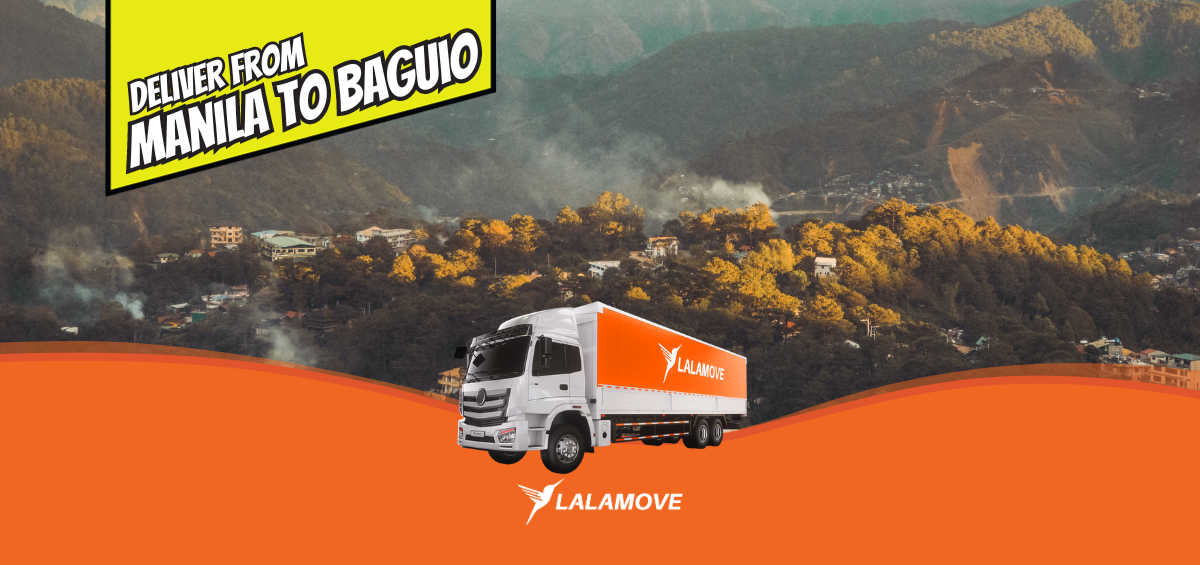 Relocating from Manila to Baguio or any long haul destination? Say goodbye to the hassles of long-distance moving. With our dedicated long-haul truck service, you can trust that your precious belongings are handled with the utmost care and precision.

The prospect of venturing from Manila to Baguio whether you're a regular Lalamove user or business owner is exciting, but the logistical challenges it presents can be overwhelming.

Here's why our long haul truck service is your ultimate solution for a smooth and stress-free relocation, regardless of your purpose! Our long haul truck service is designed to meet your specific needs, ensuring that your valuables, essentials, and cherished items are transported safely and securely.
Watch Lalamove's #LongerReach video here!
Benefits of Lalamove's Long Haul Truck Service from Manila to Baguio
Whether you're a college student returning to campus, a business owner expanding your customer reach, or just simply looking for affordable B2B logistics partner (3PL), we have just the solution to simplify your life transitions.
Effortless College Move-In
Are you a student from Saint Louis University, University of the Philippines Baguio, University of the Cordilleras, University of Baguio or any college in the summer capital of the Philippines?

We know, we know. The stress of moving to your college campus can be daunting. Some of us live quite far from our academic institutions, making the process of transporting heavy textbooks, furniture, dorm decorations, and everyday essentials a taxing endeavor.

Get a reliable Lipat Bahay Delivery Truck for Furniture with us! Our long haul truck service is the solution to your college move-in woes. Let Lalamove handle the transportation of your belongings, leaving you with peace of mind and a hassle-free start to the semester.

Easy Transport of Ukay-ukay Bales for Business
Lalamove's truck service from Manila to Baguio is a game-changer for MSMEs, especially those engaged in businesses like Ukay-ukay bales.

These micro, small, and medium-sized enterprises often rely on transporting custom and port shipments efficiently to maintain a steady supply of goods. With Lalamove's reliable and secure truck service, MSMEs can ensure the swift and cost-effective delivery of their Ukay-ukay bales and other merchandise.

This enables them to meet customer demands and expand their reach to new markets, ultimately helping them thrive in the competitive world of small-scale business.

We also partner with F&B businesses! Check out How Eggstop reached more customers with long-haul delivery services now! Lalamove's commitment to dependable logistics solutions empowers these entrepreneurs to focus on growing their businesses and achieving success.
Retrieving Forgotten Items
Life can throw unexpected curveballs, and sometimes, even when you're not planning a full-fledged move, you might suddenly realize that you've forgotten to pack certain items.

These overlooked essentials can range from the bulky to the delicate, and they may not be easily accommodated on a motorcycle or through conventional means.

Here's where Lalamove's long-haul truck service from Manila to Baguio steps in as your go-to solution! Our versatile and spacious trucks offer the perfect transport solution for these last-minute items.

Whether it's a collection of important documents, a cherished piece of furniture, or a fragile antique, our service ensures you can conveniently and safely transport these items to their intended destination.

With Lalamove, there's no need to stress about leaving behind crucial possessions or scrambling to make alternative arrangements.

Our long-haul truck service is your reliable partner in handling the unexpected, allowing you to adapt to life's surprises seamlessly and ensuring that your belongings are where they need to be when they need to be there. You can also opt for another 4-wheeler vehicle, see Picking Up Items from Manila to Province via Sedan Delivery for more info.
Connecting with Loved Ones
Staying connected with loved ones is a top priority, especially for those who reside in Manila, often separated by considerable distances from their families in the provinces.

Lalamove understands the significance of these heartfelt connections and offers a solution that is both reliable and efficient. With our private car truck services in Baguio, including the option of same-day delivery, sending pasalubong and essential items to your family becomes a breeze.

Whether it's a delightful surprise for a birthday, the comfort of daily necessities, or the simple joy of sharing a token of love, our truck service becomes the bridge that shortens the physical gap between you and your cherished ones.

It's not just about transporting goods; it's about nurturing relationships and creating moments that truly matter.

We can cater to every delivery! Read through: Express Truck Service for Food, Documents, and more! Trust Lalamove to make your connections stronger and your gestures of love more accessible than ever.
RELATED POSTS:
• Affordable Long Haul Delivery across Luzon and in Cebu
• Going the Distance: Why long haul delivery services are essential
• 4 Wheeler Truck Services across Luzon and in Cebu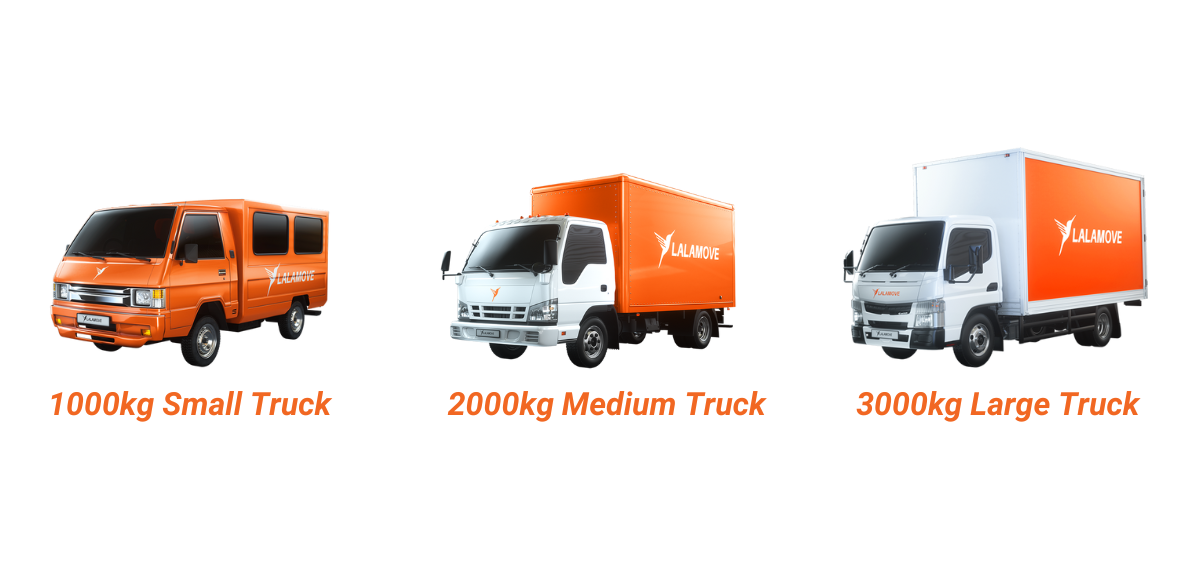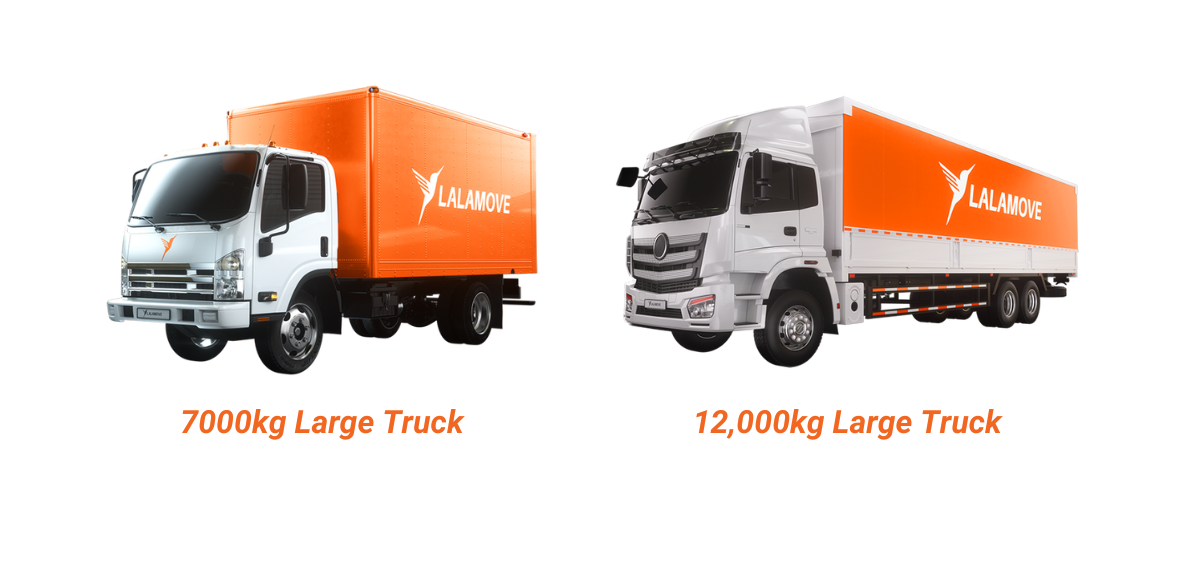 For a seamless and delightful moving or delivery experience, look no further than our long-haul truck service! Regardless of whether you're a college student, a business proprietor, a seasoned professional, or just someone wanting to send affectionate gifts to your dear ones, our truck service from Manila to Baguio stands as a beacon of reliability and efficiency.

We guarantee that your precious belongings will safely reach their destination, no matter the distance, all while being handled with the utmost care and attention.

Why worry when you can entrust us with the responsibility? Book your truck delivery today and let us handle the rest, ensuring that your items arrive punctually and in pristine condition. Your peace of mind is our priority, and your satisfaction is our ultimate goal.