How to Book an Express Delivery & Courier with Lalamove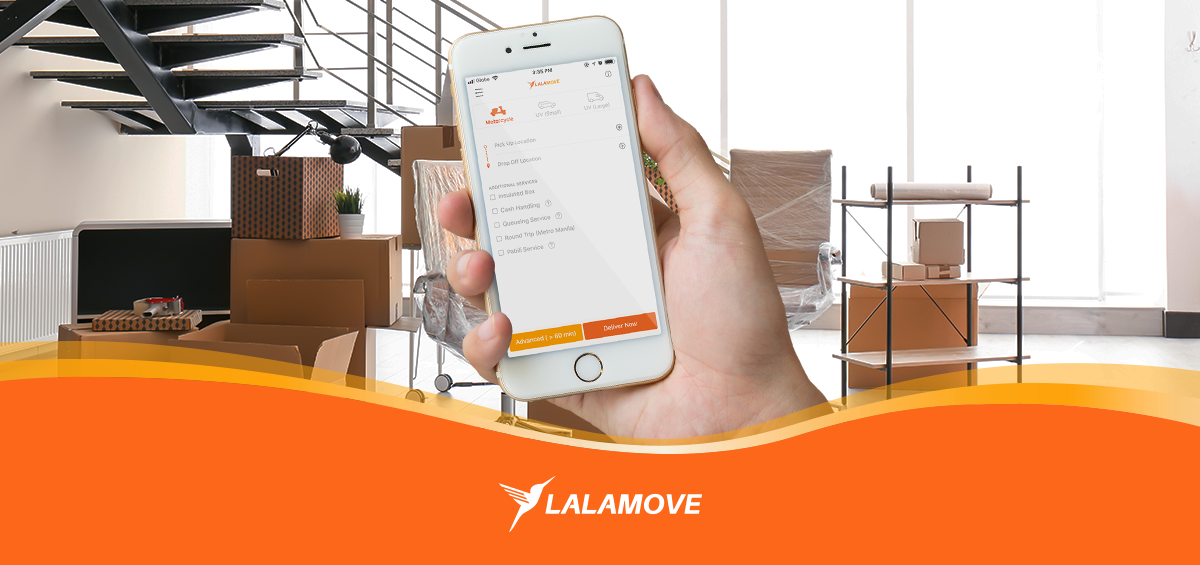 Wondering how you can book and use Lalamove's delivery service? Worry no more because we have here a step-by-step guide on how to book and deliver! With Lalamove, booking a delivery and courier service has never been this easy:
STEP 1: Input Your Pick Up Location
To start your booking process, input your Pick Up Location. If your current location is your Pick Up, simply select "Current Location" to save you from the hassle. You can also move the pin around to get the accurate location. Once you've decided, simply click "Set Pick Up Location."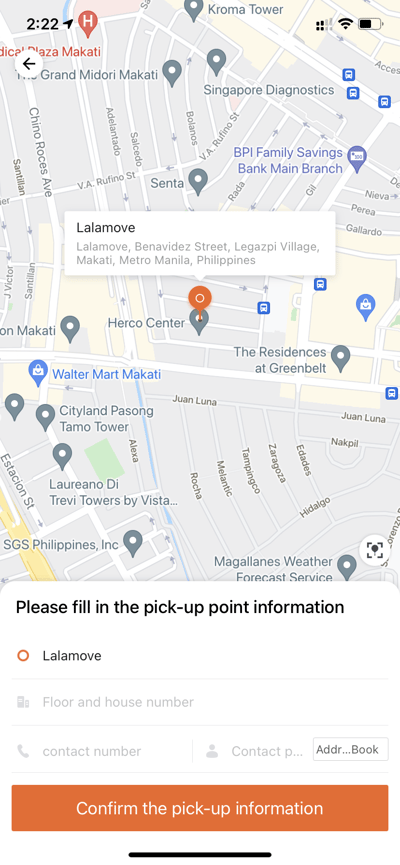 STEP 2: Input Your Drop Off Location
After confirming your Pick Up Location, input your Drop Off Location. Just like with the pick up, you can simply select "Current Location" if your drop-off is your current location. Once you've decided on it, you can click "Set Drop Off Location."
If you want to maximize your delivery, you can add up to 19 drop off points in a single booking with Lalamove's multistop delivery feature.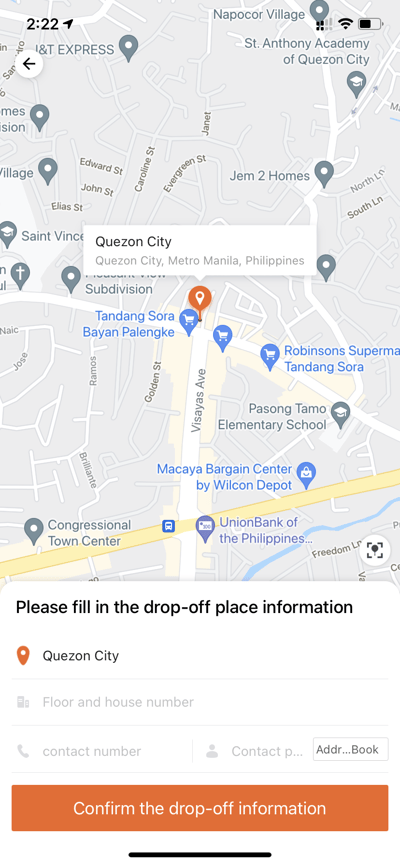 STEP 3: Choose Your Preferred Delivery Vehicle
Now, choose whether to book a motorcycle, sedan, MPV, or Truck. For MPVs, you can choose between delivery vans 300 kg MPV or 600 kg MPV. Meanwhile, you can book a 1000 kg or 2000 kg Truck for your trucking service needs.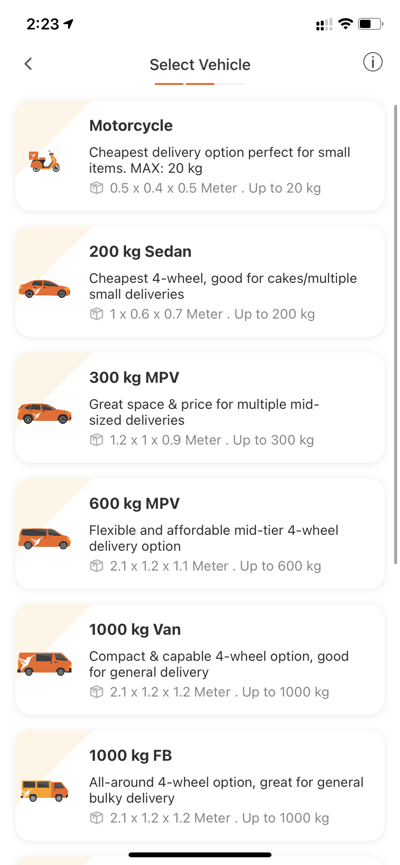 STEP 4: Select the Additional Service you may need
Now that you've selected your vehicle, check out the additional services that you can get to make your delivery experience more convenient.
Additional Services such as the Insulated Box, Queueing Service, Cash Handling, Purchase Service (pabili service), and more are just a few taps away. You can even use these services to make cash on delivery possible! Make sure to try it the next time you book our courier service.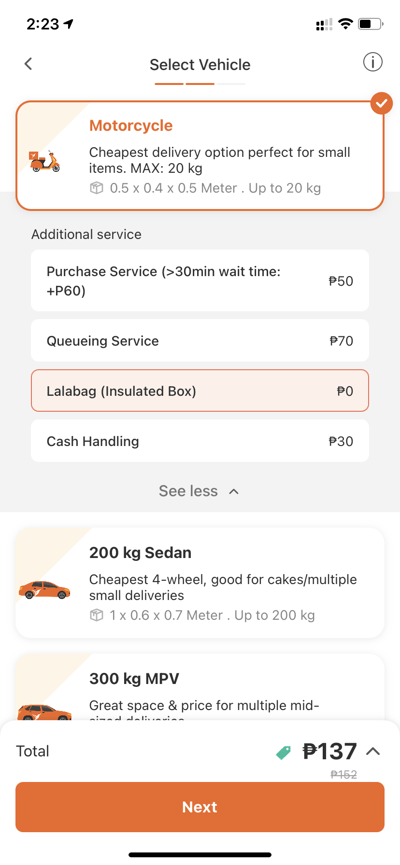 STEP 5: Check details then place your order
Lastly, check the add any additional details needed or input a promo code if you have any. You can also choose whether to pay via cash or through your topped-up Lalamove e-wallet.
Once you're ready, simply tap "Place Order" and wait to get matched to a Partner Driver!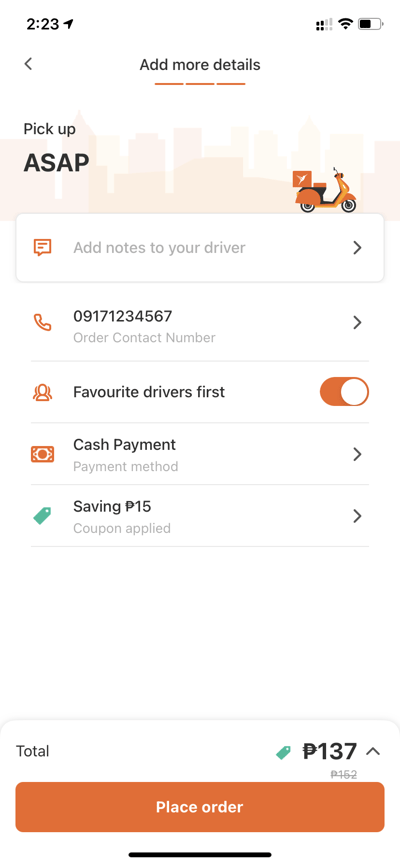 Book a Lalamove on-demand delivery and courier service now!