How to Improve Ecommerce Fulfillment with Lalamove API Delivery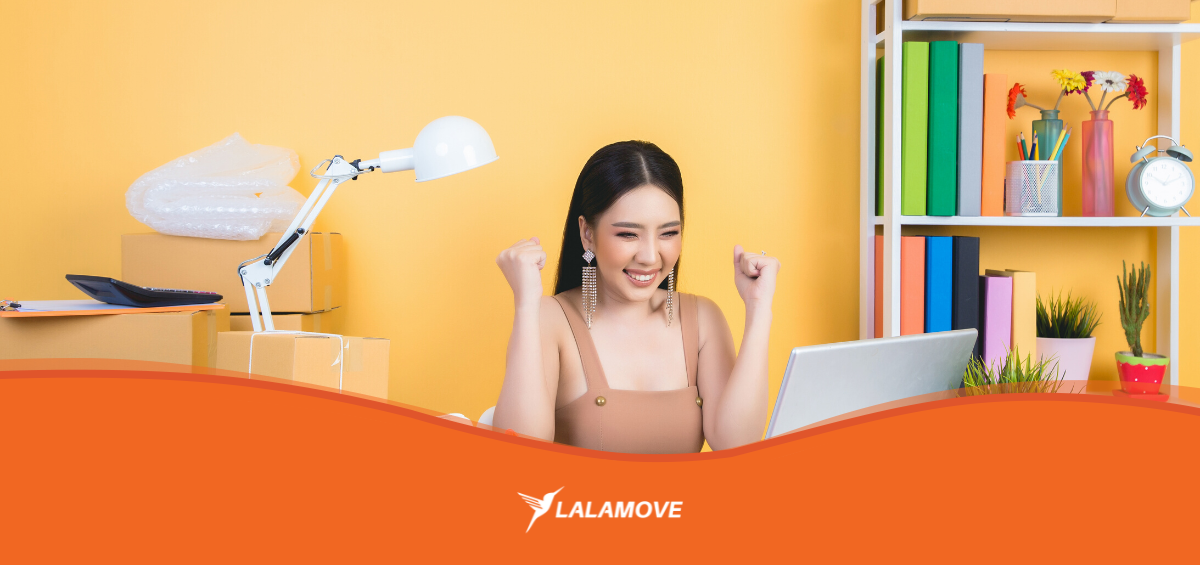 As an e-commerce entrepreneur, it's crucial to understand the intricacies involved in managing logistics and the supply chain for API delivery fulfillment. Online businesses globally invest significant effort into refining their supply chain, seeking improvements and cost reductions whenever feasible.
At Lalamove Philippines, our primary focus is simplifying the lives of our corporate clients, and we are excited to introduce our new API delivery app to you.

Want to save time and money on your business deliveries? You can do that AND boost the overall efficiency of your business logistics with minimal effort with Lalamove's help.
Thanks to Lalamove API, a simple system that enables you to upload all your orders in one go, dealing with business deliveries can be taken off your hands entirely.
Imagine having all your orders balanced automatically with the most suitable delivery vehicle, and pairing this with optimized routes for same day delivery at affordable rates. That is what Lalamove API can do for you.
No more looking for the easiest and cheapest option to ship orders to customers across Luzon and Cebu. We can take care of that for you.
Wondering Why An Online Business Needs a Delivery App Partner? With 48 serviceable areas in the Philippines, including inter-city delivery, you can have access to all these in a few taps on your phone or desktop.
How does the Lalamove API work?
By seamlessly integrating your system with ours, you can unlock the following set of functionalities:
Get quotes
Generate, cancel, and handle bookings
Track driver locations in real-time and delivery estimated times of arrival (ETAs)
Receive delivery confirmations
Accommodate special requirements
Access to proof of delivery (POD)
With this new system, you can efficiently manage all your orders with utmost convenience.
We have put considerable effort into designing a user-friendly delivery app that we know you will adore.
Say goodbye to stress and save valuable time as managing multiple orders has never been this effortless.
Wondering Why Ecommerce and Delivery Go Hand in Hand? Check out the advantages of having Lalamove API integration for your business.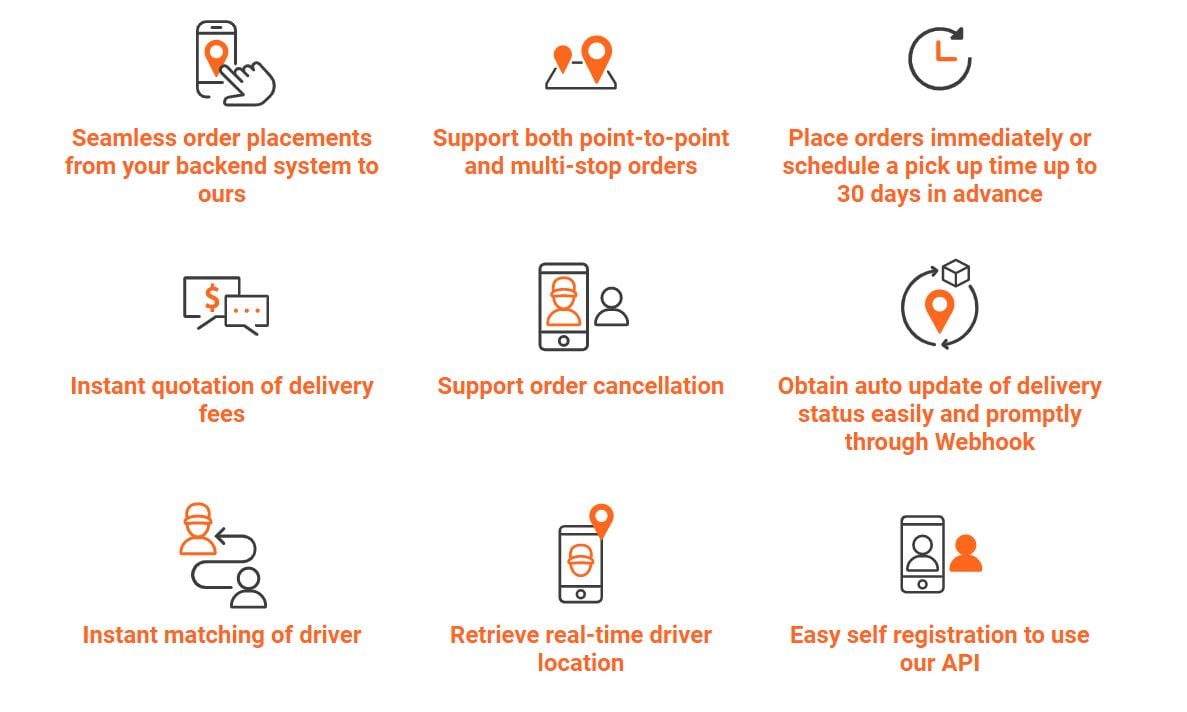 How to streamline e-commerce fulfillment this 2023
Use the Lalamove e-commerce plugin for seamless integration with popular platforms like WooCommerce and Shopify. It's incredibly easy:
Install the plugin: Within a few hours, install our plugin and follow the provided instructions.
Get your API key: In just a few days, contact our business team to complete the necessary formalities and obtain your Lalamove API key.
Configuration and testing: During implementation (around 2-3 days), rely on our team for assistance with configuration and testing. They will assist and guide you throughout the process.
Go live: In a matter of days, you will be ready to go live. Our team will continue supporting you during live operations.
With the Lalamove API plugin, you can effortlessly empower your daily omnichannel distribution by booking vehicles on demand. It offers fully automated booking processes to ensure you get the most fitting vehicle at a reasonable price. Install our plugins directly from available plugin stores for a hassle-free setup experience.
If you have concerns about having to modify your current system or make significant changes to your business, rest assured that the changes we introduce will only enhance your operations. Our goal is to make your entire ordering process faster, simpler, and significantly more efficient.
What are the benefits of Lalamove API for your business?
Wondering about the actual benefits for your business? Is it worth the hype? Here's everything you need to know:
Streamlined logistics partnership: With our comprehensive logistics and delivery management system, you can consolidate your operations under one logistics partner. No need to manage multiple relationships. Simply add your orders to our system for seamless e-commerce fulfillment, regardless of the shipping destination within the Philippines.

Cost savings: By outsourcing your logistics needs to us, especially through our API delivery app and SDK services, you can significantly reduce employment costs. Say goodbye to maintaining a fleet of delivery vehicles or an internal logistics department. These substantial savings can be reinvested in your business, fueling further expansion.

Competitive rates: We take pride in offering our customers some of the best rates available. Our app utilizes smart routing technology and GPS tracking software, allowing us to optimize routes and generate cost savings. These savings are passed on to you in the form of affordable rates, benefiting everyone involved.

Enhanced efficiency: Working exclusively with us instead of multiple third parties saves you time and energy. Integrating into our existing supply chain and leveraging our e-commerce fulfillment services enables you to handle all deliveries with maximum efficiency.

Control and visibility: Instead of managing multiple parties for nationwide deliveries, with Lalamove, you can track all your orders from a single location. Real-time tracking provides visibility into the whereabouts of each order and delivery driver whenever you need it.

Focus on core activities: The time and energy saved allow you to focus on critical aspects of your business. Rather than being overwhelmed by order fulfillment, you can concentrate on business growth while we handle the rest.

Meet demand efficiently: By efficiently fulfilling orders without issues, you can boost brand loyalty and retain customers. This allows you to address the growing demand while we ensure your goods reach their destination.

Reduce carbon footprint: By eliminating the need for your own vehicle fleet, you can significantly reduce your carbon footprint. Leverage our expanding fleet of vehicles instead.
To sum it up, integrating our API delivery app and partnering with Lalamove elevates your e-commerce fulfillment, surpasses competitors, and enhances customer relationships. To benefit from potential savings and focus your valuable time on crucial business aspects, we invite you to join us for a free, no-obligation consultation.
SEE ALSO
Curious about Lalamove's API Solutions?
Why do API integration with Lalamove?
Neglecting business logistics can lead to customers seeking alternative suppliers if products aren't delivered promptly. Robust enterprise logistics operations are crucial for expanding into new locations and markets. To satisfy customers and foster growth, it's vital to excel in enterprise truck delivery logistics.
Enhancing enterprise logistics can be achieved in various ways. One option is investing in additional delivery trucks, but this can be costly for growing businesses. An alternative, as discussed in this article, is integrating your app with the Lalamove delivery app.
Wondering more about How to Improve Ecommerce Fulfillment with Lalamove API Delivery? Integrating your system with Lalamove's API offers multiple advantages, including improved data transfer and communication. Functions like creating and managing bookings can be automated, saving you valuable time.
In just a few taps, you can easily reserve a delivery vehicle to meet your logistics requirements. Moreover, integrating with Lalamove provides a convenient and cost-effective means of enhancing your business's enterprise logistics capabilities.
There's no need to procure additional vehicles; simply establish a connection between Lalamove API and your system to kick off even your cash on delivery bookings.
Lalamove, with its advanced technology and industry experience, can assist numerous companies in efficiently delivering goods to customers. By integrating your systems with us, you can automate even 4 wheeler truck delivery processes using your app and achieve optimal logistics performance.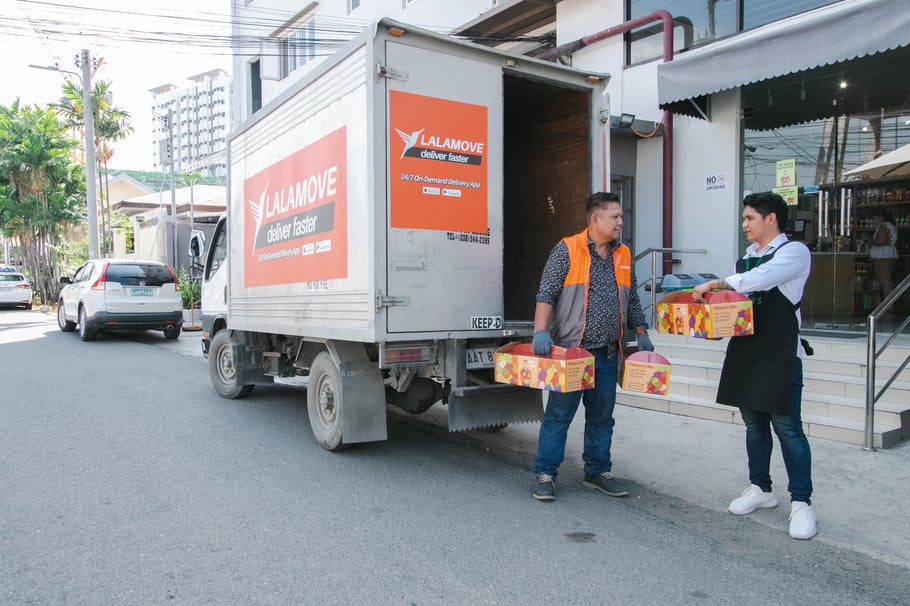 Frequently Asked Questions about Lalamove API
What is API?
In simple terms, API (Application Programming Interface) is a protocol that facilitates seamless communication and data sharing between two systems. It establishes a connection between two applications, enabling them to exchange information swiftly and enhance overall efficiency. To illustrate, a fitness app can integrate with a GPS application through API, enabling users of the fitness app to effortlessly track their jogging routes.
What is enterprise logistics?
Enterprise logistics encompasses the complete spectrum of delivery operations within a company. It encompasses all aspects of logistics, starting from the procurement of raw materials to the final delivery of finished goods to distribution centers or directly to customers' residences.
Lalamove is a logistics service provider that caters to diverse delivery requirements of businesses. It offers a comprehensive selection of vehicle types and even provides corporate accounts tailored to the needs of companies that require regular delivery operations.
Why is API Integration important for logistics?
API integration plays a crucial role in logistics by facilitating improved data transfer and communication between interconnected systems. Its significance lies in automating delivery bookings, which offers valuable benefits. For instance, an FMCG company can integrate its operations with a logistics app such as Lalamove. This integration enables a seamless process where, when a distribution center reaches low stock levels of a specific medicine, a truck can be promptly dispatched from the warehouse to replenish the stock levels at that particular distribution center.
Which scripting languages does the Lalamove API system support?
The Lalamove API supports Ruby, PHP, C# (.Net and .Net Core), NodeJS, Python, and Java. If you're concerned about the need for modifications to your current system, don't worry about it. We're here to improve your business and streamline your entire ordering process for improved speed, simplicity, and efficiency.
Lalamove's First and Mid to Last Mile Delivery Solutions
Lalamove, as a transport and logistics company, matches users and drivers to provide a variety of delivery courier services. Individual and Corporate bookers can rely on these services, which aim to ensure fast and safe deliveries while offering affordable delivery truck prices in the Philippines. Here is Lalamove's variety of services that will greatly benefit the e-commerce industry: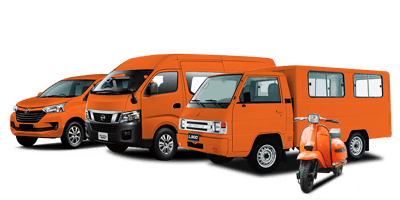 Wide variety of vehicles
With a wide range of vehicles, Lalamove can deliver a variety of items, from sensitive files, fragile items, and temperature-sensitive and perishable goods, to bulky deliveries like appliances, grocery items, furniture, construction materials, and so much more.
In Manila, deliveries can be done via Motorcycle, Sedan, MPVs, and an array of Trucks (1000kg, 2000kg & 5000kg). Meanwhile, in Cebu, the vehicles range from Motorcycle, Sedan, MPV, and Pickup, to Trucks (1,000kg & 2,000kg). Last but not the least, Pampanga has a fleet of Motorcycle, Sedan, MPVs, and Trucks (1,000kg, 2,000kg & 5,000kg). All these vehicles are available in the said serviceable areas to accommodate any type of parcel for last-mile delivery.
Delivery in Luzon and Cebu
With the increase of on-demand delivery nationwide, Lalamove made sure to meet the demands of users in the Greater Manila Area, in Cebu, and in Pampanga. For a fixed price for the first 40 KMs, Lalamove now delivers from anywhere in Manila or Pampanga to Cavite, Laguna, Batangas, Rizal, Quezon, Bulacan, Bataan, Zambales, Tarlac, Nueva Ecija, La Union, Pangasinan, Nueva Vizcaya, Quirino & Benguet.
The credibility of Lalamove is due to the fact that it is the largest service area in Asia for intracity delivery, with over 2 million drivers across Southeast Asia. The on-demand delivery platform has done many successful business deliveries in the Philippines and is looking forward to providing excellent last-mile delivery service in the years to come.
24/7 courier services
Lalamove's last-mile delivery service offers 24/7 door-to-door courier services, which are especially essential to MSMEs in the Philippines looking for a delivery partner. With real-time tracking services, the platform ensures safe deliveries are done within 55 minutes.
Lalamove delivers anything for your business — from documents, and food delivery, to furniture and bulky boxes. The goal of the logistics company is to provide an efficient and economical last-mile delivery option, which has already been proven to prevent disruption in the transport and logistics industry.
Multi-stop deliveries and other services
Other than providing instantaneous matching and sub-hourly deliveries, Lalamove also provides scheduled and multistop deliveries so it is possible to plan out the entire route and time your deliveries. Additional services include cashless deliveries to make the ordering process fluid and convenient. To top it off, goods are also insured during their entire delivery journey.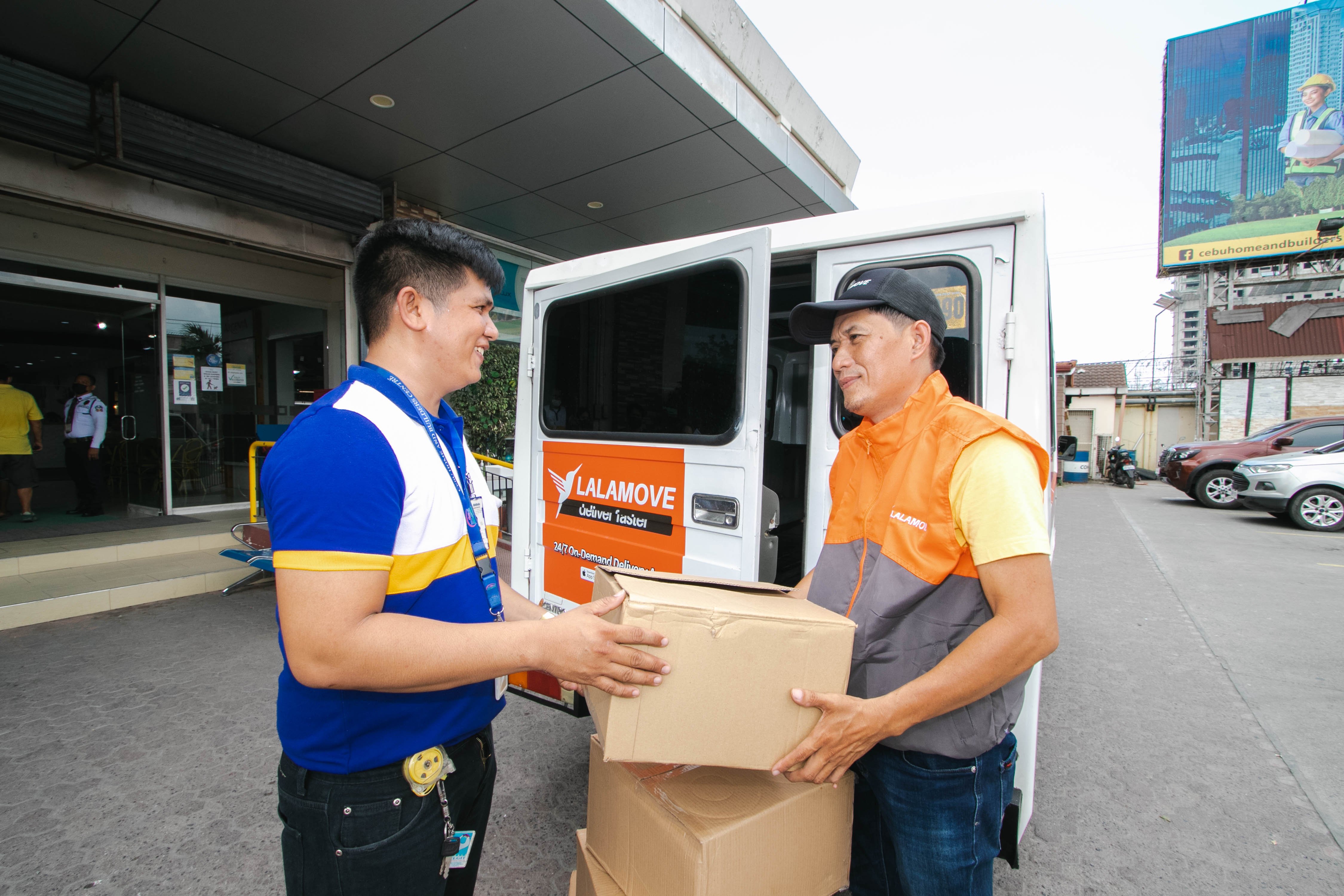 Lalamove for Business
Lalamove's third-party logistics service (3PL) is ready to help businesses with its fleet of motorcycles, sedans, vans, and delivery trucks. With a 99.5% fulfillment rate and thousands of trained professional partner drivers, entrepreneurs can rest assured, knowing that goods will be delivered quickly and securely. Business customers with Lalamove also benefit from exclusive business programs, perks, and rebates with an assigned account manager to take care of their every need.

Apart from getting individual customers' goods delivered, Lalamove also offers its services to brick-and-mortar stores and local businesses to help them reach customers fast and easily through the power of transport and logistics via last-mile delivery.