4 Wheeler Delivery Truck Services in Manila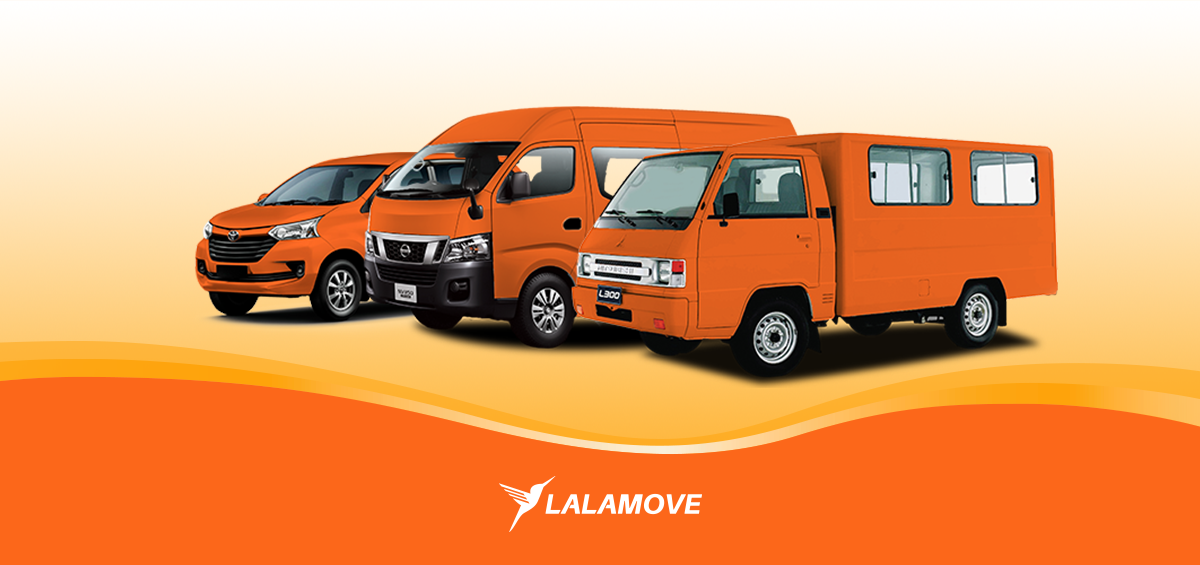 Many people nowadays look for trucks for hire and delivery vans for personal or business purposes. That's why in our mission to make delivery fast and simple, Lalamove's app (available on the Play Store and App Store) makes booking trucking service and delivery vans convenient!
For personal use, delivery vans and trucks are great for lipat bahay service and delivery of fragile items. On the other hand, businesses can use our trucking service to deliver products for B2B or B2C purposes as their third-party logistics (3PL) provider. Whatever the big delivery need may be, Lalamove has a 4-wheel delivery vehicle for you!
To make choosing the best big courier service for your need, we've made a quick guide below to see what 4-wheel delivery vehicle would be perfect for your next big delivery — check it out below!
300 kg MPV: Small but Terribly Good
Despite being the smallest in our delivery van options, the 300 kg MPV is not small in usability. The 300 kg MPV is also the cheapest on-demand delivery van available in the metro! This vehicle is perfect for moving items that are too fragile for motorcycle delivery such as cakes delivery, or moving plants and vases.
Small to medium appliances such as microwave ovens and desktop computers are also perfect for this vehicle. As long as it's too big or fragile for a motorcycle, you can trust an MPV 300 kg to do the job well. See more details about it below: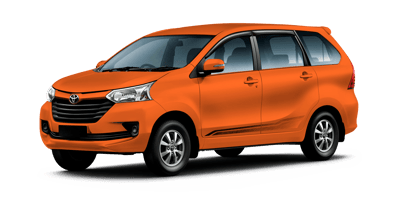 CAPACITY & DIMENSIONS
VEHICLE SAMPLES

300 kg

4 × 3.2 × 2.8 ft

Mitsubishi Adventure, Toyota Innova, Isuzu Crosswind
600 kg MPV: Flexible and Affordable
Being the mid-tier 4-wheel vehicle, the 600 kg MPV offers flexible and affordable van delivery. This is perfect for items that are not gigantic but are still bulky. Furniture such as cabinets, bookshelves, and chairs fit perfectly in this vehicle.
Items for the office such as tables, swivel chairs, and office supplies could also be delivered easily through the MPV 600 kg. Check out further details about the 600 kg MPV below: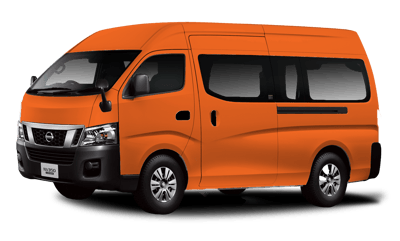 CAPACITY & DIMENSIONS
VEHICLE SAMPLES

600 kg





7 × 4 × 3.5 ft

Hyundai Starex, Mitsubishi/Toyota L200, Foton Blizzard
1000 kg Small Truck: The All-Arounder
Nothing does moving big items best than our 1000 kg Small Trucks (Van or FB)! From lipat bahay to moving business supplies, this vehicle size can help you overcome logistical nightmares.
Move home items such as couches, beds, refrigerators and so much more with ease using a 1000 kg Light Truck. And to make your business run smoothly, use this vehicle too to deliver your products. There's limitless ways on how you can use this vehicle! Read more about the 1000 kg Light Truck, Lalamove's 1-Ton delivery truck option: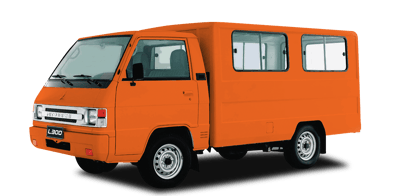 CAPACITY & DIMENSIONS
VEHICLE SAMPLES

1000 kg

7 × 4 × 4 ft


Mitsubishi L300 FB, Hyundai H100, Toyota Hi Ace GL, Nissan NV350
2000 kg Medium Truck: Heavy-Duty Delivery
As a delivery app with trucking service, we aim to provide a variety of vehicle options with different for any delivery need of our customers, which is why we have if you are looking for the biggest Lalamove delivery truck vehicle, we have a 2000 kg Medium Truck (Aluminum or FB) for you!
With this, you can deliver big business items and raw materials to transport construction items, or for events delivery. You can use this too for when you need to move to a new office or move to a new home. Find out more details about our biggest delivery truck below: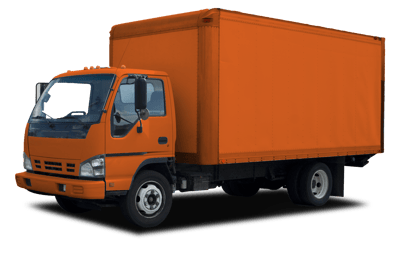 CAPACITY & DIMENSIONS
VEHICLE SAMPLES

2000 kg

9 x 5 x 5 ft

Mitsubishi Canter, Isuzu Elf, JAC Prince
* Aluminum or FB
Whatever your big delivery need may be, Lalamove has a trucking service and van for rent that you can easily book with our delivery app, so go and try it now!
Want to book a delivery van or truck for rent now?