4 Wheeler Truck Services across Luzon and in Cebu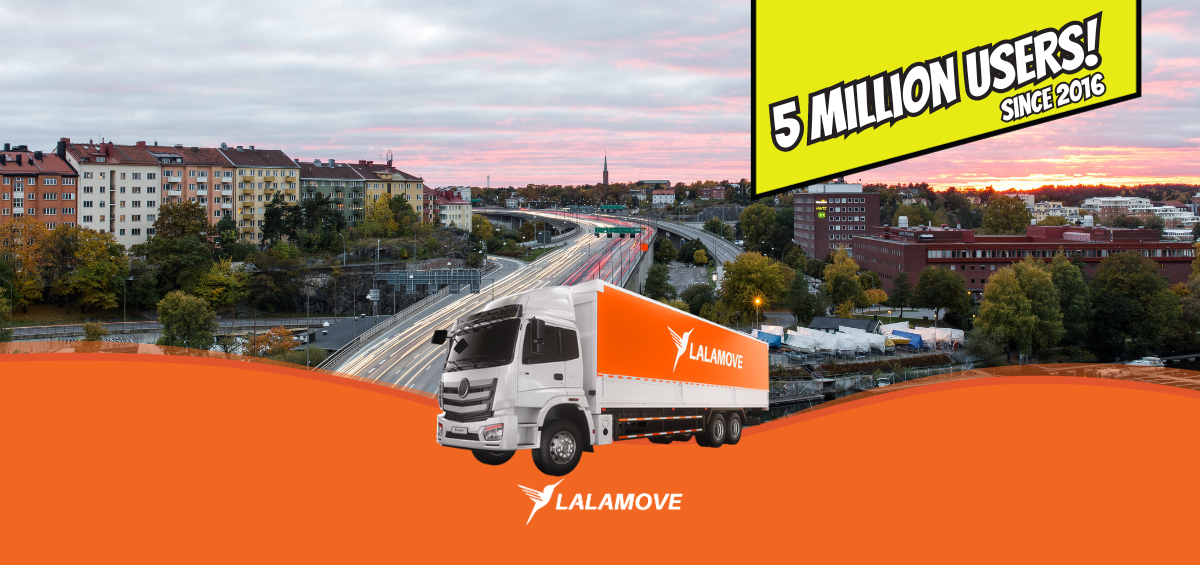 In today's fast-paced world, the demand for efficient truck services and delivery vans, whether for personal or business needs, is on the rise.

At Lalamove, we're dedicated to simplifying and expediting the delivery process. As we've reached over 5 MILLION 4-wheel users, our user-friendly app streamlines the process of booking delivery trucks and other 4-wheel vehicles, ensuring a seamless experience for all your delivery requirements.

For individuals, these vehicles prove invaluable for lipat bahay delivery, ensuring the safe and efficient transport of delicate items.

Meanwhile, businesses can tap into our comprehensive truck service to seamlessly deliver products directly to their end customers (B2C), acting as a reliable fulfillment and shipping solution. Additionally, companies can rely on us as their third-party logistics (3PL) provider to facilitate the transfer of supplies between businesses (B2B).

Regardless of the size or weight of your cargo, Lalamove is well-equipped to handle it all with our fleet of 4-wheeler delivery trucks, ensuring a dependable and hassle-free experience for your truck service needs.

To assist you in selecting the courier service that precisely aligns with your requirements, we offer a concise guide to our array of truck vehicles at Lalamove.
1000kg Small Truck: The All-Arounder
Nothing beats our 1000kg trucks (van or FB) when it comes to handling large items! It's known as an All-Arounder for a reason but this vehicle is best for Multiple Boxes or Piles of Stocks. Whether you're moving household belongings or transporting business supplies, this vehicle is the perfect size to effortlessly resolve your logistical challenges.


As a side note, we're always on the lookout for truck drivers to join our team! Moreover, business proprietors can rely on this vehicle for seamless product and supply deliveries due to its impressive weight capacity. The possibilities are endless when it comes to utilizing this versatile vehicle. Learn more about Lalamove's 1000kg delivery truck option: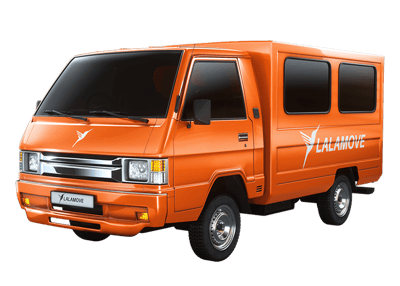 CAPACITY & DIMENSIONS
VEHICLE SAMPLES

1000 kg

7 × 4 × 4 ft


Toyota Hi-ace
Toyota Grandia
Toyota Super Grandia

SEE MORE
2000kg Medium Truck: Heavy duty delivery
As a delivery app offering comprehensive truck services, our goal is to cater to the diverse transportation requirements of our valued customers.

With our 2000kg medium trucks in mind, Multiple Sacked Goods and even a Refrigerator can best fit in this! you can seamlessly transport a vast array of business items and raw materials, including construction materials, chairs, tables, and platforms, especially handy for event organizers.

Also, if your company is undergoing a relocation and needs to move office furniture over long distances, our 2000kg truck is the ideal choice for the job, ensuring a smooth and efficient transition to your new location.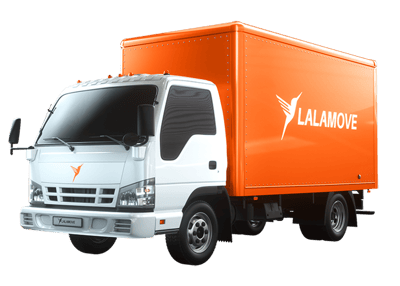 CAPACITY & DIMENSIONS
VEHICLE SAMPLES

2000 kg

9 x 5 x 5 ft

Hyundai HD36L
Hyundai HD65
Isuzu QLR77 FB

SEE MORE
Lalamove's 3000kg truck is the ultimate solution for both Lipat Bahay Delivery (house moving) and Big Events.

Whether you're planning a household move or coordinating a significant event, this spacious and robust vehicle is your trusted partner. It effortlessly accommodates the bulk of your belongings during a move, ensuring a smooth transition to your new home. Check out Fast Lipat Bahay Trucking Services (2023 Edition) now!

With a keen focus on reliability and efficiency, Lalamove's large truck streamlines logistics for any occasion, be it a residential move or a grand event. See 3000kg Delivery Truck Service for Big Events this 2023 for more! Experience the convenience of a single solution for all your lipat bahay delivery and event transportation needs with our versatile 3000kg delivery truck.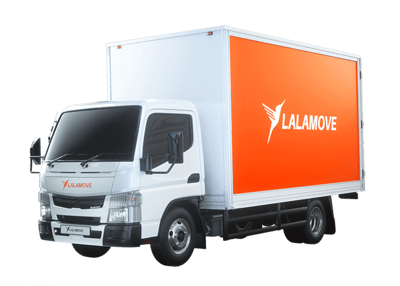 CAPACITY & DIMENSIONS
VEHICLE SAMPLES

3000 kg

14 x 6 x 7 ft

Hyundai HD78
Isuzu NMR85
Isuzu NPR85K

SEE MORE
7000kg Large Truck: Warehouse Distribution
For Warehouse Distribution needs that demand efficiency and reliability, Lalamove's 7000kg delivery truck stands as the ultimate solution.

With its substantial load capacity and ample space, this truck is purpose-built to streamline warehouse operations and distribution processes. Whether you're moving large quantities of goods within the warehouse or delivering bulk shipments to various locations, our truck service ensures that your products are transported securely and promptly.

Its versatility and capacity make it the perfect choice for businesses looking to optimize their distribution network, reduce operational costs, and ensure consistent, on-time deliveries. Trust in Lalamove's 7000kg delivery truck for a seamless and cost-effective warehouse distribution solution that can take your logistics to the next level.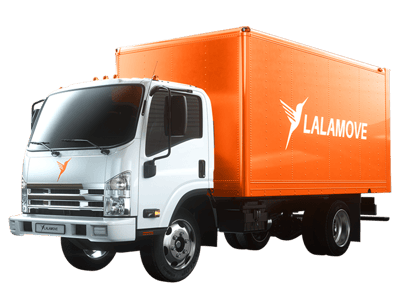 CAPACITY & DIMENSIONS
VEHICLE SAMPLES

7000kg

18/21 x 6 x open

Isuzu NQR75L
Isuzu FRR90M
Foton Tornado M5.2C

SEE MORE
12,000kg Wing Van: Cargo Hero
When it comes to Cargo Freight Distribution, Lalamove's 12,000kg delivery truck is the ultimate choice for businesses seeking a robust and efficient solution.

With its substantial cargo capacity and reliability, this truck is specifically designed to tackle the most demanding distribution challenges. Whether you're transporting heavy and oversized goods, managing large-scale freight distribution, or handling substantial bulk shipments, our 12,000kg Wing Van is more than up to the task. It offers the versatility and space needed to streamline your distribution network, optimize freight operations, and ensure that your cargo reaches its destination safely and on time.

Count on Lalamove's 12,000kg delivery truck to elevate your Cargo Freight Distribution to a new level of efficiency and effectiveness, making it the ideal choice for businesses that value reliable and cost-effective logistics.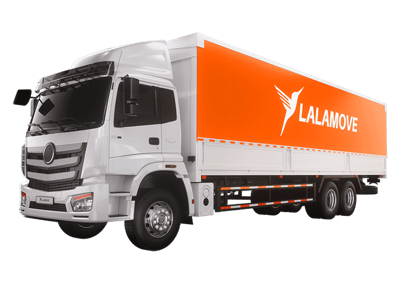 CAPACITY & DIMENSIONS
VEHICLE SAMPLES

12,000kg

10 x 2.4 x 2.3

Isuzu FTR90M
Isuzu FTR90
Isuzu FVM 34T

SEE MORE
Check out Going the Distance: Why long haul delivery services are essential to get business leverage! Whatever your delivery need may be, Lalamove has a truck service and van for rent that you can easily book via our delivery app. Try it today, and experience #LongerReach whenever, wherever.