Le Sucré Lab's Cake Delivery Must Have (PH Trend 2023)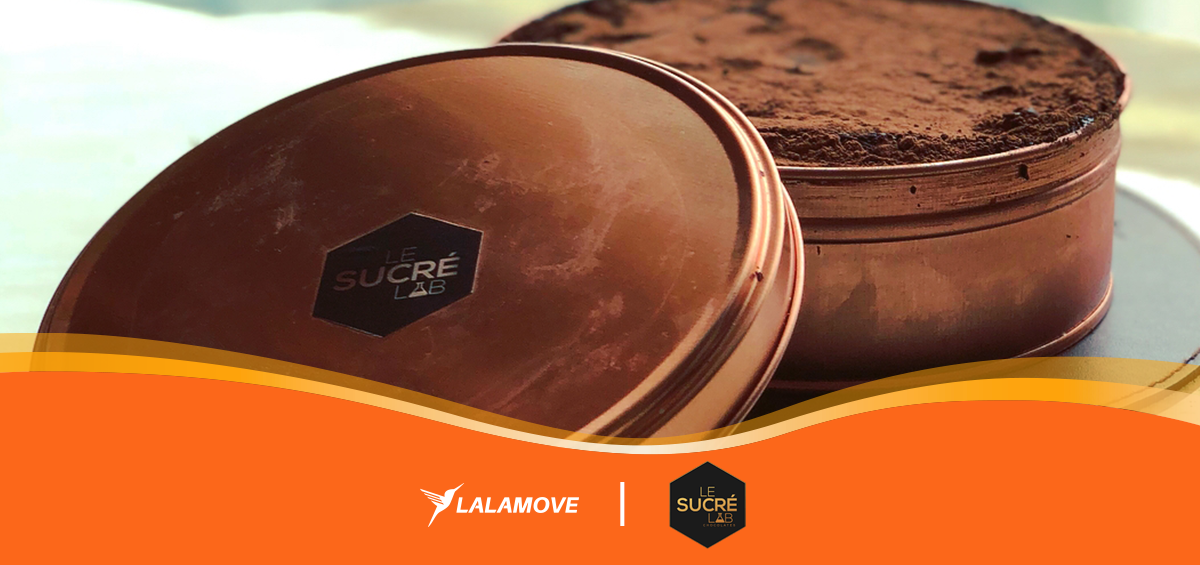 Rich, luscious decadence is how anyone would describe the desserts of Le Sucré Lab Chocolates (also known as Le Sucré Lab). The patisserie-school-turned-dessert-haven has now become a fast-growing dessert delivery business that has satisfied the sweet cravings of many people with cake delivery needs.

In a talk with their head chef and owner Chef Marvin Bagube, we discovered how Le Sucré Lab grew through Lalamove's Purchase Service!
Disclaimer: This has been optimized on June 7, 2023.
| | | |
| --- | --- | --- |
| | | |
| Fast and easy-to-book motorcycle courier service | Lalamove Purchase Service (pabili) helped them reach more customers | Same-day delivery app made for business |
Clad in a copper casing, Le Sucré Lab desserts are both exquisite in look and in taste; and the bestseller, the Chocolate Dream Cake, has become a favorite for its rich, yet delicately sweet flavor. This should not come as a surprise as Filipinos have always been known to have a sweet tooth, as cited in an opinion piece on Inquirer.net.

Despite all the sugar-free diet fads we see here and there, and with the brilliance of Le Sucre Lab, their meager following has grown to almost 20,000 in a span of two years, with around a thousand likes per day.

This has manifested in their sales as they now serve around 200 to 300 cans of assorted desserts every day.
"Our sales jumped since our customers started using the fast delivery of Lalamove's Purchase (Pabili) Service, all while we're put at ease"
- Chef Marvin Bagube, Owner, Le Sucré Lab Chocolates
THE CHALLENGES
To make these sweet indulgences even more accessible, Le Sucré Lab has put up its own delivery service where orders had to be placed a week prior to the delivery.

However, Chef Marvin told us how some customers expressed their dismay upon knowing that Le Sucré Lab's courier service has a week-long wait - online food delivery Philippines. Since his products are popular for quelling sweet cravings that are scientifically proven to keep people happy, it needed something that was fast and convenient.

However, this logistical problem was solved by their customers themselves.

Around April 2018, Chef Marvin saw an interesting trend when around 80% of their delivery sales were made not by their own team, but through Lalamove's Purchase Service.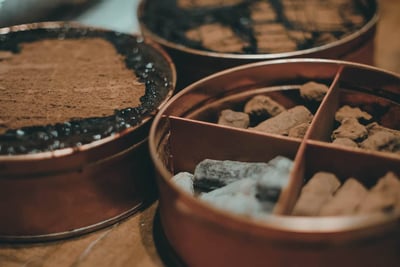 THE SOLUTION
With the Purchase Service of Lalamove, Le Sucré Lab's customers had an option to get their sweet chocolate fix, on-demand.

Thanks to this feature, their customers can say, "No more waiting for a week!" What's more interesting is their customers don't mind the extra fee for cake deliveries in Manila because they get around 4-5 cans per order.

According to Chef Marvin, the customers see that they are paying their money's worth with the convenience and speed of the delivery.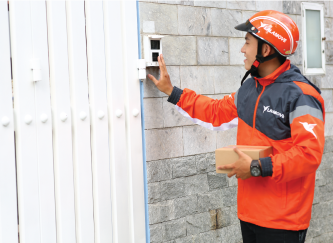 As the business owner, Chef Marvin saw how cost-efficient Lalamove's 3PL Delivery Service is.

With his own delivery, he had to pay the riders by kilometer from the shop, which meant that the burden was on his business. But with Lalamove's same day delivery courier, his customers were happily shouldering the delivery fee for convenience. And why wouldn't they, when his cakes are just too good!

With Lalamove, Chef Marvin and his team can rest with ease about the logistics, and continue to focus on making decadent cakes that people would crave and be willing to pay for - delivery fee and all!

Since you're already in for a treat, check out Food Delivery Hacks You Didn't Know to give your customers something to be excited about! His customers can enjoy cash on delivery transactions everyday. — How to Use Cash On Delivery (COD) with Lalamove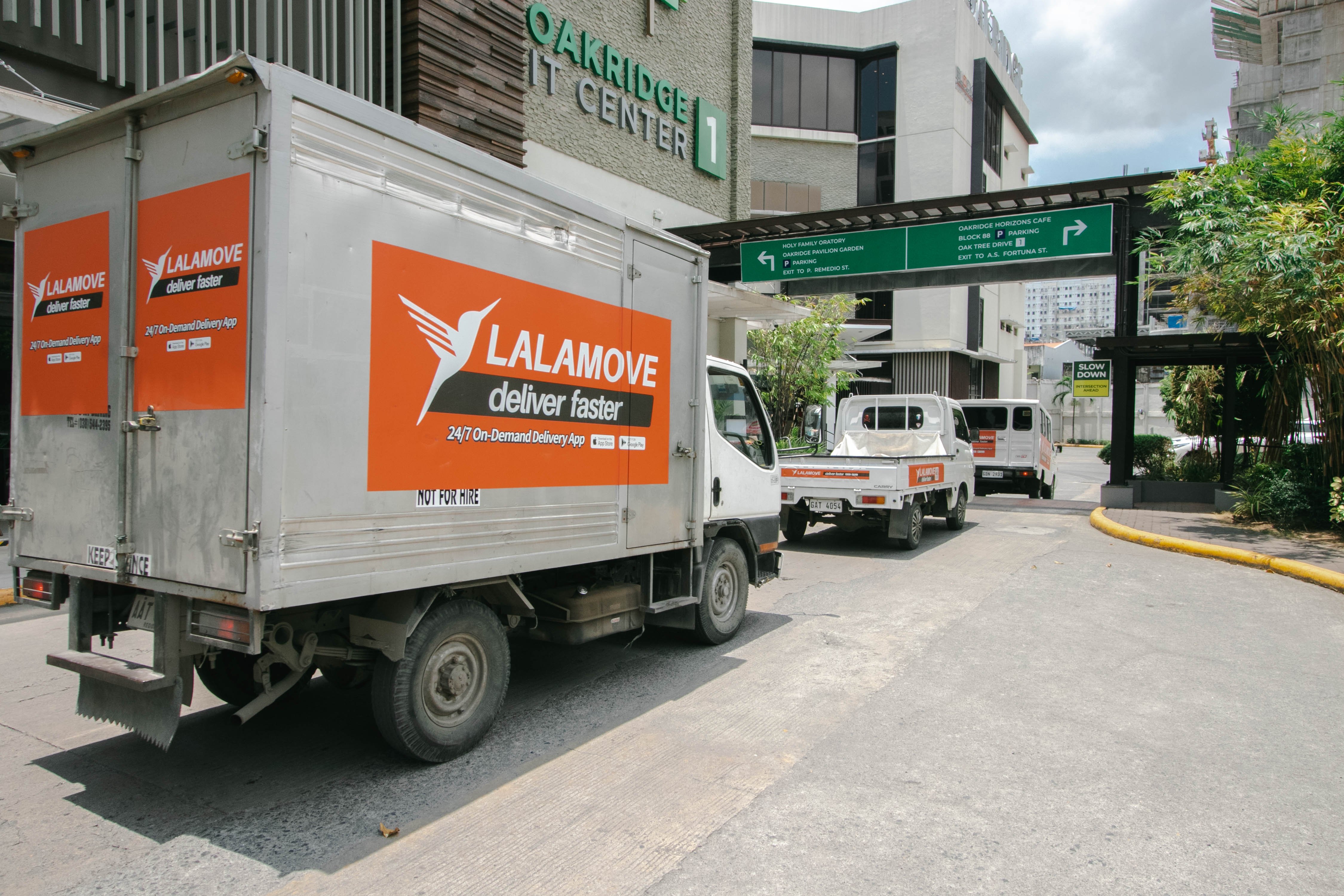 THE RESULTS
Lalamove proved to be the smart logistics solution for the delivery needs of their customers, according to Chef Marvin. With this in mind, he has already stopped doing their own delivery. Truck delivery is available for businesses!

Now, he simply encourages the avid fans of La Sucré Lab to download the Lalamove app to get their favorite treats. Lots of promo codes are available for cheaper purchases from motorcycle to trucks, too!




At around 40 to 60 deliveries per day that make up a sizeable amount of their daily revenue, Chef Marvin really saw how beneficial Lalamove's online delivery service were for his business.

In the end, the service proved to not only be beneficial to his customers, but to him as well.


As Forrest Gump once said, "Life is like a box of chocolates, you never know what you're gonna get." And with Lalamove's seamless cake delivery becoming a sweet surprise for them, we are all extremely excited about what's in store for the lovely business of Le Sucré Lab.
LALAMOVE FOR BUSINESS
Wondering why #AbotKayaSaLalamove? Lalamove is the go-to logistics partner for business owners for a multitude of compelling reasons!

Firstly, Lalamove prides itself on offering a highly efficient and dependable delivery service. With their extensive fleet of vehicles and dedicated drivers, they guarantee timely and secure deliveries, providing business owners with peace of mind.

Secondly, Lalamove's user-friendly and intuitive platform allows for seamless order placement and tracking, streamlining the entire logistics process and eliminating any hassle. Additionally, Lalamove offers a diverse range of delivery options, including last mile and multi-stop services, catering to the unique needs and time constraints of different businesses.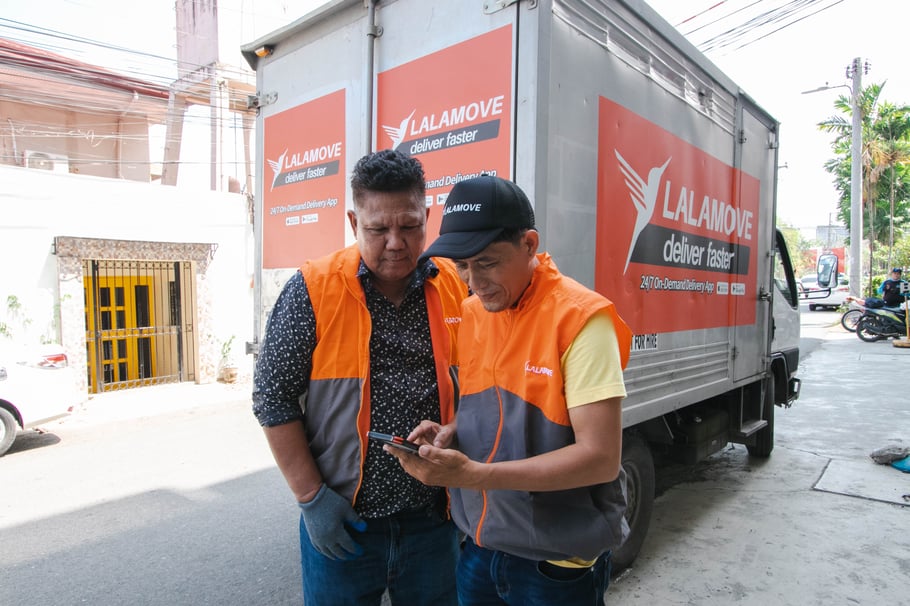 Not to mention, Lalamove's transparent and competitive pricing structure allows business owners to optimize their logistics costs and enhance overall profitability. Lastly, Lalamove has built a strong reputation for its exceptional customer service, ensuring prompt assistance and swift resolution of any delivery-related issues that may arise.

By choosing Lalamove as your 4-wheel truck delivery partner, your business can benefit from a reliable, efficient, and customer-centric solution that enhances operational efficiency and boosts customer satisfaction. — How to Sign Up for a Lalamove Business Account
Would you like a hassle-free cake delivery?