7 Steps to Start an Online Business in the Philippines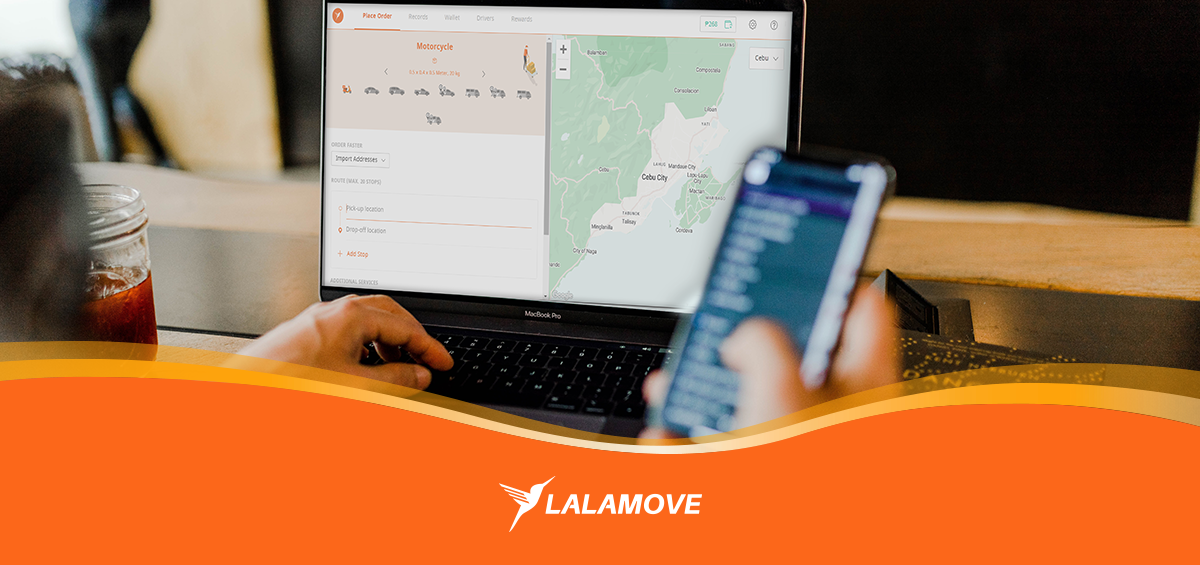 Wondering how to launch & champion the business competition online? The pandemic has enabled users to utilize more of the internet and mobile phones and forced most of the brick & mortar businesses to online businesses.

Bernadette Nacario, Google PH's country director, told ANC's Market Edge, "The booming e-commerce industry is seen to propel the Philippine internet economy, projecting to grow 4 times more to $28 billion by 2025." As reported by ABS-CBN, e-commerce increased growth and will still thrive since the pandemic changed consumers' buying behavior.

In addition to that, 67% of Statista's respondents are said to have increased their use of home delivery services. Despite the lockdowns and restrictions, the Philippines managed to survive through online purchases which contributed to driving the country's growth in e-commerce.
According to Gonzales, the demand for logistics increased because online buying increased as well. People should not miss this opportunity if they want to start their online business in the Philippines.
However, even given these, starting an online business during the relaxed period of the pandemic in the Philippines is still not that simple for aspiring entrepreneurs. Though, Convenience is somehow definitely what online business brings to both the seller and the buyer.

How to convince customers to buy a product? Here are 7 steps to establishing the goals of a newbie entrepreneur:

What should you sell?

What product or service are to have in mind? Selling a variety of products or services like clothes, food, beverages, or accessories can be part of the options. Marketing a product that would actually sell, researching in-demand products or services that are popular to this day would be a great start-off.
The product or service should definitely be profitable. If investments and other expenses are not a problem, thinking of a more upgraded & innovative one would be a great leverage to entering the philippine online businesses.
Convenience is usually what the consumers want, and every person will always think of easier or faster ways to get things done. Start by thinking of an idea about that.
But having already a specific product or service in mind, thinking about its packaging, price, inclusive/benefit or just something that could entice customers would definitely be a more easy run.

Know your competitors

Knowing competitors are important – the need to understand how they make decisions, how they retain customers, and what are their strengths, or weaknesses. This is to learn what are the things to improve/develop in the product in mind as leverage in that specific field.
According to Info Entrepreneurs, it is possible to create a product or service that attracts customers and even make a marketing strategy by getting to know your competitors.
Market research can be a headache but it is fundamental to growing an online business in the Philippines. Get to assess their offers, ad messaging, or competitive advantage.
And with proper research, compare the type of business in mind to your competitors. Then ask yourself, what have you missed? Create a checklist to be sure. Details determine destiny.

Know your target market

Who are the prospects? With the product/service think about, who are the people you want to sell it to?
This part is one of the most important things to consider before entering the competitive pool of Philippines online business.
Knowing the target market can help promote products effectively. Use demographic segmentation by grouping customers' age, location, gender, etc.
Thinking to have a product specifically for a certain gender, consider identifying what range of age, and what class they belong to.
On top of that, the target market should be people who are willing to pay for your products or services. And, understanding customers will give awareness of how to will create the needed marketing strategy.
Remember, you can't sell a product that is not aligned with your prospects, the prospects should be in tune with the chosen products.

What are your online channels?

Because you are establishing an online business the need to decide on what channels to use in reaching customers are the key.
Going to use an application like Instagram? Or go traditional first by introducing product/service to Facebook? There are many advantages if you choose to utilize social media for your business.
Using social media for business is low cost since it is free to put up a Facebook page. It is a good way to start promoting a Facebook page once you start gaining followers and salary.
Besides being cheaper, it is also convenient for reaching customers and quickly give information to accommodate them.
Research from ITA (International Trade Administration) states that there are an estimated 76.2 million active social media users and 72 million of them are using Facebook. Introducing products or services to Facebook is a good idea though, it is not like only going to create a Facebook page and post content however you want. This is where applying the understanding of competitors and customers comes in.

What is your marketing strategy?

With the online channel and the learnings about related competitors and customers, how will you thrive more? Creating a Marketing Strategy for business will help you to reach more customers and improve product or service quality.
Creating a marketing strategy is going through the target market first and also identifying their needs.
In addition to that, an article in Forbes states that Fraiser (CEO of War Room Mastermind) indicates that strategies can be defined after analyzing details.
Details such as the company's assets and learning what contributes to its sales, profit margin, and sales growth velocity.
After analyzing the assets, knowing which part to improve comes next. Other than that, it is also important to create or recreate the business fundamentals.
This can help to discover areas that could lack in the future, as well as a guide that will help achieve goals such as higher sales, building up brand value, etc.

Register your business

Even as a start-up or small online business entrepreneur, it is a necessity to register your business. Registering an online business can be a little bit of a hassle but it comes with its perks.
A registered business can increase customers' trust and loyalty because it means the business is legitimate and they will feel less likely to be scammed..
Sometimes, registering the business could lead to planning to have a business loan. So if you're a single proprietor, you'll need to register your business name first.
After registering the business name to DTI, register to BIR. Don't forget to complete their requirements! Every fill-up counts.
Going out to work on those can be tedious so opting to do online registration would also be great. All details are usually online – complete requirements to submit.



Set payment and delivery options

Good thing people are getting comfortable using online payment options like Gcash, Grabpay, Paymaya, PayPal, and the likes. These made customers feel more convenient the only concern with these is how are these online payment options secure, people are afraid of being scammed which is why there is also a cash-on-delivery option.
For delivery options, of course the need to make sure products are handled with special care is one thing and timely delivery is another. Every online business needs a delivery app partner.
Because of that, as mentioned by Forbes, considering the costs, delivery range, speed, and tracking capabilities when choosing a courier service is an essential.
Choosing a delivery service will make a great impact because courier services are a part of the customer's experience. Remember, the goal to boost sales is to also gain a satisfied customer.
That is because a satisfied customer will make a strong relationship with you. Thus, possibly making them one of the future loyal customers.
Meet-ups are okay but why make it a hassle when Lalamove can offer quality delivery? The wide choice of vehicles can already cater to any type of delivery. Plus, Lalamove Partner Drivers have always provided a seamless delivery experience to customers.
With Lalamove we move things that matter is the key. By using the on-demand delivery mobile app, choosing different kinds of services that can make business transactions are a piece of cake.
Goods are delivered to the customer's doorstep from 2-Wheel to 4-Wheel delivery vehicles. Apart from that trying Lalamove's purchase service, multi-stop, same-day delivery, and other options are available on its on-demand delivery mobile app. Catering bigger deliveries is definitely not a problem as well for the desired business with the bigger vehicles available.


Lalamove is one tap away from helping newbie Entrepreneurs kick-starting their online business effectively! Be one of the successful partners that are moving things that matter with everybody's favorite delivery app partner. #LalamoveItToWin it now!
Curious about our transport and logistics solutions?