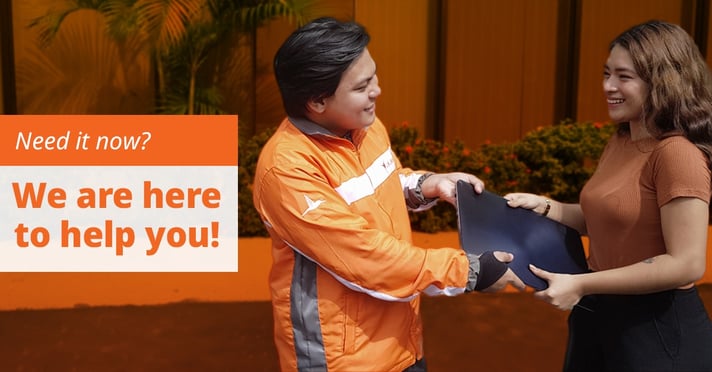 Have you ever needed something so urgent that you still remember that moment as you read this sentence? Probably on-demand delivery hasn't widely existed that time. Ready for story time?
Mark and his friends planned a surprise party for their friend that just got promoted at work. He's hosting the party at his home and each of them are tasked to bring in food, drinks, and whatnot. Now five of them are actually supposed to bring in their share of the surprise but two of them we're stuck at work and won't be able to shop. How will Mark pull this off?
You may think that Mark can rush back to the supermarket and grab a fair amount of beer his friend wasn't able to buy. Actually you may think about a lot of options to solve their problem, just like a 3rd grade math problem. Today, technology has made these kinds of problem so easy with on-demand delivery!
On-demand delivery is the immediate or scheduled transport of goods that fulfils demand instantly. We can easily connect mark to Lalamove and we'll do his bidding! Their revelry continues!
Why Lalamove?
Lalamove is an on-demand logistics company that matches users and drivers to provide same day delivery courier services. Lalamove offers 24/7 door-to-door courier and deliver services, especially useful for time sensitive goods or those who need their items to be delivered urgently. Lalamove provides real time tracking services and promise to deliver within an hour. This speed and flexibility holds a competitive advantage by satisfying the demands of our customers. On top of that, Lalamove's credibility is based on being the largest service area in Asia for intracity delivery and has over 2 million drivers across Southeast Asia. With a wide range of vehicle types, we are the perfect solutions for your delivery needs!
Seen Lalamove vehicles on the go? Let's get you one and have that package delivered in no time.